Google Analytics Training For Businesses
Here at Advansys, we offer Google Analytics Training courses to help businesses to gain a more detailed insight into how they're performing, helping to create better data-driven decisions.
Google Analytics Training is important because it helps brands to understand how customers interact with their website. Google Analytics can provide insights into which pages are most popular, how long visitors stay on each page, and which links they click on. This information can be used to improve the website design and user experience.
Analytics Training can also help businesses identify potential problems and make changes to avoid them. For example, if a high percentage of visitors are leaving the site after viewing only one page, this could indicate a problem with the site's navigation. By understanding how customers use the website, businesses can make more informed decisions about website design and content.
The bottom line is that today's marketer has a vast array of data sources at their disposal – we do not need to rely on pure guesswork or abstract data. Instead, web analytics allows us to form stronger strategies and better results.
This is what the experienced Web Analytics team here at Advansys can deliver to you.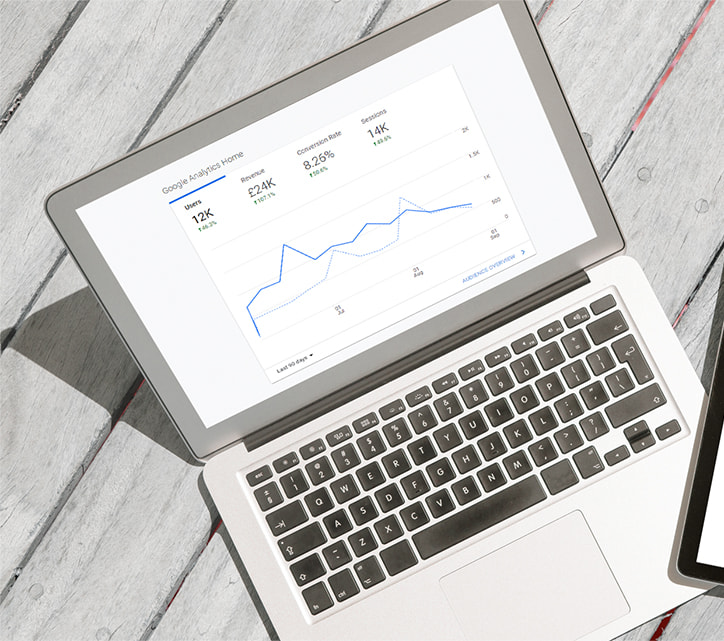 Achieve Your Business Goals With Google Analytics Training
Put simply, Web Analytics allow us to track and measure our progress towards achieving the goals of any successful digital campaign. They offer the necessary data for reports that show digital growth and therefore, the areas that can be improved upon. By training in web analytics, anyone with an interest in data can learn to interpret them, helping them to form actionable steps to make the required changes.

There is a vast array of tools available for doing so, with the most-used tracking platform being Google Analytics; a free tool that gives webmasters access to user behaviour data. While Google Analytics has a relatively intuitive interface for top-level analysis, many businesses don't realise the depth of data that's available when you start to dig into more reports and create your own custom ones.

As a web marketing agency, we are committed to making data-driven decisions and therefore, we are well-placed to share our knowledge with you.
Our Google Analytics Course Overview
Our courses are led by experts with a proven track record of Google Analytics success. To keep things informal and intimate – allowing questions and conversation to flow – we only ever book a small number of delegates onto each course. We believe this allows our course leaders to approach the training in a more consultative manner.

By attending our Google Analytics courses, you'll leave with a clear set of actions to apply to your own business. You'll also have advanced knowledge of key features, such as:
Analytics metrics – attribution models, bounce rates, conversions and goal completions.

User behaviour data.

Advanced analysis of user data.

Managing and configuring your account to better suit your business.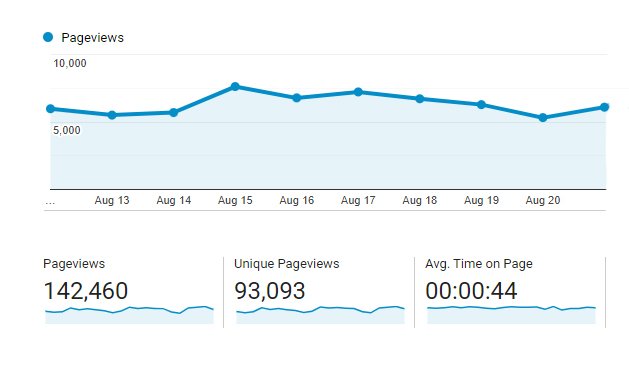 Sound Good? Then Book Your Web Analytics Course With Us Today!
If you are interested in booking a Google Analytics training course or want to
learn more about our web analytics in general, then do not hesitate to give us
a call today on 0118 380 1002. Alternatively, you can send an e-mail to sales@advansys.com
Reviews
What Our Customers Say
We have been working with Advansys for a number of years now. Recently, we asked them to implement an integration for an automatic e-signature process (in order to streamline our operations). Advansys stepped up to the Challenge, with the team communicating with ourselves and the e-signature provider, in order to deliver a great integration. They also supported us post-go-live to ensure everything was stable.
Reach Centrum Ltd
Writing reviews is something I'm not known for, but in the case of Advansys, it has to be said that after years of experience dealing with companies that fail to deliver the right services, Advansys just nail it. Looking to develop and progress our business further, we tasked Advansys to design & build an extremely complex website. The team listened to our needs, gave good constructive feedback, and delivered what can only be described as the most well designed and slick website our company has ever seen. We look forward to working long-term with Advansys, and have already begun planning the next phase of development for our business.
Forth Windows Ltd
Really helpful team who explain everything clearly and concisely and are always available to assist with issues as and when they arise.
Ledbury Town Council
My Website of almost 20 years crashed and all was lost. The world was at an end for Easy Care Systems, BUT….. Advansys to my rescue. Awesome, Brilliant, Fantastic. I could not rate Advansys high enough and I wish there were more stars to rate the company and the team. From scratch to over 500 products with custom coding and constant emails and phone calls from me they pulled it out of the bag. Thank you to the brilliant team that worked so hard on the NEW and improved Easy Care Systems website. "ADVANSYS I thank you"
Easycare Systems Ltd
We have had our website with Advansys for a few years now, it was a breath of freshair working with the team and updating our tired website. Recently we have wanted to add some extra modules. It was good to be able to speak with the to explain what we wanted and to work with them again.
Trident Engineering Ltd