Selling Business to Business (B2B)
Whether you're a distributor, manufacturer or wholesaler, an effective eCommerce solution will help to give you a competitive edge by allowing you to offer your customers a more personalised shopping experience.

With an eCommerce platform allowing your business customers to order online, you will reduce operational costs whilst freeing up staff to concentrate on other areas of their work – saving on advertising and marketing costs.
B2B Businesses need a solution that works in collaboration with existing sales and customer service teams, with the same level of personalisation for each customer, and the ability to seamlessly work with current business systems.
With a custom B2B eCommerce platform, you can:
Improve user experience
Make purchasing easy and reliable
Be agile and scalable
Whether your firm is large or small, the Page Express platform by Advansys is ideal for B2B communications. It's able to handle a limitless number of SKUs, price variations and product categories.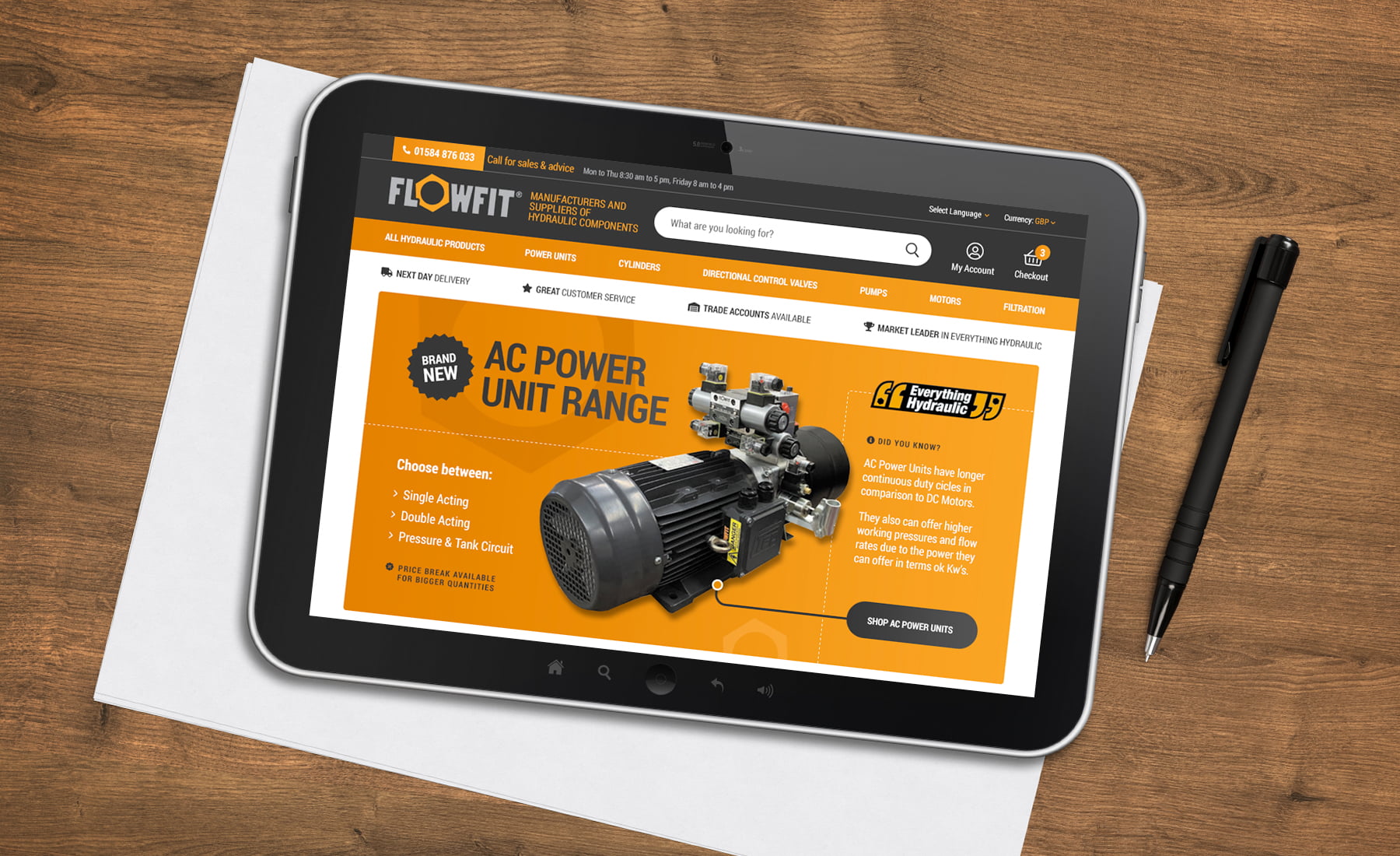 What is B2B eCommerce?
B2B ecommerce (or business-to-business electronic commerce), basically means it is the sale of goods, products & services through online transactions between businesses. These businesses tend to bewholesalers, manufacturers, distributors
B2B sales tends to work when  one business is selling components to another.  An example of this could be a manufacturer who sells hydraulic filters to a food processing plant.   Another example would be where wholesalers (for example a fruit merchant sell their products to retailers (corner shops) who sell direct to the general public.
They key here is that you need to be in front of these types of audiences.

B2B eCommerce Solutions: this what you need to know
Here at Advansys, we design and develop eCommerce solutions that meets the demands of any B2B organisation. We can give you the control needed to offer your customers trade accounts with products and pricing unique to them, and offer easy payment methods through credit accounts.
We focus on speed and convenience, meaning the website works quickly and effortlessly on all devices, whilst also offering your customers time saving features such as bulk order uploads from an Excel Spreadsheet. We can also seamlessly integrate the Advansys solution into current business processes, which can streamline and improve processes to save valuable time and money.
With our B2B Page Express platform, you can create/manage/offer:
Trade Accounts.
Detailed Product information.
End to end Order Tracking (such as warehouse integration).
Secure and flexible payment options.
Price Toggle for ex-VAT.
Real time inventory.
Re-order and quick order functionality.
Promotion of key offers.
Briggs: B2B eCommerce Solution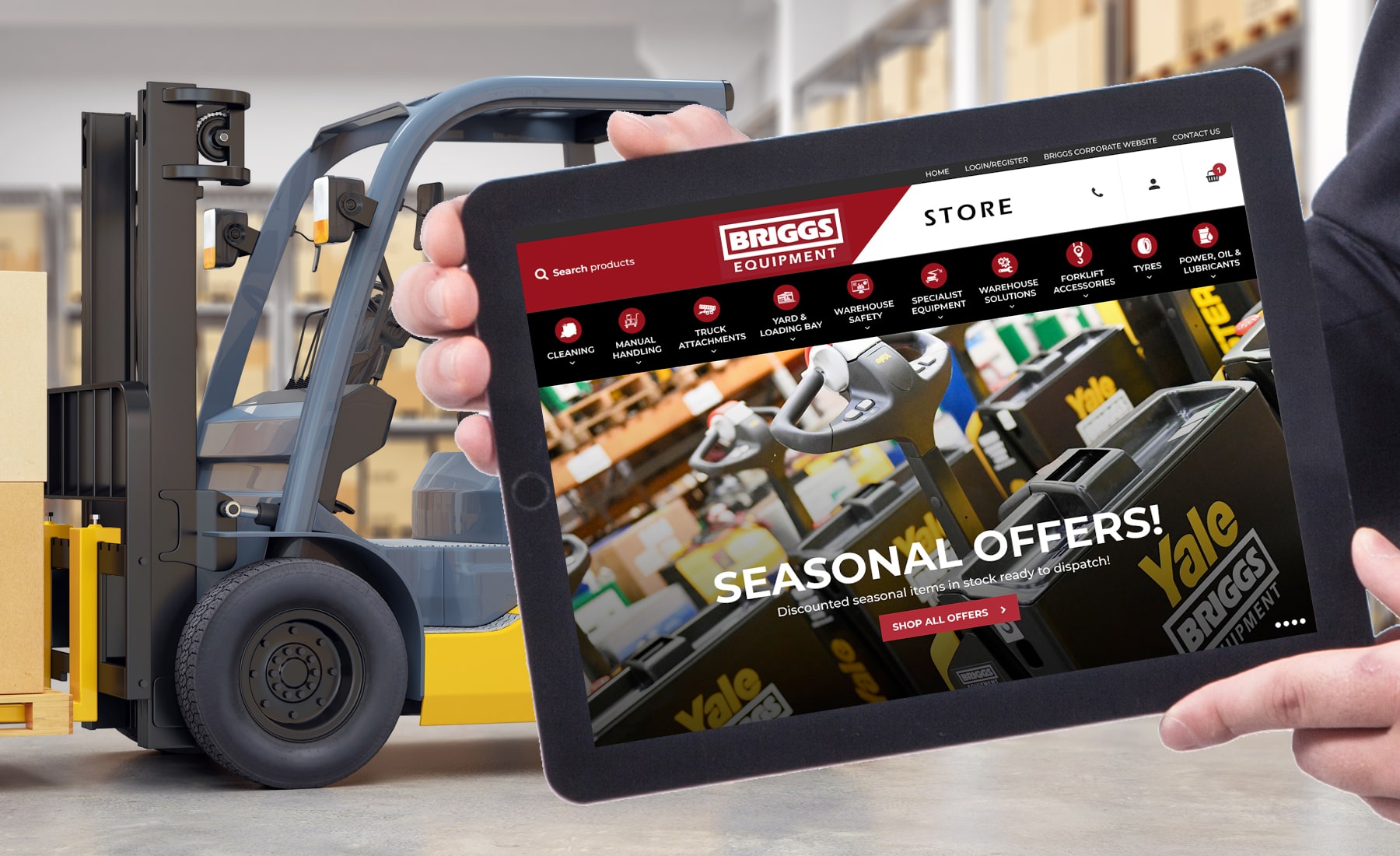 Reviews
What Our Customers Say
Really helpful team who explain everything clearly and concisely and are always available to assist with issues as and when they arise.
Ledbury Town Council
We have been working with Advansys for a number of years now. Recently, we asked them to implement an integration for an automatic e-signature process (in order to streamline our operations). Advansys stepped up to the Challenge, with the team communicating with ourselves and the e-signature provider, in order to deliver a great integration. They also supported us post-go-live to ensure everything was stable.
Reach Centrum Ltd
My Website of almost 20 years crashed and all was lost. The world was at an end for Easy Care Systems, BUT….. Advansys to my rescue. Awesome, Brilliant, Fantastic. I could not rate Advansys high enough and I wish there were more stars to rate the company and the team. From scratch to over 500 products with custom coding and constant emails and phone calls from me they pulled it out of the bag. Thank you to the brilliant team that worked so hard on the NEW and improved Easy Care Systems website. "ADVANSYS I thank you"
Easycare Systems Ltd
We have had our website with Advansys for a few years now, it was a breath of freshair working with the team and updating our tired website. Recently we have wanted to add some extra modules. It was good to be able to speak with the to explain what we wanted and to work with them again.
Trident Engineering Ltd
Writing reviews is something I'm not known for, but in the case of Advansys, it has to be said that after years of experience dealing with companies that fail to deliver the right services, Advansys just nail it. Looking to develop and progress our business further, we tasked Advansys to design & build an extremely complex website. The team listened to our needs, gave good constructive feedback, and delivered what can only be described as the most well designed and slick website our company has ever seen. We look forward to working long-term with Advansys, and have already begun planning the next phase of development for our business.
Forth Windows Ltd