Grow your Online Business
Whether you're looking to create a new online store or are thinking about refreshing your current one, custom B2C eCommerce solutions can create a platform that offers the user-friendly shopping experience that customers expect.
With your own B2C eCommerce platform, you can give your visitors all the features they need (bundles, offers, promo codes, free delivery, click and collect)– as well as giving your business all the flexibility it needs to meet its current and future needs regarding its: pricing/prices lists, catalogue management and order processing.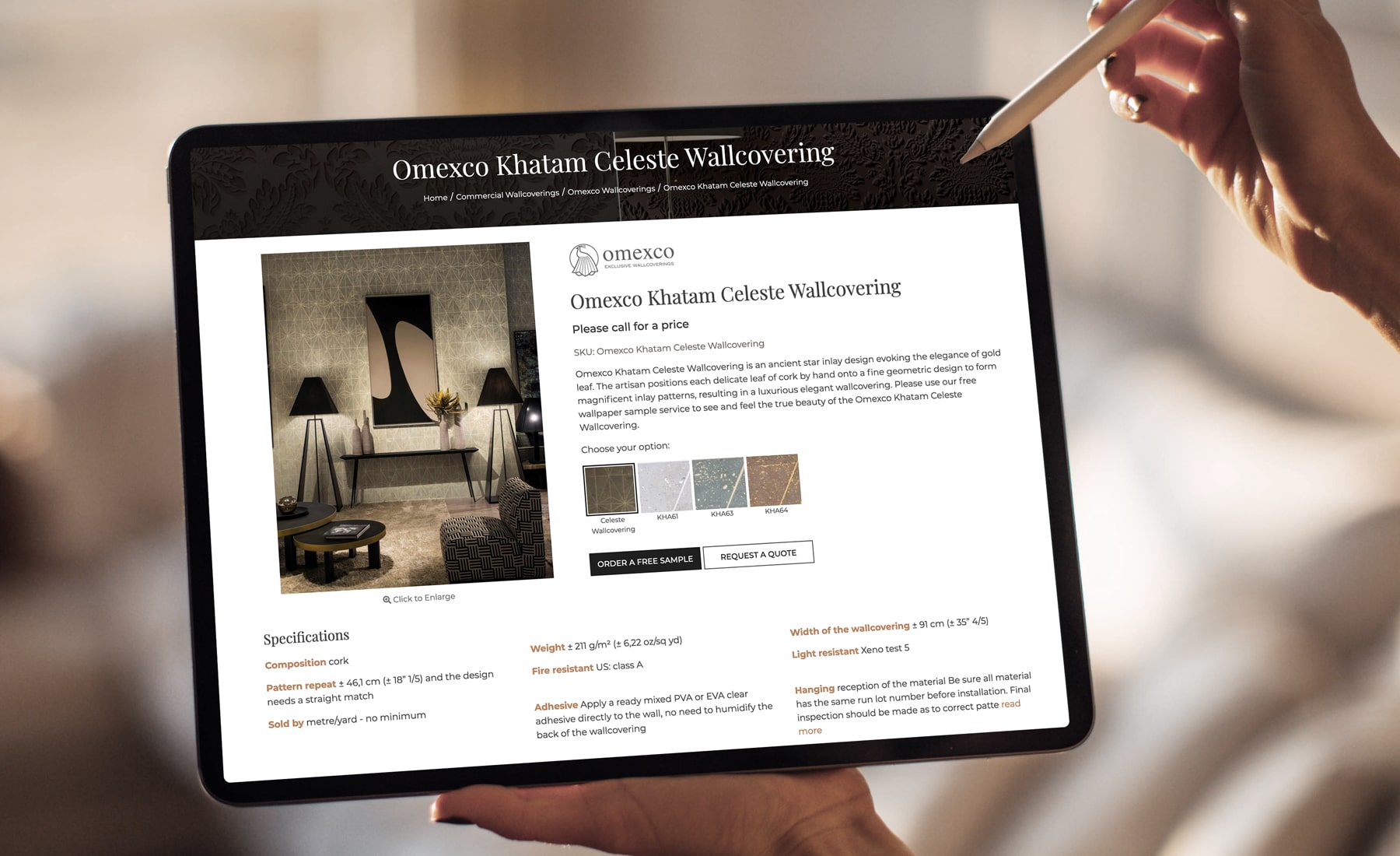 3 Tips to Boost your eCommerce Sales
Aside from creating a seamless eCommerce platform that will give your visitors the ability to browse, select and pay for the products they like, why else do forward-thinking businesses turn to B2C eCommerce solutions to sell online?
Reach a global audience. One of the outstanding benefits of B2C eCommerce solutions is the global reach they have. Even one-person businesses that are operating out of a single room can sell to customers on the other side of the world. Having your own platform that can manage your sales ensures that you can serve a vast range of different people – for example, the Advansys eCommerce solution allows you to target 2.5 billion global internet users by offering multi-currency and multilingual as standard.

Use data to create customer profiles. Having an online business allows you to gain a better insight into your customers and more ways to target them directly. Using analytical tools such as Google Analytics can help you to discover demographical information about your customers, as well as information on their likes, interests and values. All this information can help you to create a profile of your customers that will inform you of how to market to them.
Track your marketing. While traditional marketing methods have been difficult to track, B2C eCommerce solutions make it easy to implement and track conversions. You can use Google Analytics data, for example, showing which pages on your website brought in new visitors and what percentage converted into sales or leads after their first visit – giving you an insight about where improvement needs occur so that more conversions happen within those areas.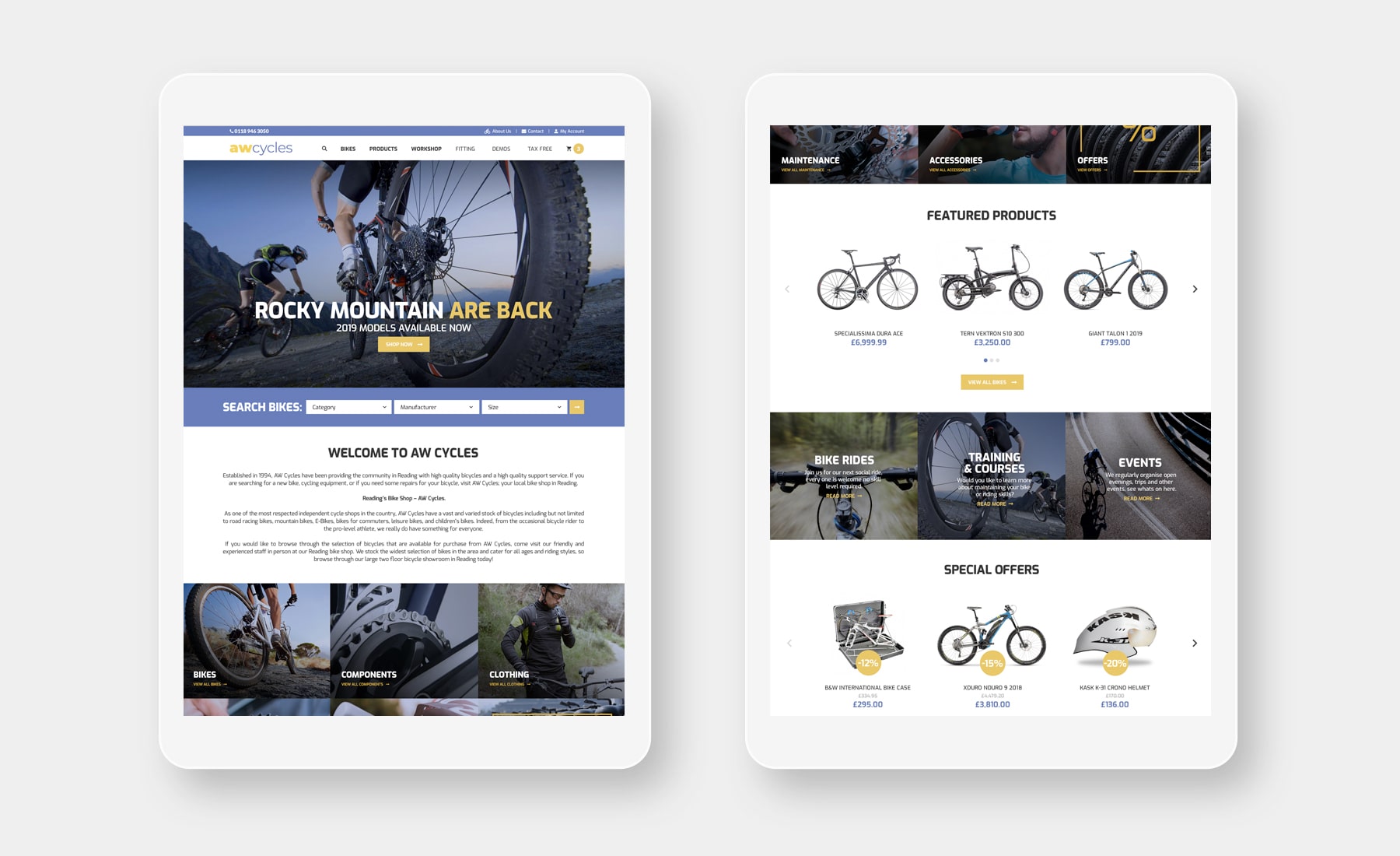 Increase Your Average Order Value
Your brands online eCommerce success is key to dominating your market. We can teach you how to increase your average order value, optimise your upsells and cross-sell products. 
Please feel free to browse our website to learn more about us, our services and the projects we've worked on. Our Portfolio contains a dedicated section containing the many examples of the B2C eCommerce solutions we've created for our clients.

Learn More
What makes a Successful eCommerce Solution?
Here at Advansys, we can create you a tailored B2C commerce platform/portal which can offer visitors the best shopping cart solution and dedicated customer support. With features specifically designed to create an unmatched customer experience, reduce cart abandonment, and maximise order conversions, you'll be able to scale your sales and go wherever business takes you.
We can also design your eCommerce website specifically for your business and audience, whilst focusing on increasing conversion rates, following user expectations and utilising the very latest design trends.
Our B2C eCommerce solutions in detail:
The Importance of your eCommerce Design
Our design phase begins with a detailed research session, built up with a combination of one-to-one meetings and focused data gathering questionnaires to obtain a solid understanding of your company, including its competitors, products and services.
With an understanding of the business, products and target audience, the website is carefully designed to promote the company and product in the best possible light for the intended audience. We put a strong focus on using design techniques to increase goal fulfilment, making your online business more profitable.
Flexible eCommerce Management System
The Advansys EMS is a state-of-the-art platform built from the ground up using the latest Microsoft.Net and Razor architecture. This is combined with Bootstrap and HTML 5.0 to deliver a 'mobile-first' responsive solution. This enables us to have one of fastest and most device friendly eCommerce solutions available that can scale easily according to our client's needs.
The Advansys Razor platform is pre-integrated with numerous B2C eCommerce solutions such as eBay and Amazon and has its own interface to facilitate other integrations. As a bespoke eCommerce development company, we can integrate our Razor platform into any back office or 3rd party as required.
Multichannel eCommerce Growth

The Advansys EMS allows you to easily manage sales from multiple shopping channels from a single, easy to use interface that can be accessed from any device with an internet connection.
If you own a store, a website, sell on eBay and Amazon, it can often be difficult and time consuming to manage stock levels, customer information and orders. The Advansys eCommerce system solves this problem, giving you a single application where you can manage all customers, orders and stock through multiple sales channels. This means your processes are streamlined, giving you the time needed to focus on growing your business.
Our B2C eCommerce system will allow you to manage online orders, offline (mail & telephone) orders, can integrate with external online sales channels, as well as EPOS systems (shop tills) to numerous high street stores.
A Global B2C eCommerce Presence

Our global e-commerce platform also offers the capability to run and manage multiple different websites from a single interface, allowing you to target localised audiences, whilst easily managing orders and stock in a central location.
Reviews
What Our Customers Say
My Website of almost 20 years crashed and all was lost. The world was at an end for Easy Care Systems, BUT….. Advansys to my rescue. Awesome, Brilliant, Fantastic. I could not rate Advansys high enough and I wish there were more stars to rate the company and the team. From scratch to over 500 products with custom coding and constant emails and phone calls from me they pulled it out of the bag. Thank you to the brilliant team that worked so hard on the NEW and improved Easy Care Systems website. "ADVANSYS I thank you"
Easycare Systems Ltd
Really helpful team who explain everything clearly and concisely and are always available to assist with issues as and when they arise.
Ledbury Town Council
Writing reviews is something I'm not known for, but in the case of Advansys, it has to be said that after years of experience dealing with companies that fail to deliver the right services, Advansys just nail it. Looking to develop and progress our business further, we tasked Advansys to design & build an extremely complex website. The team listened to our needs, gave good constructive feedback, and delivered what can only be described as the most well designed and slick website our company has ever seen. We look forward to working long-term with Advansys, and have already begun planning the next phase of development for our business.
Forth Windows Ltd
We have been working with Advansys for a number of years now. Recently, we asked them to implement an integration for an automatic e-signature process (in order to streamline our operations). Advansys stepped up to the Challenge, with the team communicating with ourselves and the e-signature provider, in order to deliver a great integration. They also supported us post-go-live to ensure everything was stable.
Reach Centrum Ltd
We have had our website with Advansys for a few years now, it was a breath of freshair working with the team and updating our tired website. Recently we have wanted to add some extra modules. It was good to be able to speak with the to explain what we wanted and to work with them again.
Trident Engineering Ltd