eCommerce Uniquely Tailored for your Business
With today's online retail world being so incredibly competitive, you need to make sure that your business can offer a secure, reliable, and suitable platform for engagement and sales. Whether your business is B2B or B2C, all clients will be expecting an almost-effortless experience when using your online services. And this is where we can help.
Here at Advansys, we create high-quality, bespoke eCommerce solutions for businesses of all shapes and sizes. The high conversion websites and platforms that we can build are ideal for both B2B and B2C businesses and can really help to improve your ROI, drive sales and encourage high levels of engagement.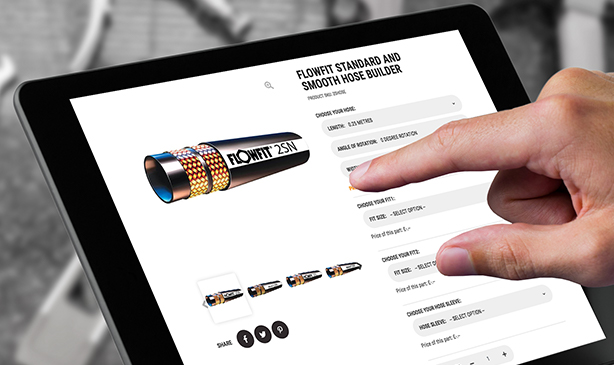 Why Your Business Needs a Bespoke eCommerce Platform
The major benefit of unique eCommerce platforms is that they are designed from scratch with your business and brand identity in mind. The website itself will enable you to stand out from your competition by offering the most professional and user-friendly solution around.
The benefits of having your own bespoke eCommerce solution include:
A Consistent Brand Identity – When it comes to professional website design, you need to make sure that your website offers a consistent view of your brand identity. Your website, general logo, offline content and even social media profiles (Facebook, Twitter, Pinterest, LinkedIn, etc) all need to reflect the same identity in order to form a completely coherent identity. Brands with a consistent identity are not only much more memorable in the eyes of their customers; they are also much more trustworthy.

Building trust is one of the most difficult and essential strategies if you want to encourage your users to convert into customers.


Drive Sales And Encourage High Levels Of Engagement – Getting your customers to engage with your brand and buy the products or services that you can provide is often extremely difficult. With a bespoke eCommerce solution, you can effectively create a conversion funnel to convince your customers to purchase your products or services.


Create The Online Presence That You Need – The major issue with premade website and standardised designs is that they don't have the personal touch that a bespoke solution will provide. With completely bespoke eCommerce solutions, such as those our eCommerce agency team can provide, you can create any kind of online presence you require.

By assigning unique business rules to your online presence, your website will be able to provide different levels of functionality, including B2B and B2C account logins, targeted marketing efforts and more. When it comes to bespoke eCommerce, no one does it better than the professional team at Advansys and no platform is more well-suited than our Razor platform.


Less Spending Down The Road – By creating a completely unique and functional online presence now, you can drastically cut down on upgrade costs in the future. As technology, trends and customer expectations continue to evolve; you'll be able to quickly and easily upgrade your website to ensure that it progresses with them.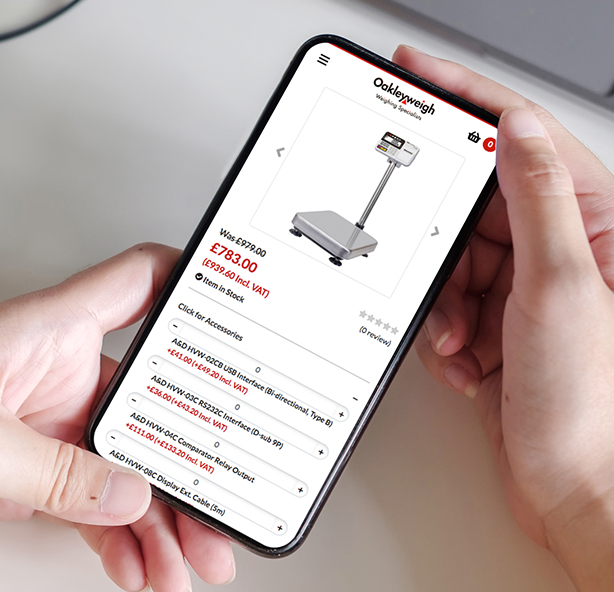 Bespoke eCommerce
Customer Service is 'King'

Behind every website that we create lays a powerful eCommerce management system. This system is designed to offer complete functionality and incredible levels of user-friendliness. Not only can it allow easy integration with any warehouse software or systems that your business might depend upon, but it can also cut down on costs across your retail system. You can automate order uploads and delivery information to ensure that there is no space for human error in the entire process, which can really impact customer service in a positive way.
Similarly, you can easily integrate your online retail platform with any other accounts or sales avenues that you make the most of online. For example, you can integrate your dedicated and bespoke online presence with 3rd party stores, like eBay, Amazon and more.
When it comes to content management, your bespoke eCommerce solution will feature the latest and simplest form of content management systems. You can easily upload pages and blogs to your website through a handy, SEO optimised template that can provide real benefits to your online presence. Making sure that your high-quality website is filled with high-quality content is essential if you hope to rank well in search engines like Google, Yahoo and Bing.
Custom eCommerce Solutions For B2B And B2C
The unique eCommerce websites that we can produce will give your company complete access to the exciting world of online retail, including the vast global market that comes along with it. Not only will you be able to effectively improve your accessibility for your customers, but you'll be also able to offer your products through your own completely unique online presence.
One of the most overlooked benefits to a bespoke eCommerce solution is the sense of trust that it can build in your customers' minds. With a dedicated online presence, you can work to actively improve your brand awareness and encourage a much more powerful community to develop around your brand in terms of both brand ambassadors and active followers.
At Advansys, we design and develop eCommerce solutions that meets the demands of any B2B or B2C organisation.


eCommerce Solutions For B2B
We can give you the control needed to offer your customers trade accounts with products and pricing unique to them, and offer easy payment methods through credit accounts.
We focus on speed and convenience, meaning the website works quickly and effortlessly on all devices, whilst also offering your customers time saving features such as bulk order uploads from an Excel Spreadsheet. We can also seamlessly integrate the Advansys solution into current business processes, which can streamline and improve processes to save valuable time and money.
With our Razor platform, you can create/manage/offer:
Trade Accounts
Detailed Product Information
End To End Order Tracking (such as warehouse integration).
Secure and Flexible Payment options
Price Toggle for ex-VAT
Real Time Inventory
Re-Order and Quick Order Functionality
Payment on Account


eCommerce Solutions For B2C
We can create a tailored B2C commerce platform/portal which can offer visitors the best shopping cart solution and dedicated customer support. With features specifically designed to create an unmatched customer experience, reduce cart abandonment, and maximise order conversions, you'll be able to scale your sales and go wherever business takes you.
Our B2C eCommerce solutions include:
High Conversion, Mobile Responsive, Design

Order Management

eMerchandising
Delivery Module
Promo Code Module
Bundles Module
Order Status Module

RRP Module
Sash Module
MOTO (Mail Order Telephone Order) Module
Returns Module

Customer Retention
It is so important maintain high customer retention as your customers trust and loyalty is extremely valuable, it can boost your revenue and sales allowing your business to excel. Please feel free to browse our website to learn more about us, our services and the previous work we've created for our clients. 
You can reach us by calling 0118 380 0201 or by sending an e-mail to sales@advansys.com
Contact our team today
Spokes Online: Bespoke eCommerce Solution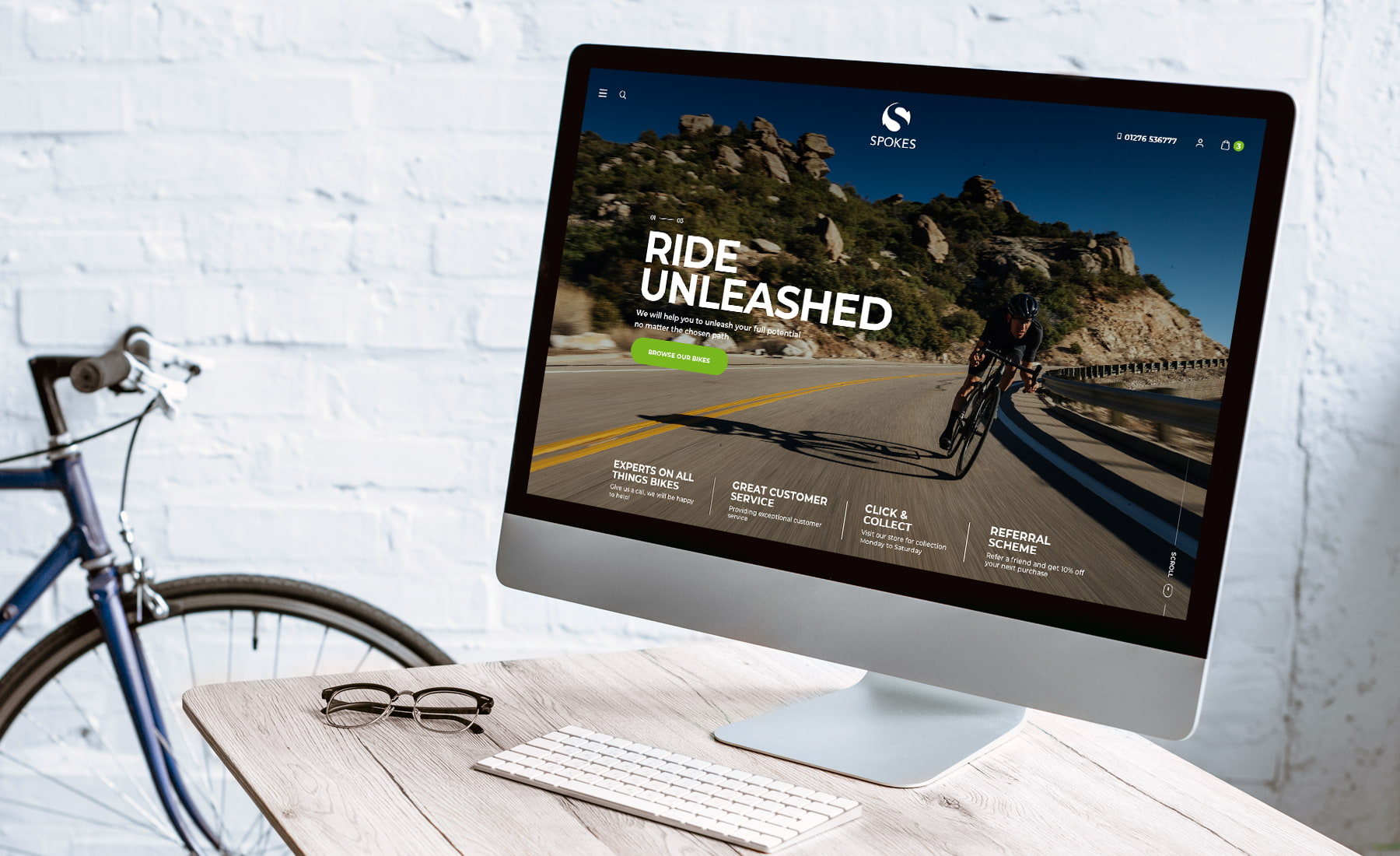 Reviews
What Our Customers Say
My Website of almost 20 years crashed and all was lost. The world was at an end for Easy Care Systems, BUT….. Advansys to my rescue. Awesome, Brilliant, Fantastic. I could not rate Advansys high enough and I wish there were more stars to rate the company and the team. From scratch to over 500 products with custom coding and constant emails and phone calls from me they pulled it out of the bag. Thank you to the brilliant team that worked so hard on the NEW and improved Easy Care Systems website. "ADVANSYS I thank you"
Easycare Systems Ltd
We have been working with Advansys for a number of years now. Recently, we asked them to implement an integration for an automatic e-signature process (in order to streamline our operations). Advansys stepped up to the Challenge, with the team communicating with ourselves and the e-signature provider, in order to deliver a great integration. They also supported us post-go-live to ensure everything was stable.
Reach Centrum Ltd
We have had our website with Advansys for a few years now, it was a breath of freshair working with the team and updating our tired website. Recently we have wanted to add some extra modules. It was good to be able to speak with the to explain what we wanted and to work with them again.
Trident Engineering Ltd
Writing reviews is something I'm not known for, but in the case of Advansys, it has to be said that after years of experience dealing with companies that fail to deliver the right services, Advansys just nail it. Looking to develop and progress our business further, we tasked Advansys to design & build an extremely complex website. The team listened to our needs, gave good constructive feedback, and delivered the most well designed and slick website our company has ever seen. We look forward to working long-term with Advansys, and have already begun planning the next phase of development for our business.
Forth Windows Ltd
Really helpful team who explain everything clearly and concisely and are always available to assist with issues as and when they arise.
Ledbury Town Council