Oakley Weigh
B2C eCommerce Solution
Like many of our clients, Oakleyweigh – a specialist provider of weighing equipment – were seeking to move beyond traditional brick-and-mortar stores into one that could operate 24/7.
The major aspect that Oakleyweigh wanted to include within the design of their new website were areas for customers to educate themselves as to which accessories they needed with their products (basically, somewhere to advertise related products and thus, increase sales).
Work With Advansys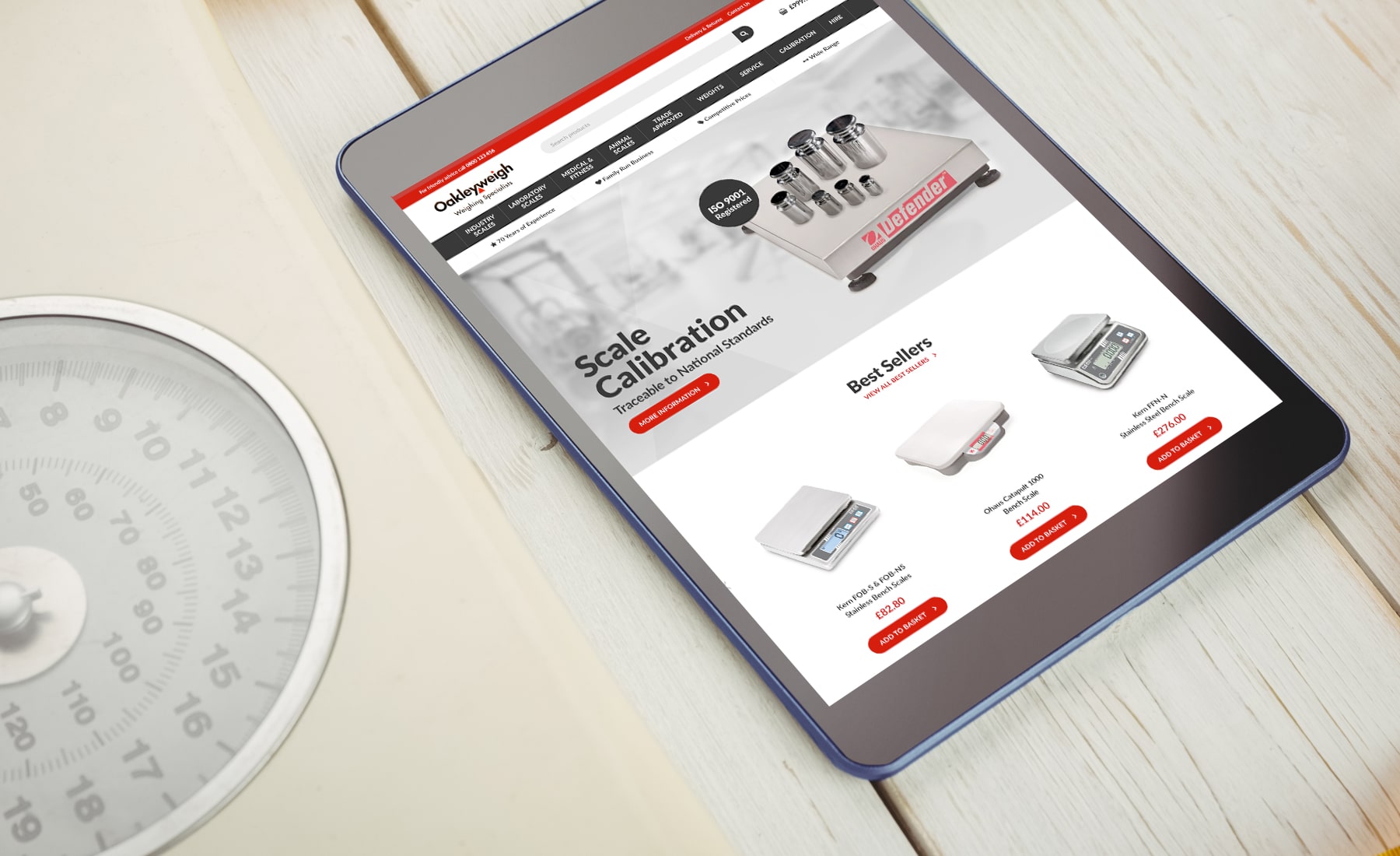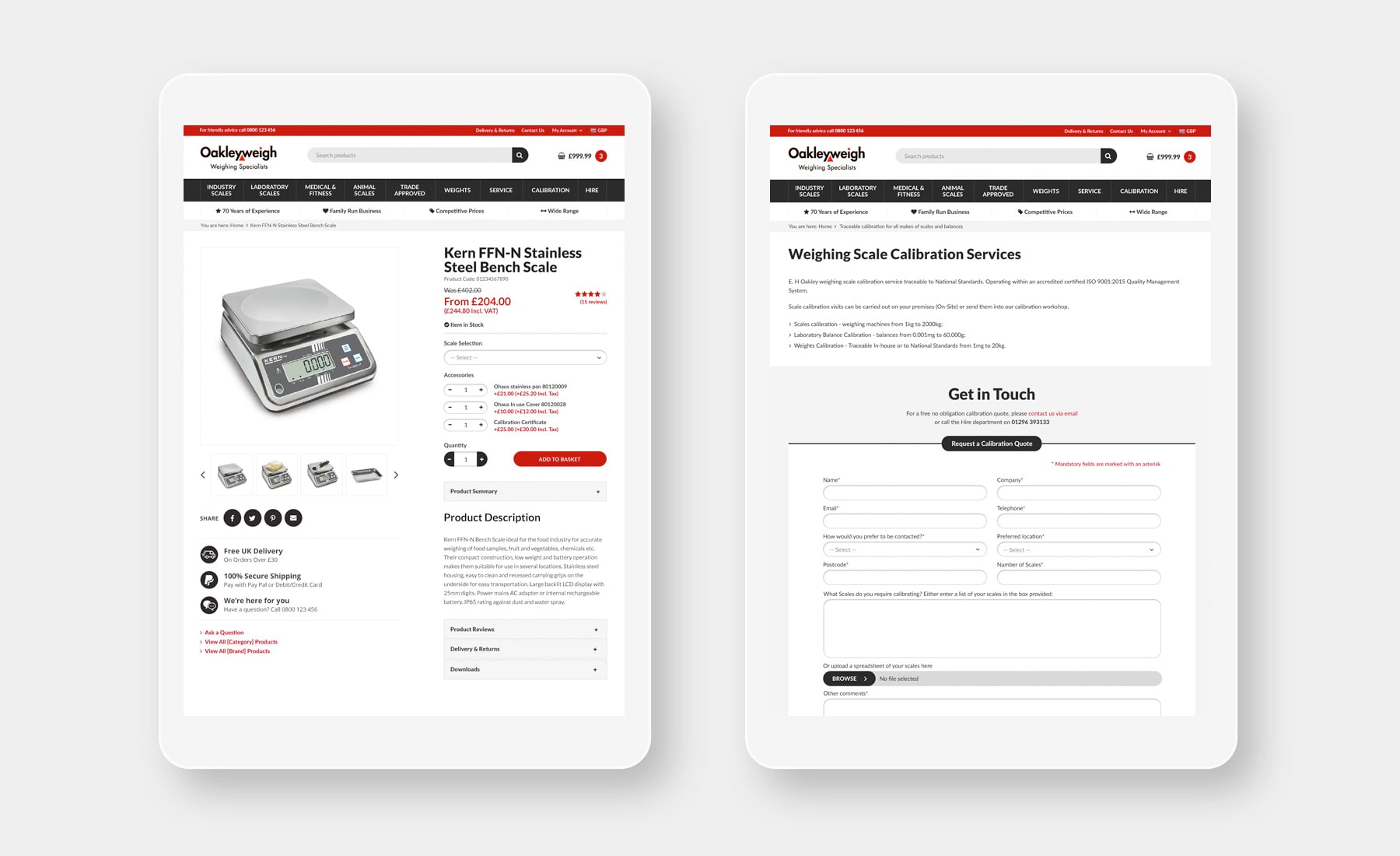 "Your website is the most important sales tool you have"
CMS access for clients – enables clients to manage orders and stock easily.
SEO optimized – to increase search engine visibility.
Multiple payment methods – to provide more options for customers and increase conversion rate.
SiteMap submitted to search engines – to speed up page ranking process.
Design of testimonials – to instil confidence with customers.
Clear call-to-actions and customer enquiry form – to encourage the customer to get in contact.
eCommerce Solution with Highest Level of Security (PCI DSS Level 1 Compliant) – to reduce the risk of fraud and to protect customers' confidential information.
Responsive design with easy mobile checkout - the website displays perfectly on all devices.
Homepage designed to showcase all product categories – to promote goods and increase sales.