Increase Enquiries
Brochure Websites
Advansys created a website for Joint Ventures In Land (JVIL), a company which offers land development advice to land owners, with the goal of converting unknown visits into sales and increasing their customer base.
This is a structured, intuitive brochure website which showcases their multiple projects and explains how their process works.
Work With Advansys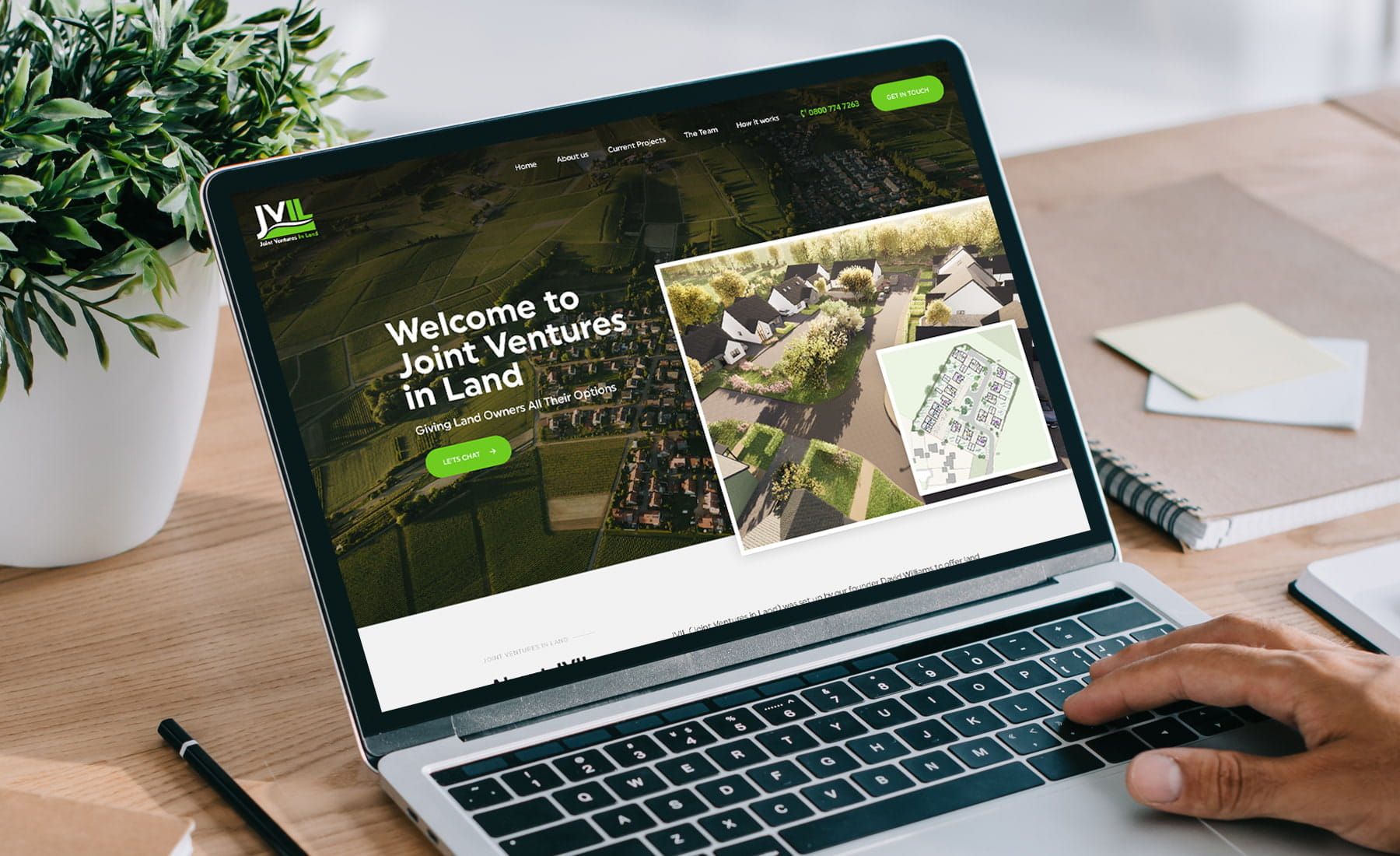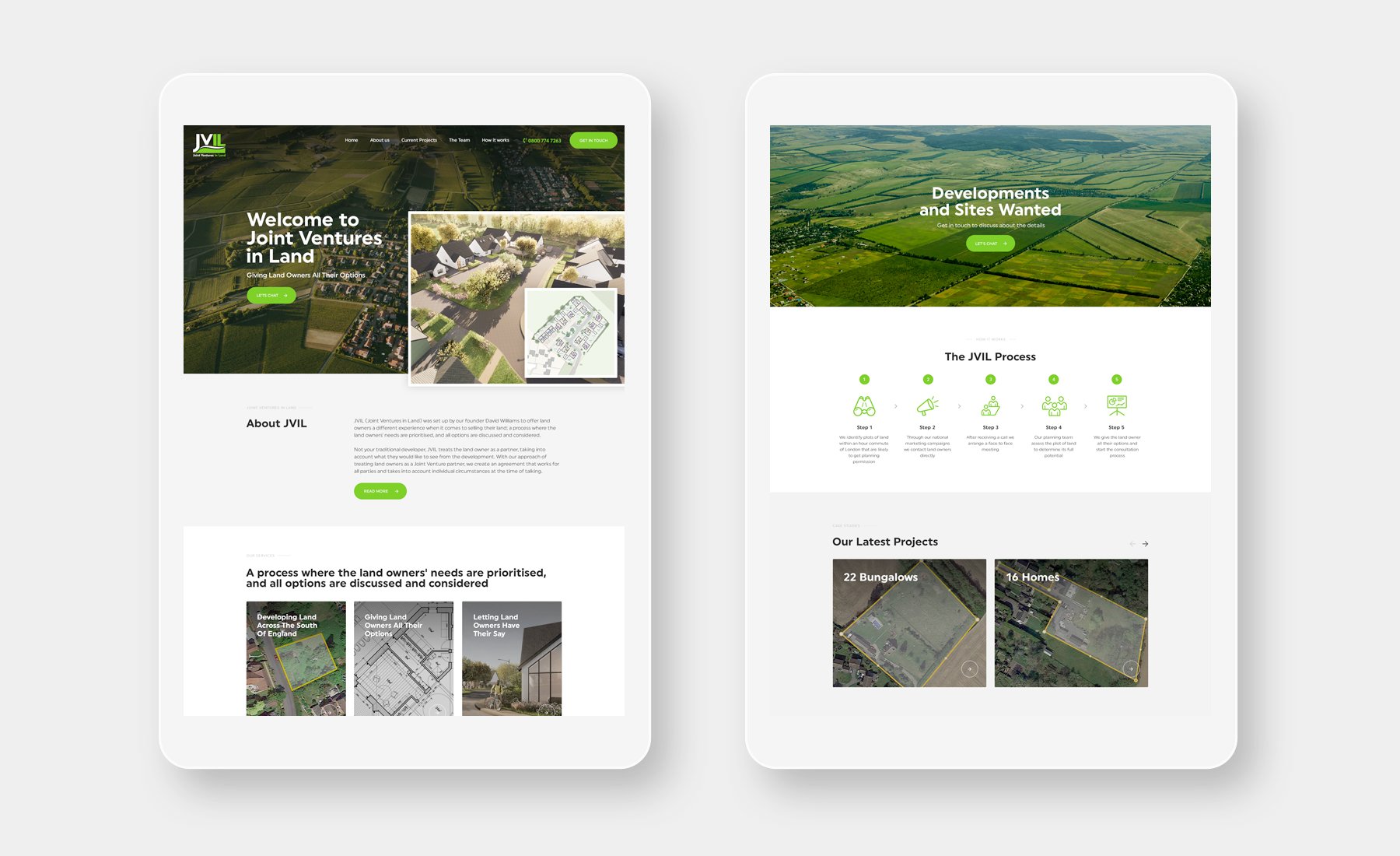 "Your website is the most important sales tool you have"
Mobile responsive design - the website works on all devices.
Modern style - colour scheme in line with JVIL's brand identity
Clear calls to action - increases chances of generating leads.
Current Projects page - allows JVIL to present their work in progress & examples of their projects.
A Contact Us page - lists all contact details and social media channels with an embedded enquiry form.
Sticky header with contact details - maximises customer conversion rates.
SEO Friendly - increase search engine visibility.
SSL Certificate - to ensure the website is secure.