Accounting in Dubai - Bespoke Landing Page
One Page Websites
Advansys created a fully responsive, high conerting landing page solution for a expert accounting, auditing & advisory company in Dubai, TAG Consultancy. The key to our solution, was the clear and concise information that engages users, with a trendy design aesthetic which incorporated their logo and branding into the design.
Work With Advansys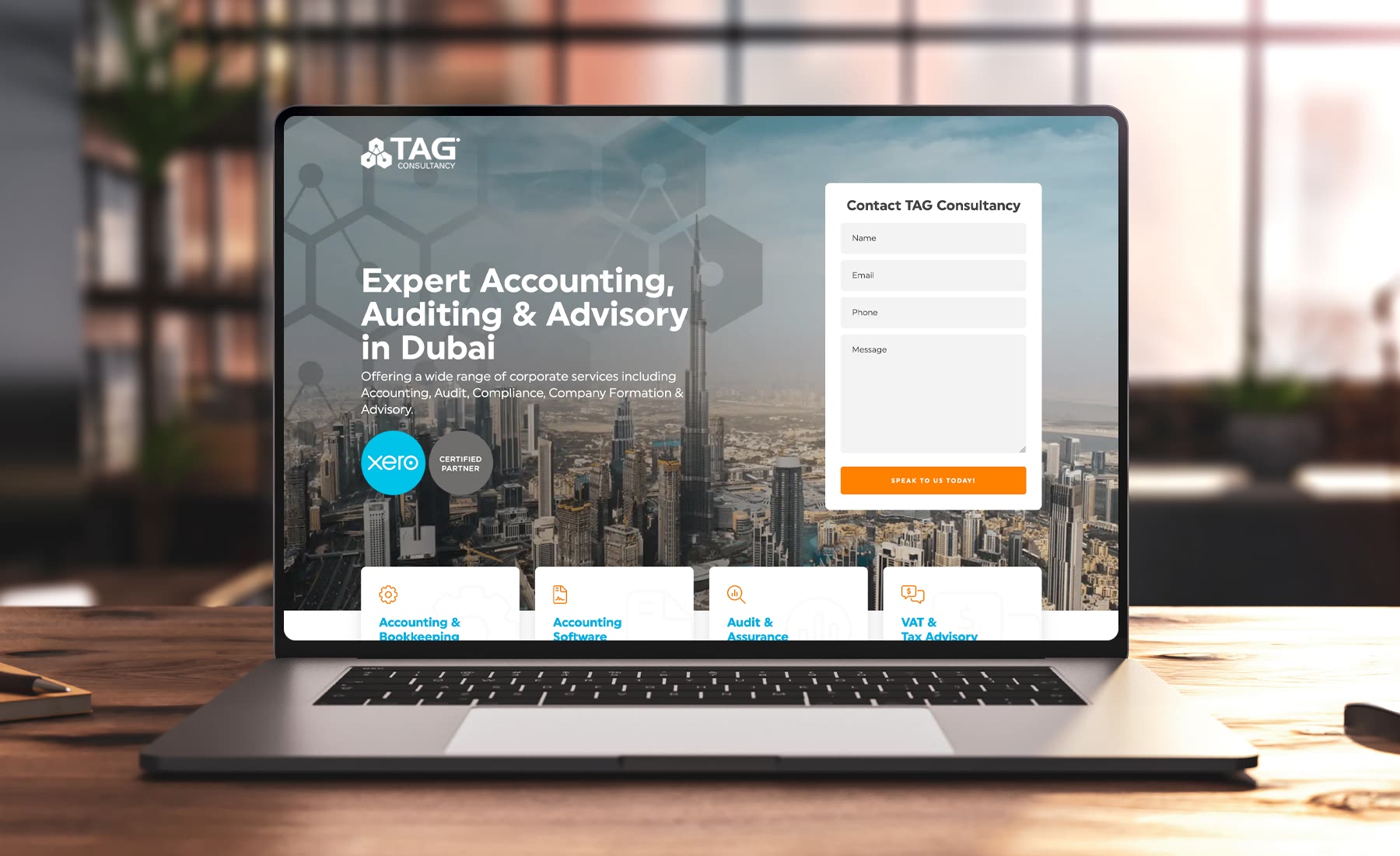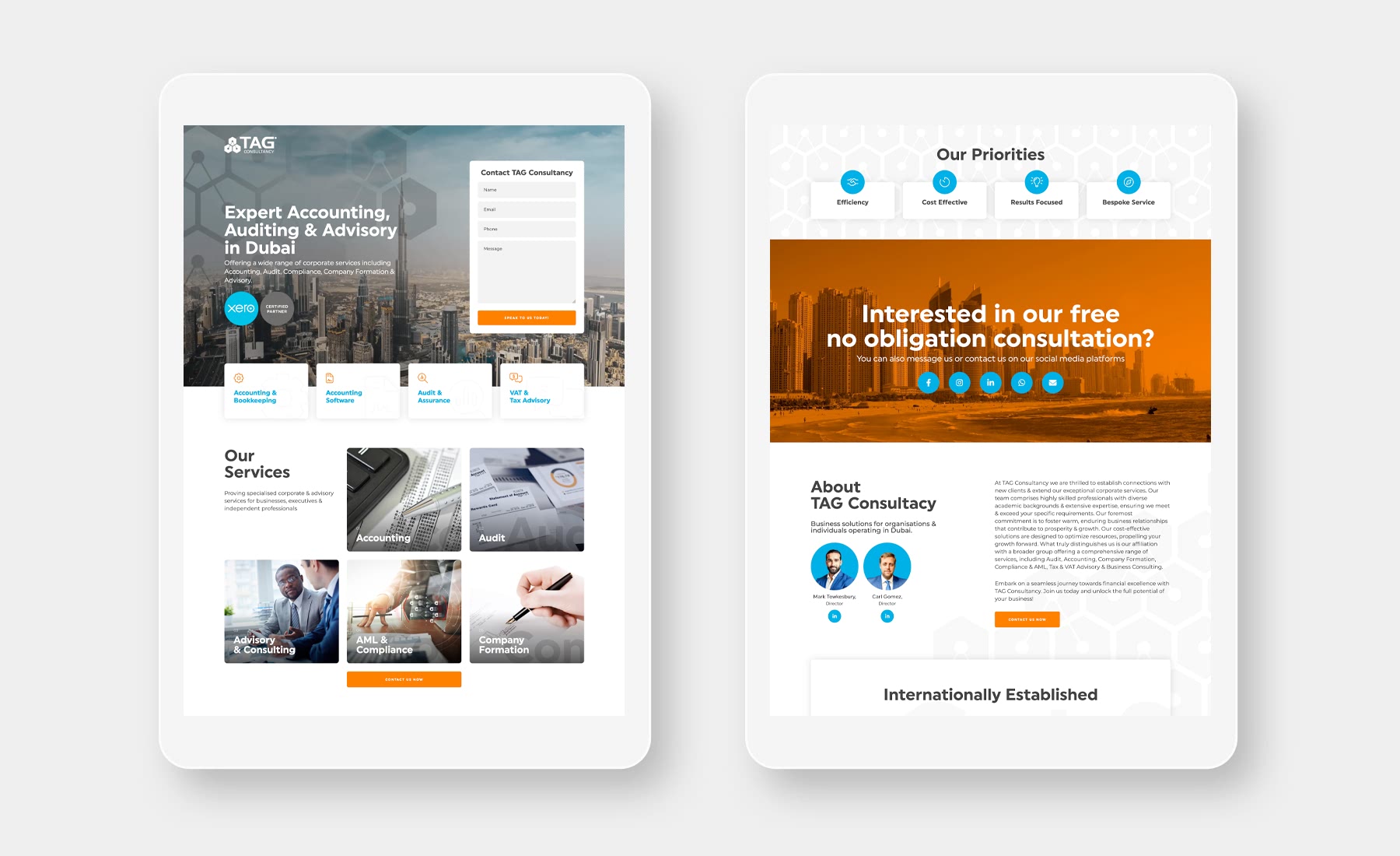 "Your website is the most important sales tool you have"
Some of the features we included in TAG Consultancy website:
Mobile responsive design - the website works on all devices
Direct contact details - to easily reach key people
Multiple Key Selling blocks - to showcase the companies skills and services
Customer Contact form – to encourage the customer to get in contact
Engaging Icons and Featurettes - to make the design interactive and aesthetically appealing
SSL Certificate - to ensure the website is secure.