Are you looking to enhance the effect your website has on your visitors? Need to turn more browsers into buyers?
Better CRO can help you increase sales, lower costs, and improve the overall performance of your business. By testing different design and marketing elements on your site, you can identify what works best for your target audience and achieve superior results.
As a vastly experienced web marketing agency, the digital team here at Advansys can help you to optimise user journeys on your website through CRO; helping to increase your desired conversion rates and achieve your business goals.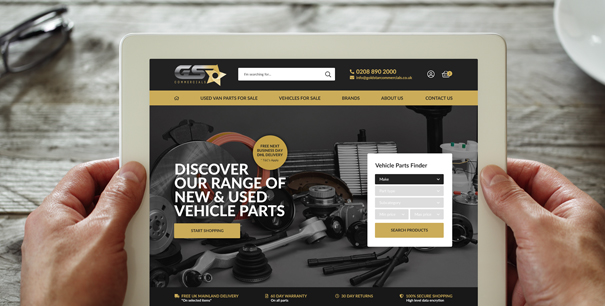 Turn Browsers into Buyers With Conversion Rate Optimisation Services
CRO is an essential tool for any business that wants to succeed. By optimising your website for conversions, you can ensure that your business is operating at its full potential.
By understanding what customers want and need, businesses can design websites and landing pages that guide customers through the purchase process. CRO can be used to improve both the 'top-of-the-funnel' (TOFU) and 'bottom-of-the-funnel' (BOFU) conversion rates. Top-of-the-funnel conversions are typically related to awareness-raising activities such as newsletter signups, while bottom-of-the-funnel conversions are usually related to sales or lead generation.
CRO is an important part of any digital marketing strategy, as it can help businesses to maximise their return on investment. By optimising conversion rates, businesses can increase their revenues without having to invest in additional marketing activities.
Conversion Rate Optimisation is a data-driven process, and businesses should use data from web analytics tools to drive decision making. CRO is an ongoing process, and businesses should continuously test and experiment to find new ways to improve their conversion rates.
CRO: Increasing Your Online Conversions
Depending on your objectives and current site performance, a conversion rate optimisation service can be tailored to your needs.
CRO can help to increase your online conversions by:
Improving the user journey. CRO can be used to improve the user journey at any stage, from encouraging more people to visit the site in the first place to making it easier for them to find what they're looking for once they're there. By taking a data-driven approach and constantly testing different variations, it's possible to make gradual improvements that can have a big impact on the bottom line.


Increasing return on investment by encouraging more people to interact with your business. There are many CRO techniques, but some common strategies include A/B testing, user experience optimisation, and copywriting optimisation. By testing different versions of your website or app and analysing the results, you can identify what works best for your audience and make changes accordingly. CRO can be a complex process, but it's important to remember that even small changes can make a big difference.


Giving you a better understanding of your customers. By studying the behaviour of visitors, CRO can help to identify areas where users are having difficulty completing actions such as making a purchase or signing up for a newsletter. By improving the usability of your site and making it more customer-friendly, you can increase sales and encourage customers to return. In addition, CRO can help you to identify opportunities to upsell and cross-sell products.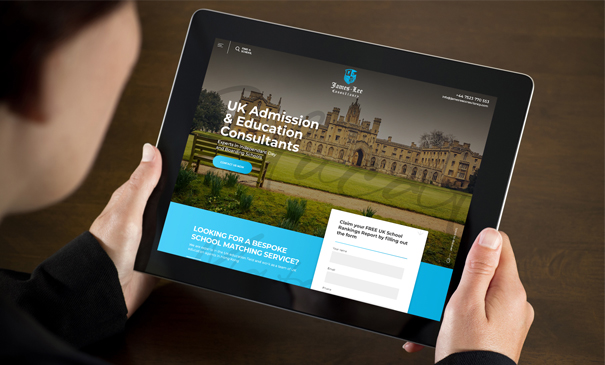 Need To Improve Your CRO? We Can Help!
We know that every business has different needs and goals. That's why our team of experts are here to tailor the perfect package for you! We provide detailed monthly reports on how your marketing strategies are performing, conversion rate optimisation included so there is no guesswork involved in achieving high ROI from these services.
Your dedicated account manager will work with you each month towards tangible results which encourage success throughout all areas – not just sales but also customer experience ratings as well.
Contact us today!
Reviews
What Our Customers Say
Writing reviews is something I'm not known for, but in the case of Advansys, it has to be said that after years of experience dealing with companies that fail to deliver the right services, Advansys just nail it. Looking to develop and progress our business further, we tasked Advansys to design & build an extremely complex website. The team listened to our needs, gave good constructive feedback, and delivered what can only be described as the most well designed and slick website our company has ever seen. We look forward to working long-term with Advansys, and have already begun planning the next phase of development for our business.
Forth Windows Ltd
We have had our website with Advansys for a few years now, it was a breath of freshair working with the team and updating our tired website. Recently we have wanted to add some extra modules. It was good to be able to speak with the to explain what we wanted and to work with them again.
Trident Engineering Ltd
My Website of almost 20 years crashed and all was lost. The world was at an end for Easy Care Systems, BUT….. Advansys to my rescue. Awesome, Brilliant, Fantastic. I could not rate Advansys high enough and I wish there were more stars to rate the company and the team. From scratch to over 500 products with custom coding and constant emails and phone calls from me they pulled it out of the bag. Thank you to the brilliant team that worked so hard on the NEW and improved Easy Care Systems website. "ADVANSYS I thank you"
Easycare Systems Ltd
Really helpful team who explain everything clearly and concisely and are always available to assist with issues as and when they arise.
Ledbury Town Council
We have been working with Advansys for a number of years now. Recently, we asked them to implement an integration for an automatic e-signature process (in order to streamline our operations). Advansys stepped up to the Challenge, with the team communicating with ourselves and the e-signature provider, in order to deliver a great integration. They also supported us post-go-live to ensure everything was stable.
Reach Centrum Ltd