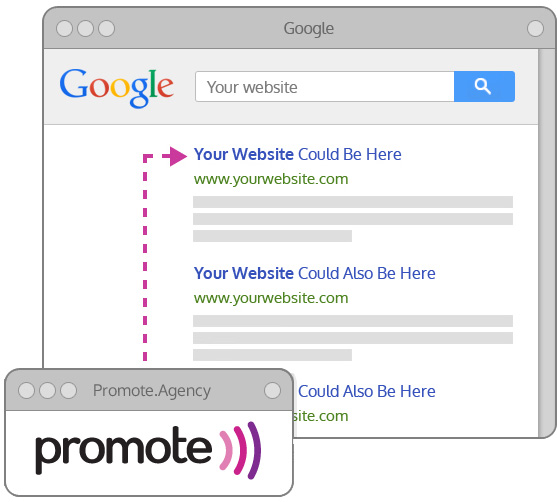 Ensuring that your business is one of the first that your customer interacts with when they begin to search for the kinds of products or services that you sell is hugely important to a company's success. With some many competing businesses, and so many varying brands available, the days of simply searching for, and finding, the right product are gone.
The online presences of many businesses are constantly on the lookout for ways to get ahead of their rivals in the search engine results pages (SERPs) and many have been experimenting with different ways to ensure a search engine's crawlers display their website ahead of their customers.
Here at Advansys, we ensure that we are constantly ahead of the game, by continuously trialling new methods to increase our client's search visibility. We have built our reputation as industry-leaders in online marketing through constant innovation. We do this for one simple reason; we aren't just involved in search marketing; we're passionate about it!
Maximising Visibility!
We work to maximise our client's online visibility through the very best techniques and long-term strategies, from long-tail keywords to location data to a search engine optimisation (SEO) approach that constantly adapts to meet the latest search engine algorithms.
SEO and PPC (Pay Per Click Marketing) are both two sides of the same coin, and as much as we are experienced in driving natural traffic to your site, we also have extensive experience when it comes to attracting paid traffic. Once we have attracted a customer to your site, our conversion experts work to turn that 'traffic' into high-valued customers.

Saying that, effective SEO remains one of the most popular forms of online marketing, and it is a highly-competitive industry. If done well, it can result in an incredible return on investment for your company and work to provide a stable online presence from which your business can continue to grow. If done poorly, however, using 'black-hat' techniques which will inevitably damage your business' online reputation, SEO can be devastating to a company's chances of survival.
Search Engine Marketing! (SEM)
SEO is a long-term, business-wide strategy that requires an in-depth analysis of your entire eCommerce website. It works to balance helpful, relevant information with an effective reading style which allows search engines to easily crawl your site.
Optimising your online presence requires both 'on-page' changes, which revolves around the information that your customers see when they access your site, and 'off-page' changes, which your customer's will not see or hardly notice.
On-page optimisation often includes the adapting of existing content to match predetermined and heavily-researched keywords, ensuring that heading and topics are correct, and that the title tags and meta-descriptions work well for each page. Off-page optimisation includes the addition of in-bound links from external sources, which will not only help to drive traffic to the site, but will also encourage a greater sense of authority and reliability.
Search engine optimisation can result in massively dramatic results, but the eventual campaign will bring worthwhile results that last much, much longer than other internet marketing strategies.
Pay-Per Click Advertising!
PPC advertising campaigns are another useful internet marketing strategy. They also work to drive more relevant traffic to your site, but this traffic is not 'natural'. The entire campaign revolves, much like search engine optimisation, on the selected keywords. Keywords are words that your customers, or potential customers, are searching for and targeting your business towards these searches remains the primary concept of online marketing.
A pay-per click campaign can generate quick results, because it places your business at the very top of relevant search engine results pages, and in easy view of your customers. However, as you are required to pay for your advertising every time somebody clicks on your link, a PPC campaign can quickly eat away at your advertising budget.
Choose Advansys For Industry-Leading, Online Search Marketing Company
Here at Advansys, we understand that effective initial keyword research can have incredible effects on the effects of any eCommerce marketing campaign hoping to take advantage of search engine results pages.
We have been working to provide the very best, all-inclusive eCommerce platforms and solutions for a number of years. Our SEO and PPC marketing campaigns have helped hundreds of businesses to gain a stable foothold in the competitive online marketplace, and we are certain that we will be able to help your business too!
For more information, please contact our incredible team directly on 0845 838 2700, email us at sales@advansys.com, or fill out our easy-to-use online contact form!