The Importance of Community
Here at Advansys we believe in the importance of community and giving back.

Advansys are proud sponsors of Wigan St Judes RLFC 'Under 7s' and 'Newbies' teams. 
These young rugby players have a passion for the game and an infectious energy that inspired us, so we are delighted to be able to support the club in its mission to develop character and community through the sport of rugby.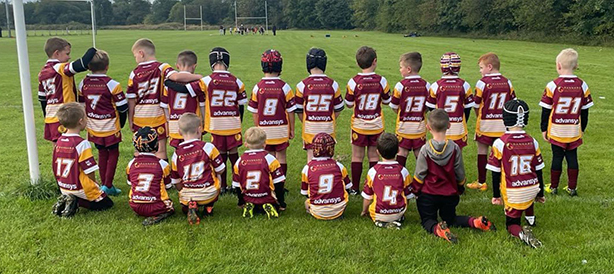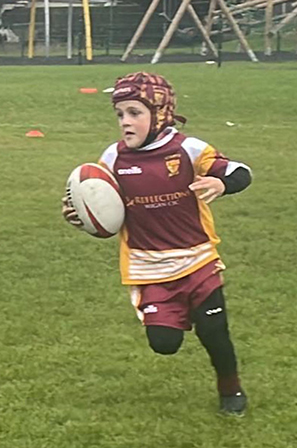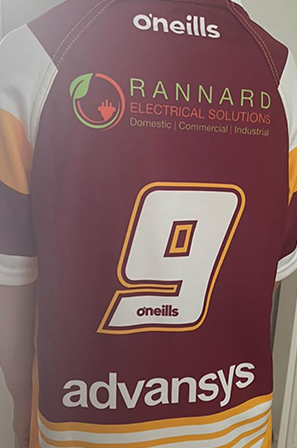 Wigan St Judes – The Heart of a Community
Formed in 1981 to provide a much-needed sporting facility to the immediate area, Wigan St Judes RLFC has grown from having 20 children to now having over 300 players – from age 7 right through to adults, both men and women. On average, over 250 children and adults play each week with matches attracting up to 700 spectators.
The club has developed immensely over the years and now boasts a facility with 4 grass pitches, all-weather pitch, clubhouse, and gym that not only supports the club but the local community as well.
Thanks to the club's dedication to providing coaching and competitive rugby to local children, they have produced several talented players – many of whom going on to play at the highest levels of the game, including internationally for England and Great Britain! This is something that continues to provide the club and the local area with a great sense of pride and works as inspiration to younger players.


Advansys – We Love Community!
Professional or personal, the team here at Advansys believe that giving back to the community is one of the most important things we can do. It helps us to build strong relationships, to feel connected to something larger than ourselves, and to make a difference in the world.
When we give back, we receive so much in return. We also learn new skills and gain valuable experiences.
This same community feeling is very much present in the work we do. When we have a shared purpose, we are more likely to succeed. We are also more likely to enjoy our work and feel a sense of satisfaction from it. We can come together and share our unique gifts and talents, learning from each other and growing as individuals. In a community, we can find the support and encouragement we need to reach our potential – ultimately producing the best work possible for our clients.
We think community is important because it helps people come together and support one another. When people are part of a community, they feel like they belong somewhere and that they matter. That sense of belonging and connection is what we want to help foster through our sponsorship of Wigan St. Judes. We hope that by supporting this club, we can help create strong bonds between people that will last a lifetime.
— Di Forster, Advansys Director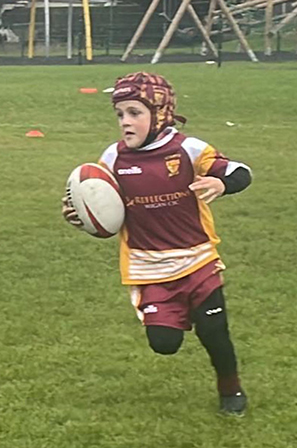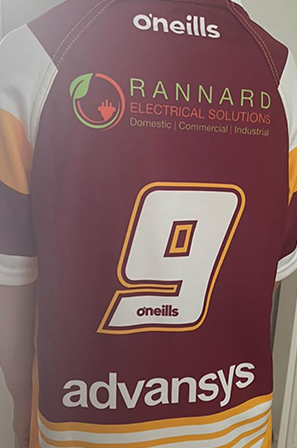 Reviews
What Our Customers Say
We have had our website with Advansys for a few years now, it was a breath of freshair working with the team and updating our tired website. Recently we have wanted to add some extra modules. It was good to be able to speak with the to explain what we wanted and to work with them again.
Trident Engineering Ltd
Really helpful team who explain everything clearly and concisely and are always available to assist with issues as and when they arise.
Ledbury Town Council
We have been working with Advansys for a number of years now. Recently, we asked them to implement an integration for an automatic e-signature process (in order to streamline our operations). Advansys stepped up to the Challenge, with the team communicating with ourselves and the e-signature provider, in order to deliver a great integration. They also supported us post-go-live to ensure everything was stable.
Reach Centrum Ltd
Writing reviews is something I'm not known for, but in the case of Advansys, it has to be said that after years of experience dealing with companies that fail to deliver the right services, Advansys just nail it. Looking to develop and progress our business further, we tasked Advansys to design & build an extremely complex website. The team listened to our needs, gave good constructive feedback, and delivered what can only be described as the most well designed and slick website our company has ever seen. We look forward to working long-term with Advansys, and have already begun planning the next phase of development for our business.
Forth Windows Ltd
My Website of almost 20 years crashed and all was lost. The world was at an end for Easy Care Systems, BUT….. Advansys to my rescue. Awesome, Brilliant, Fantastic. I could not rate Advansys high enough and I wish there were more stars to rate the company and the team. From scratch to over 500 products with custom coding and constant emails and phone calls from me they pulled it out of the bag. Thank you to the brilliant team that worked so hard on the NEW and improved Easy Care Systems website. "ADVANSYS I thank you"
Easycare Systems Ltd