At Advansys, we recommend that every business takes advantage of one of the internet's most advantageous features – its limitless potential to engage with people and potential customers all around the world.
As a means of encouraging your business to grow, to reach these new prospects and to take full advantage of exciting new markets, you need to ensure that your business is truly an international one.
When you choose to take advantage of a global eCommerce solution, you can offer your products and services to online shoppers all across the world, which can result in a dramatic increase in the amount of traffic that your site attracts, along with the amount of conversions that it enjoys.
We encourage most of our partners, particularly those businesses which offer easy deliverable products or services, to engage in worldwide commerce. We specialise in the provision of international solutions and intuitive software to match.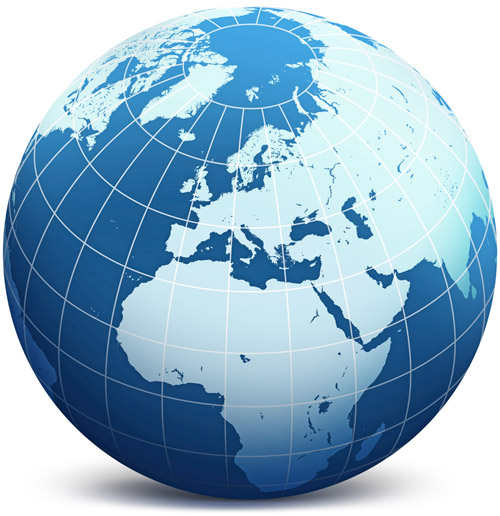 How Can I Make My Commerce Solution Global?
If you are hoping to obtain traffic on a global level, then you need to ensure that you are advertising in the right places, in the correct way. At Advansys, we ensure that your international solution is marketed effectively in each country – using the local language and optimised for the most popular search engines of that nation.
You may find that optimising your site for Google.com will bring in traffic from all around the world, but once this traffic has reached your site they will be unable to continue unless the site is available in their language. If you are looking to truly make the most of your online presence, then your commerce platform must involve both multilingual and multicurrency functionality to inspire the highest levels of confidence in your potential customer.

Multilingual Website Functionality
To make your website completely multilingual, you need to boast an eCommerce solution which can translate the texts and images within your website's design into those of a foreign language, to ensure that your global users can access the information available on your site. There are various ways of making your website multilingual, particular when you choose to work with us.
At Advansys, we offer the translation of all your content into any language that you require, and our online retail solutions can alternate between these two languages depending upon the customer's preferred language setting.
For more information, feel free to explore our dedicated multilingual eCommerce page.
Multicurrency eCommerce Platforms
A major factor, which has been overlooked by many international websites, is the inclusion of a multicurrency module into your platform. Displaying the price, and accepting payment in a wide range of currencies, is essential to making your world-wide marketing and retailing a success.
As an experienced and heavily-specialised supplier of bespoke eCommerce solutions, Advansys offers the very best multicurrency online retail platforms to integrate a live exchange rate within your content management system, to show your customers the correct price at all times.
For further details, please visit our multicurrency eCommerce page.
Advansys – Suppliers Of International Commerce And Marketing Solutions
Just as it is in every aspect of business, carefully researching the advantages and disadvantages of a global retail solution is essential to making your business a success, both overseas and at home. Your marketing campaigns must be optimised to each specific location, and to bring in the greatest amount of relevant customers to make that specific area a success.
The major problem with an ineffective multilingual system is that your chosen keywords for SEO and PPC purposes may change completely once they have been translated – this can be particularly true for specific brand names. Ensuring that you remain aware of specific local differences, and that you alter your marketing campaigns to reflect the local differences.
As a world leader in online retail and advertising, we are extremely proud to offer complete global eCommerce platforms, which boast both multilingual and multicurrency capabilities, along with a full range of marketing modules and techniques to draw in as much traffic as possible, from an international audience, as soon as your website grows live.
Every supplier of an online retail website needs to keep their attention focused on the international marketplace along with the domestic one. Understanding the trends of other countries can help to understand the developing trends on the home front, as it were. Unlike any other retail avenue, the internet is truly a global concern – at Advansys, we strive to create an eCommerce platform to fully suit the developing marketplace.
Contact us today to begin your global eCommerce solution, and work with Advansys, an experienced provider of retail platforms and marketing strategies, to watch your business soar to new heights.
Reviews
What Our Customers Say
We have been working with Advansys for a number of years now. Recently, we asked them to implement an integration for an automatic e-signature process (in order to streamline our operations). Advansys stepped up to the Challenge, with the team communicating with ourselves and the e-signature provider, in order to deliver a great integration. They also supported us post-go-live to ensure everything was stable.
Reach Centrum Ltd
My Website of almost 20 years crashed and all was lost. The world was at an end for Easy Care Systems, BUT….. Advansys to my rescue. Awesome, Brilliant, Fantastic. I could not rate Advansys high enough and I wish there were more stars to rate the company and the team. From scratch to over 500 products with custom coding and constant emails and phone calls from me they pulled it out of the bag. Thank you to the brilliant team that worked so hard on the NEW and improved Easy Care Systems website. "ADVANSYS I thank you"
Easycare Systems Ltd
We have had our website with Advansys for a few years now, it was a breath of freshair working with the team and updating our tired website. Recently we have wanted to add some extra modules. It was good to be able to speak with the to explain what we wanted and to work with them again.
Trident Engineering Ltd
Writing reviews is something I'm not known for, but in the case of Advansys, it has to be said that after years of experience dealing with companies that fail to deliver the right services, Advansys just nail it. Looking to develop and progress our business further, we tasked Advansys to design & build an extremely complex website. The team listened to our needs, gave good constructive feedback, and delivered what can only be described as the most well designed and slick website our company has ever seen. We look forward to working long-term with Advansys, and have already begun planning the next phase of development for our business.
Forth Windows Ltd
Really helpful team who explain everything clearly and concisely and are always available to assist with issues as and when they arise.
Ledbury Town Council