Google Analytics Training For Businesses
Here at Advansys, we offer Google Analytics Training courses to help businesses to gain a more detailed insight into how they're performing, helping to create better data-driven decisions.
Google Analytics Training is essential if you want to help other brands to understand how customers interact with their website. Google Analytics can provide insights into which pages are most popular, how long visitors stay on each page, and which links they click on. This information can be used to improve the website design and user experience.

Our experienced Web Analytics team here at Advansys can teach you how to track, interpret and plan actionable steps for your Google Analytics.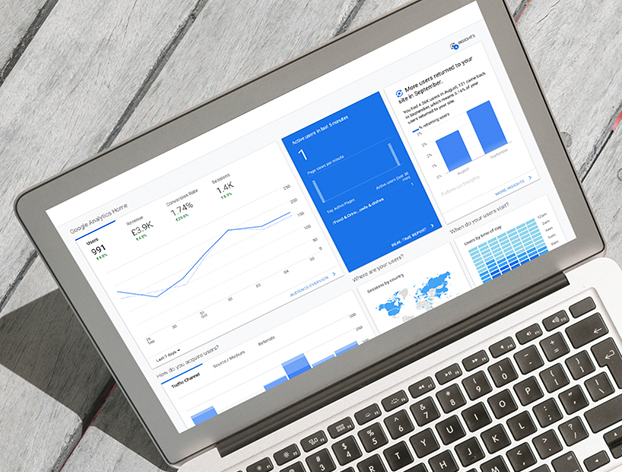 Achieve Your Business Goals With Google Analytics Training
Put simply, Web Analytics allow us to track and measure our progress towards achieving the goals of any successful digital campaign. They offer the necessary data for reports that show digital growth and therefore, the areas that can be improved upon. By training in web analytics, anyone with an interest in data can learn to interpret them and make the required changes.
There is a vast array of tools available for doing so, with the most-used tracking platform being Google Analytics; a free tool that gives webmasters access to user behaviour data. While Google Analytics has a relatively intuitive interface for top-level analysis, many businesses don't realise the depth of data that's available when you start to dig into more reports and create your own custom ones.
As a web marketing agency, we are committed to making data-driven decisions and therefore, we are well-placed to share our knowledge with you.
Our Google Analytics Course Overview
Our courses are led by experts with a proven track record of Google Analytics success. To keep things informal and intimate – allowing questions and conversation to flow – we only ever book a small number of delegates onto each course. We believe this allows our course leaders to approach the training in a more consultative manner.
By attending our Google Analytics courses, you'll leave with a clear set of actions to apply to your own business. You'll also have advanced knowledge of key features, such as:
Analytics metrics – attribution models, bounce rates, conversions and goal completions.
User behaviour data.
Advanced analysis of user data.
Managing and configuring your account to better suit your business.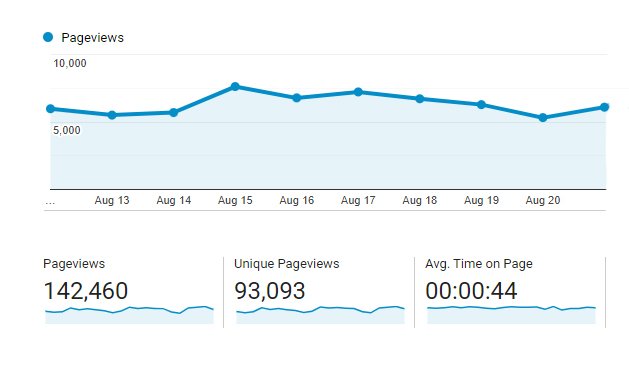 Book Your Web Analytics Course With Us Today!
We know Google Analytics is complex, but it is a necessary evil. Let our trainers educate you on exactly what you need to know: the key insights. Whether you are a beginner or an expert our experts will create a course just for you. The key is that the training course will be based around your business, website and marketing goals. Our training courses can either be carried out online or at our Offices in Wokingham, Berkshire. If you have a larger team we can come to your Offices, in the following areas, Reading, Swindon, Bracknell, Basingstoke, Theale, Marlow. Talk to one of our Trainers to find out more
Reviews
What Our Customers Say
What a wonderful training session with Advansys, I am a teacher looking at ways we can showcase our department. The Advansys team were wonderful in helping me understand how social media works for businesses, and how we can get our message across to current students, parents as well as prospective students and parents. I have learnt so much. Thanks again to Advansys.
The Holt School
Wanted to say a big thank you to Di Forster for sharing her wisdom in the social media master class. It was so helpful and I cant wait to implement what I had learned!
Filip Zimnoch
Just had the pleasure of meeting with Di Forster from Advansys. I turned up for their free Instagram Masterclass course, thinking it was what I needed. However, Di recognised in the first 10mins that the real value they could offer me was not an Instagram Class but more of a fully rounded critique of my digital presence and marketing strategy. An invaluable meeting where Di's expertise not only showed me where I needed to go but gave me a road map to follow so I didn't get lost or overwhelmed. Thank you advansys and especially Di Forster for recognising my needs and instantly changing tack to give me what I really needed.
BlueQube
Really reliable company. We use Advansys for our website and we are really pleased with their work. I personally have worked with Javed Di and the team as I have had an Instagram and YouTube training course. Di hosted these courses and done a fantastic job with keeping them engaging and knowledgeable! Absolutely fantastic company to work for and very friendly staff.
J Warner
A huge thank you to Di, and the team for our social media training day. We were given such a warm welcome for the day, and even with the vast differences in experiences with social media, the team catered for everyone. We appreciated how much time had gone into ensuring the day was tailored to our needs, the research that had gone into our social media and website before hand, as well as the delicious snacks! We also highly valued the support from the two staff who guided us through using Instagram and TikTok specifically. Their insight and advice was really useful (and eye opening!) and we are looking forward to creating high quality content based on your advice.
The Holt School