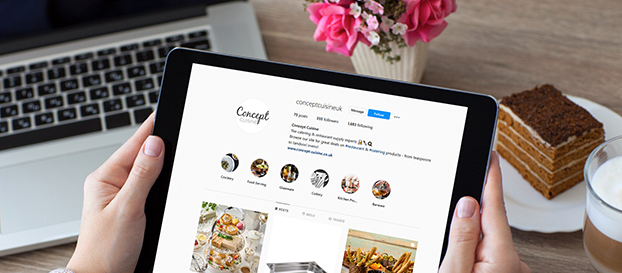 Improve your Social Media Presence in Reading with Instagram
At Advansys, we provide high-quality training sessions to improve your knowledge and confidence on Instagram for your business.
Instagram is forever growing, with businesses benefitting hugely from its increase in popularity.
There's no better time than now to get out your comfort zone and engage with your potential customers directly through:
Posting
Engaging
Direct Messaging
Whether you are just starting out, feeling overwhelmed or want to go to the next level we have the right training course for you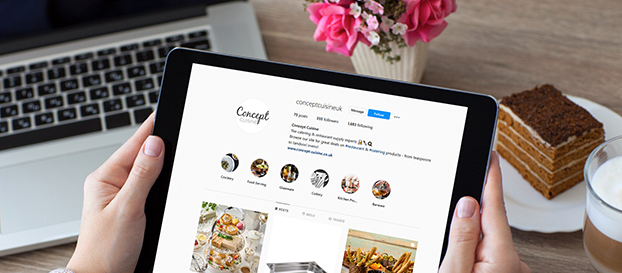 Increase your brand awareness
Our training course will take place in-house, perfect for Reading based businesses!

We cover a whole variety of topics:
Creating a 'winning' bio: The smallest of tweaks can make the biggest difference, our training course will go in depth on the importance of your Instagram Bio to ensure you get the best out of Instagram
How to create good stories and posts: We know that it can be time consuming, especially when running a business, to fit in good value, high quality content. However, fear not with our expert advice!
The importance of hashtags: Reach audiences you never thought you could with our specially designed Instagram hashtags training – perfect for generating more leads!
A bespoke 'zoom' in on your own profile: Our Instagram expert will go through with you 1-1 how you can improve your businesses' account, running through the key aspects to focus on, so you can manage your social media time wisely!
Reels & Videos: The future is video, so why not get the knowledge you need to create high quality content? We understand this is an extremely new way of generating content, so our expert will ensure to go through ex`actly how to do it, for your business!
Insights: Monitor your account with insights. Learn, use, and repurpose with the understanding of Instagram Insights!
These will set you up for success, allowing you to use your Instagram platform to its full potential.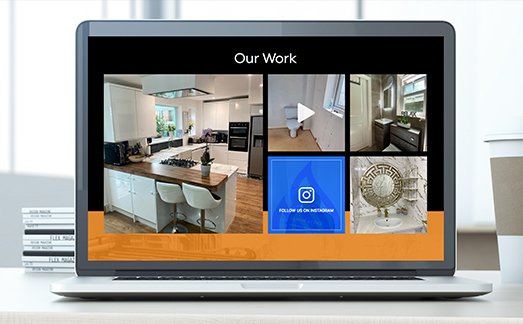 Did you know…
Our highly skilled team at Advansys can integrate your Instagram account on your website, allowing new potential customers to browse your Instagram and website with ease.
We have a plethora of experience in Bespoke Website Solutions and Digital Marketing, so why not link the two for the best results?
Contact our team today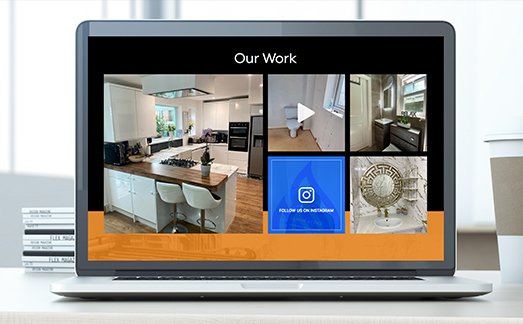 Why do I need Instagram for my Business?
Instagram is growing bigger and bigger every year, with more and more businesses utilising the platform to their needs. In this day and age, Instagram is a must to grow your business!
If you're considering reaching new audiences, or promoting your key services or products, Instagram is the best solution.
Our Digital Team at Advansys have all the experience required to help you reach your goals. With over 20 years in business, who better to train you than us?
Sign me up!
Our Instagram Training Courses can either be online (via Zoom or Teams) at our Offices in Wokingham, Reading. In addition, we can also carry out the training course at your Offices with the whole of your marketing team. The key is that each training session is tailored for you or your Businesses, for example we will show you best practices for your Instagram profile. The areas we cover are in and around the Reading area. Please speak to one of our Trainers who will be happy to help
Reviews
What Our Customers Say
Really reliable company. We use Advansys for our website and we are really pleased with their work. I personally have worked with Javed Di and the team as I have had an Instagram and YouTube training course. Di hosted these courses and done a fantastic job with keeping them engaging and knowledgeable! Absolutely fantastic company to work for and very friendly staff.
J Warner
A huge thank you to Di, and the team for our social media training day. We were given such a warm welcome for the day, and even with the vast differences in experiences with social media, the team catered for everyone. We appreciated how much time had gone into ensuring the day was tailored to our needs, the research that had gone into our social media and website before hand, as well as the delicious snacks! We also highly valued the support from the two staff who guided us through using Instagram and TikTok specifically. Their insight and advice was really useful (and eye opening!) and we are looking forward to creating high quality content based on your advice.
The Holt School
Wanted to say a big thank you to Di Forster for sharing her wisdom in the social media master class. It was so helpful and I cant wait to implement what I had learned!
Filip Zimnoch
What a wonderful training session with Advansys, I am a teacher looking at ways we can showcase our department. The Advansys team were wonderful in helping me understand how social media works for businesses, and how we can get our message across to current students, parents as well as prospective students and parents. I have learnt so much. Thanks again to Advansys.
The Holt School
Just had the pleasure of meeting with Di Forster from Advansys. I turned up for their free Instagram Masterclass course, thinking it was what I needed. However, Di recognised in the first 10mins that the real value they could offer me was not an Instagram Class but more of a fully rounded critique of my digital presence and marketing strategy. An invaluable meeting where Di's expertise not only showed me where I needed to go but gave me a road map to follow so I didn't get lost or overwhelmed. Thank you advansys and especially Di Forster for recognising my needs and instantly changing tack to give me what I really needed.
BlueQube