Your Website is the Most Important Sales Tool
A fantastic way for small or start-up businesses to get noticed online is through a single-page website. They are known as 'brand online presence' because that is exactly what they do – they tell the story of the business brand and provide quick, to-the-point information that browsers are looking for.
In an extremely competitive online world where competition is growing all the time, it is simply vital for every business to have a presence on the Internet – even if they do not sell anything online. The web is the first thing most people use to find information and if they find an easy-to-read website that gives them all the information they're looking for.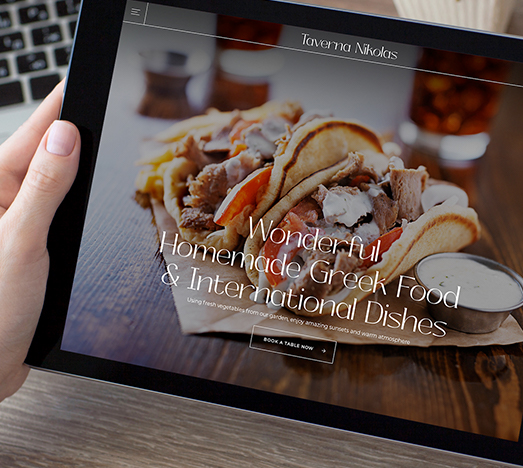 Increase your Online Enquiries
Here at Advansys, we have worked with hundreds of small and start-up firms to brand their online presence. If your business is interested in establishing a presence online – regardless of whether you're launching a new product or service, gearing up your start-up, promoting an event or just require a temporary website, a single-page website may be ideal for you.
Some great reasons why you should strongly consider a one-page website include:
They are designed with conversions in mind; they are simple and effective as they are created to perform one function. This allows you to create a persuasive call-to-action which may have otherwise seemed difficult to do on every page of a traditional multi-page website. The CTA on a single-page will sound compelling and engaging – feeling natural to the user.


They tell a compelling story. The best stories have a beginning, middle and end that the reader can travel between seamlessly. A website with brand online presence in mind allows you to tell your story in a controlled, linear fashion, guiding users through a narrative that unfolds compellingly.


They are inexpensive and time efficient. Single-page websites do not take a long time to create and therefore they will not be expensive to run. Time will be saved by not having to create and manage multiple pages, so costs are kept to an absolute minimum – a great return on investment for start-ups or budget-conscious brands.


They are simple, welcoming and shareable. Thanks to the simple structure of a one-page website, any barriers users might face will be removed (they won't have to face different navigation options or call-to-actions, etc). As a result, the website will feel more welcoming to people – and a friendly website is more likely to be shared by those who are impressed by your messaging.


They are made for browsing on all devices. As they're designed to offer quick and simple information, single-page websites are perfect to browse on all devices – with no additional pages to load, they'll be responsive and easy-to-read. Worth considering as most Internet browsing is done on mobile devices these days, so it's a crucial ability to have for any website.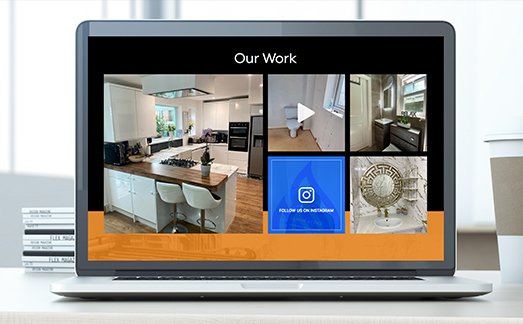 Real Time Integration into Instagram
Regardless of what you're trying to achieve online, the dedicated team here at Advansys can work with you to create your ideal one-page website. Our vast experience in the eCommerce industry has seen us create, manage and promote websites and services for all manner of industry types and sizes.
Our portfolio and success stories pages stand as a testament to this, with all our brand online presence websites consisting of live Instagram feeds.
Call us now
Why do I need a Website?
To showcase your skills and services.

Clear call-to-actions and customer contact form that encourage the browser to get in contact.
Mobile responsive design – a website that works on all devices.
All imagery related to business activities – demonstrating experience and professionalism.
Site Mapsubmitted to search engines – speeding up page ranking process.
SEO Friendly – increases search engine visibility.
SSL Certificate – ensures the website is secure.
So why not consider getting in touch with our team today to learn more about brand online?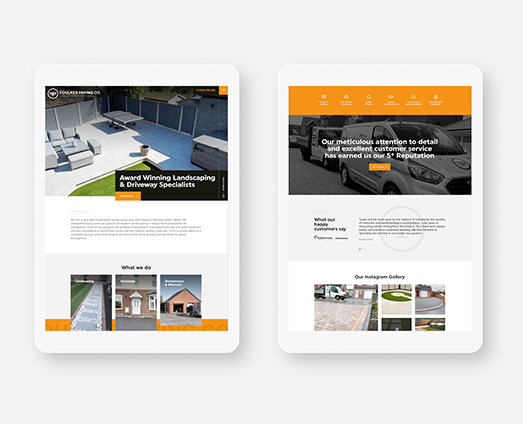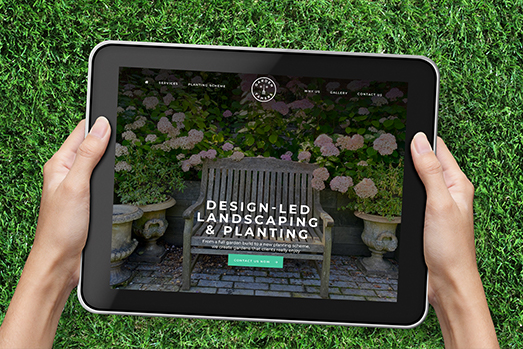 Websites For Small Businesses
Our one-page websites are perfect for smaller businesses, they allow you to target your specific audience through local SEO, and rank above your competitors. Your website is the most important sales tool you have, we can help you advertise your business online, even if you have little content.
One-page websites are easy to maintain, design, and build creating a flawless use for small businesses. Why not boost your local SEO ranking today?
Contact our team today
Got a Question? Let's see if we can answer it below:
Constant posting and updates, a easy to access high-quality website, relevant content.
Online brand presence is so important and can create strong brand awareness, which is a great foundation to have. – The perfect place to start is with a website as this is the foundation of your online brand presence!
The internet is rapidly growing, for you to drive traffic to your business it's essential to take it online.
Visual match, relevant content and clear Call to Actions.
You can update information instantly whether its through blogs, social medias, emails, texts…
Instagram integration is a great way to create cross advertisements from your website and social media, more integration means there is a higher chance of user interactions.
Increases market reach, user engagement, builds brand reputation, better revenues.
Online brand presence is your brands visibility on the internet and is often more complicated than it seems.
Anything with a sort of social media or online relation to it: website, a blog, a profile, Instagram…
Reviews
What Our Customers Say
Writing reviews is something I'm not known for, but in the case of Advansys, it has to be said that after years of experience dealing with companies that fail to deliver the right services, Advansys just nail it. Looking to develop and progress our business further, we tasked Advansys to design & build an extremely complex website. The team listened to our needs, gave good constructive feedback, and delivered what can only be described as the most well designed and slick website our company has ever seen. We look forward to working long-term with Advansys, and have already begun planning the next phase of development for our business.
Forth Windows Ltd
Really helpful team who explain everything clearly and concisely and are always available to assist with issues as and when they arise.
Ledbury Town Council
We have had our website with Advansys for a few years now, it was a breath of freshair working with the team and updating our tired website. Recently we have wanted to add some extra modules. It was good to be able to speak with the to explain what we wanted and to work with them again.
Trident Engineering Ltd
My Website of almost 20 years crashed and all was lost. The world was at an end for Easy Care Systems, BUT….. Advansys to my rescue. Awesome, Brilliant, Fantastic. I could not rate Advansys high enough and I wish there were more stars to rate the company and the team. From scratch to over 500 products with custom coding and constant emails and phone calls from me they pulled it out of the bag. Thank you to the brilliant team that worked so hard on the NEW and improved Easy Care Systems website. "ADVANSYS I thank you"
Easycare Systems Ltd
We have been working with Advansys for a number of years now. Recently, we asked them to implement an integration for an automatic e-signature process (in order to streamline our operations). Advansys stepped up to the Challenge, with the team communicating with ourselves and the e-signature provider, in order to deliver a great integration. They also supported us post-go-live to ensure everything was stable.
Reach Centrum Ltd