Feeling Overwhelmed with Social Media
Social media marketing is the process of using online platforms like Instagram, YouTube and TikTok to promote a product or service. It's an effective way to reach out to potential customers and create a dialogue about your brand.
However, social media marketing requires more than just setting up a profile and posting occasional updates. To be truly successful, you need to create engaging content, build a following of interested users, and interact with potential customers on a regular basis.
That's where we come in.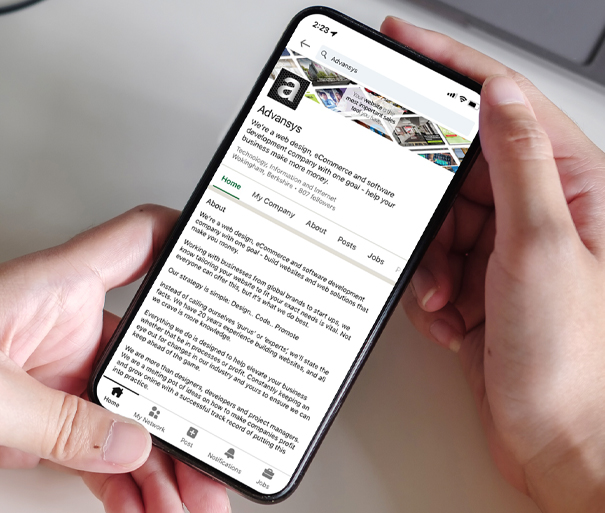 Social Media Marketing for Businesses
There are dozens of methods, strategies and techniques which are used to generate publicity through your social media presence. One of the first things to consider, as with every public-facing aspect of your business, is your business's brand identity. Ensuring that you keep this tone synchronised across your entire company is essential for building trust with your customers and keeping their experience consistent.
Your target market is a major reflection of your social media, and they should be kept in mind throughout every social decision that you make – optimising your online social media presence creates the best possible experience for your customers and creating points of interaction that they will find simple, friendly and enjoyable to engage with. We offer trained, professional social media marketers who can create you a solid foundation for your brand. 
Our Social Media Advertising Services
At Advansys, we offer a wide range of social media advisory and management services to help your business grow into the profitable online presence. Each one of our services can have a knock-on effect across your business, brand awareness, increased search engine optimisation and a more loyal and interested customer base.
We can help your brand to improve its:
Instagram Marketing. Ideal to increase your brand's exposure, the growth of Instagram is all thanks to its intuitive mobile user experience and engaged communities. With help from our social media marketers, your brand can extend its reach and visibility of its visual content.


YouTube Marketing. The largest video platform on the web, marketing on YouTube also exposes your brand to the second largest search engine (after Google) and one of the largest social media sites on the web. With the help of our expert team of social media videographers, you can create highly professional video content for your brand, driving clicks to your content and creating an appealing persona.


TikTok Marketing. The fastest-growing social media site form early 2020, TikTok is the leading short-form video platform where authenticity is celebrated and trends are created. This makes it the perfect place for brands of all sizes and industries to be seen, grow, foster connections and achieve big results. Our social media and team can help you to establish a presence on TikTok that will stand you the best chance of boosting your engagement rate and drawing awareness to your brand.


LinkedIn Marketing. Home to half-a-billion professionals, LinkedIn is the foremost social media for B2B firms. Our social media experts are well-versed in marketing on LinkedIn and can use their knowhow to generate leads and nurture them – turning connections into contracts.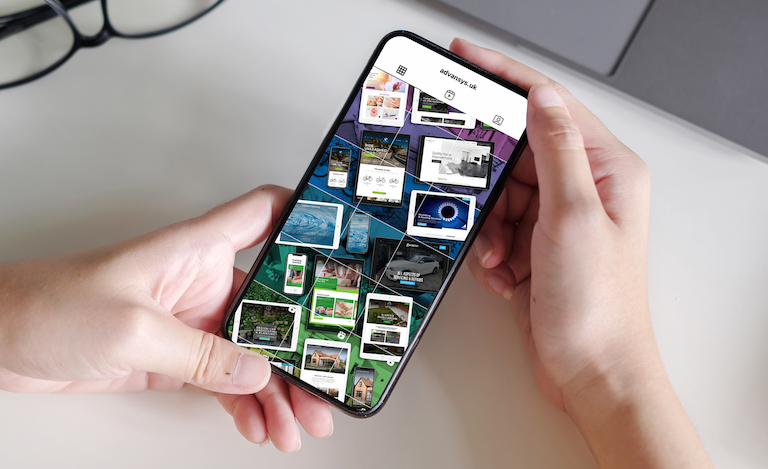 I'm Interested In Marketing on Social Media – Where Can I Learn More?
Here at Advansys, we specialise in consulting with a wide range of businesses, of all sizes and from all industries, on the very best techniques and strategies for their social media marketing efforts. Each one of our techniques has been proven to provide long-lasting advantages across your entire business.
If you're interested in learning more about how we can help your business to create and grow its presence on social media, please feel free to get in touch!
Contact our team today
Reviews
What Our Customers Say
My Website of almost 20 years crashed and all was lost. The world was at an end for Easy Care Systems, BUT….. Advansys to my rescue. Awesome, Brilliant, Fantastic. I could not rate Advansys high enough and I wish there were more stars to rate the company and the team. From scratch to over 500 products with custom coding and constant emails and phone calls from me they pulled it out of the bag. Thank you to the brilliant team that worked so hard on the NEW and improved Easy Care Systems website. "ADVANSYS I thank you"
Easycare Systems Ltd
Really helpful team who explain everything clearly and concisely and are always available to assist with issues as and when they arise.
Ledbury Town Council
We have been working with Advansys for a number of years now. Recently, we asked them to implement an integration for an automatic e-signature process (in order to streamline our operations). Advansys stepped up to the Challenge, with the team communicating with ourselves and the e-signature provider, in order to deliver a great integration. They also supported us post-go-live to ensure everything was stable.
Reach Centrum Ltd
We have had our website with Advansys for a few years now, it was a breath of freshair working with the team and updating our tired website. Recently we have wanted to add some extra modules. It was good to be able to speak with the to explain what we wanted and to work with them again.
Trident Engineering Ltd
Writing reviews is something I'm not known for, but in the case of Advansys, it has to be said that after years of experience dealing with companies that fail to deliver the right services, Advansys just nail it. Looking to develop and progress our business further, we tasked Advansys to design & build an extremely complex website. The team listened to our needs, gave good constructive feedback, and delivered what can only be described as the most well designed and slick website our company has ever seen. We look forward to working long-term with Advansys, and have already begun planning the next phase of development for our business.
Forth Windows Ltd