Social Media Training For Businesses & Individuals
Here at Advansys, we can provide your business with all the knowledge it needs to create engaging social media campaigns. Our social media training courses can improve your standing in the online marketplace – getting your messages out there, creating/growing your brand, generating leads and eventually, capturing sales.
There is no denying that social media has transformed marketing – it provides an extremely engaging way for you to communicate with your customers for a relatively small outlay. So, whether you're just starting out on your social media marketing journey or are looking to add to your knowledge, we can deliver all the practical skills and actionable advice to make your campaigns a success.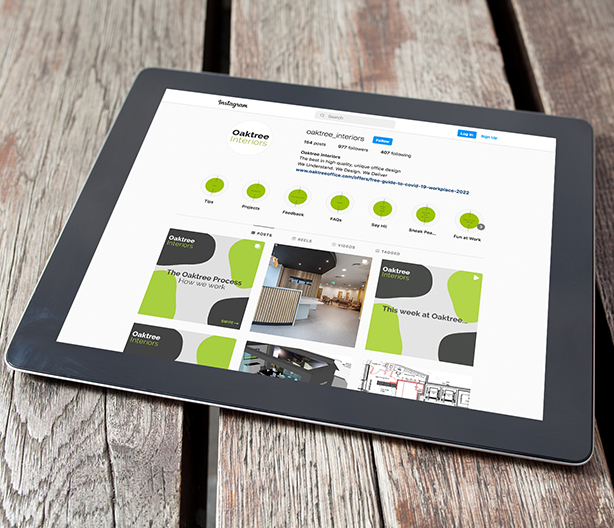 Social Media Training Courses
Social media is now an integral part of modern life. We use it to stay in touch with friends and family, share news and experiences, and connect with like-minded people. As such, it naturally has become a powerful tool for businesses to communicate their messages too.
Social media can be used to build brand awareness, generate leads, and drive sales. However, it's important to understand how to use social media effectively. That's where social media training comes in – it can teach you how to create and implement a strategy that meets your business goals. It can also help you to understand the latest changes and trends in the world of social media, and how to use them to your advantage.
Put simply, training in social media is an essential investment for any business that wants to stay competitive in today's market – in fact, with its constant growth, we'd go as
Our Social Media Courses At A Glance
Our social media training courses are led by experienced practitioners, covering all aspects of social media from organic to paid advertising across all the major platforms. Courses can be delivered at our HQ in Wokingham, Berkshire, online or privately at any global location of your choice.
We can deliver training for any or all of the following platforms:
Instagram Training. Ideal to increase your brand's exposure, the growth of Instagram is all thanks to its intuitive mobile user experience and engaged communities. With help from our social media marketers, your brand can extend its reach and visibility of its visual content.


YouTube Training. The largest video platform on the web, marketing on YouTube also exposes your brand to the second largest search engine (after Google) and one of the largest social media sites on the web. With the help of our social media trainers, you can create highly professional video content for your brand, driving clicks to your content and creating an appealing persona.


LinkedIn Training. Home to half-a-billion professionals, LinkedIn is the foremost social media for B2B firms. Our social media experts are well-versed in marketing on LinkedIn and can use their knowhow to generate leads and nurture them – turning connections into contracts.


Google Business Profiles. By creating and verifying a Google Business listing, you can control what information people see when they search for you on Google. You can also use the tool to post updates about your business, such as special offers or events. In addition, customers can leave reviews of your business on Google My Business, which can help to improve your reputation and attract new customers. It is an extremely valuable tool that can help you to reach a wider audience and build a stronger online presence – and we can provide you with the keys to unlock its potential.
If you're interested in learning more about social media training – including further information on how your business can take advantage of any of the platforms mentioned here specifically, why not get in touch with us today?
Improve Your Social Media Output With Advansys
Our social media team specialises in consulting with a wide range of businesses, of all sizes and from all industries, on the very best techniques and strategies for their social media marketing efforts. Each one of our techniques has been proven to provide long-lasting advantages across your entire business.
For more information on our specialist social media consulting services, please feel free to give us a call on 0118 380 0201 or send an e-mail to sales@advansys.com. Our experienced team are here to answer any questions that you might have.