Become a Tik Tok Expert!
Tik Tok is one of the newest social media platforms to take off, and it's only becoming more popular in the business world.
Our team at Advansys provide you with the best training to give you all the knowledge you need to become a Tik Tok expert!
Whether you already have an account or are just starting out – we have all the answers you need to become more confident at using Tik Tok for your business!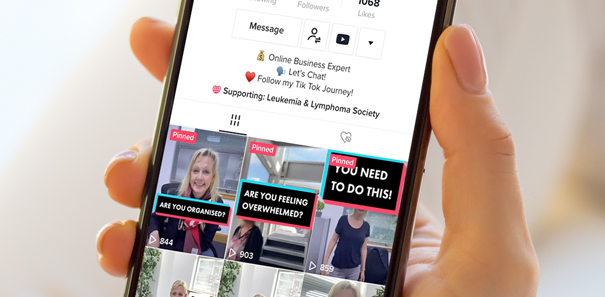 Reach new audiences…
Our training course is a great way to find out everything you need to know, on a 1-1 basis with the training team here at Advansys.
We will cover:
How to create a 'killer' Tik Tok Profile: Your profile will showcase you and your business' personality – it is crucial you get this right. That's why our team are here to give you the training you need to covert your visitors into followers!
Creating a Video: We understand how the concept of video creation can be scary, however with our team of experts supporting and training you, you'll find our top tips and tricks will be the answer you need to become an expert.
How to create posts that work: Getting seen on Tik Tok can lead to your account receiving 1000s of views. That's why we train you to create content to reach the right people and get you on the 'For You Page'. Generate more leads with high-quality, good value content!
Boosting your profile with Hashtags: Discovering new audiences and appearing above your competitors can be helped by using the correct hashtags. We will go into all the detail needed to explain which type of hashtags to use, and how to research them!
A Bespoke 'Zoom' in on your profile: If you already have a Tik Tok account for your business, our team will go through the profile with you 1-1 to ensure you get the best out of the training session to increase your brand awareness.
Engagement & Growing your account: Keeping up-to-date with engagement is a crucial part to increasing followers on Tik Tok, this is why we will provide you with the best techniques for engaging with your audience!
Utilising other social media: Tik Tok videos are reposted and shared all over social media, and our team will go through why this happens and how you can do it to benefit your business!
Why do I need Tik Tok for my Business?
Tik Tok is where to be if you want to get reach, fast! With the right content, your account could be seen by many different audiences. This can have a great impact on your business growth and help generate new ideas and relationships between you and your target audience.
If you're considering creating a Tik Tok account, or wanting to utilise all Tik Tok has to offer, we can help you!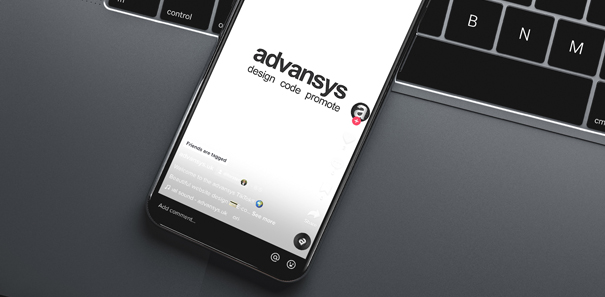 Make me an expert!
Tik Tok Training can take place online (via Zoom or Microsoft Teams), or if you are local to our offices in Wokingham, why not come in for face-to-face training? We can also travel to you!
The areas we cover are Reading, Theale, Newbury, Bracknell, Winnersh and more. Speak to our Social Media Training team today to discuss what's best for you!
Contact us today!
Reviews
What Our Customers Say
Really reliable company. We use Advansys for our website and we are really pleased with their work. I personally have worked with Javed Di and the team as I have had an Instagram and YouTube training course. Di hosted these courses and done a fantastic job with keeping them engaging and knowledgeable! Absolutely fantastic company to work for and very friendly staff.
J Warner
What a wonderful training session with Advansys, I am a teacher looking at ways we can showcase our department. The Advansys team were wonderful in helping me understand how social media works for businesses, and how we can get our message across to current students, parents as well as prospective students and parents. I have learnt so much. Thanks again to Advansys.
The Holt School
Just had the pleasure of meeting with Di Forster from Advansys. I turned up for their free Instagram Masterclass course, thinking it was what I needed. However, Di recognised in the first 10mins that the real value they could offer me was not an Instagram Class but more of a fully rounded critique of my digital presence and marketing strategy. An invaluable meeting where Di's expertise not only showed me where I needed to go but gave me a road map to follow so I didn't get lost or overwhelmed. Thank you advansys and especially Di Forster for recognising my needs and instantly changing tack to give me what I really needed.
BlueQube
Wanted to say a big thank you to Di Forster for sharing her wisdom in the social media master class. It was so helpful and I cant wait to implement what I had learned!
Filip Zimnoch
A huge thank you to Di, and the team for our social media training day. We were given such a warm welcome for the day, and even with the vast differences in experiences with social media, the team catered for everyone. We appreciated how much time had gone into ensuring the day was tailored to our needs, the research that had gone into our social media and website before hand, as well as the delicious snacks! We also highly valued the support from the two staff who guided us through using Instagram and TikTok specifically. Their insight and advice was really useful (and eye opening!) and we are looking forward to creating high quality content based on your advice.
The Holt School