At Advansys we have over 15 years experience in the ecommerce and internet marketing industry, working with a mix of start up companies and multinational cooperates, we have built up a wealth of knowledge and experience in both fields.
Unlike many online marketing training providers our courses are based on industry experience and internet marketing techniques with proven results. Each course is regularly updated to include new trends and strategies to give delegates a well rounded qualification.
What Digital Marketing Courses Do Advansys Run?
At Advansys we pride ourselves on being a re-active training provider and therefore as new digital marketing tools enter the market place we endeavour to create and run as many training courses as required to meet your company's online marketing goals.
The Advansys Group are experts in all aspects of selling online, with over 10 years experience in the field, and our digital marketing specialists at SEO Junkies provide training on a consultative basis, tailored to your website and industry. Our course groups are small, to enable you to ask questions and discuss with our experts the finer details of applying your new found knowledge directly to your own ecommerce website.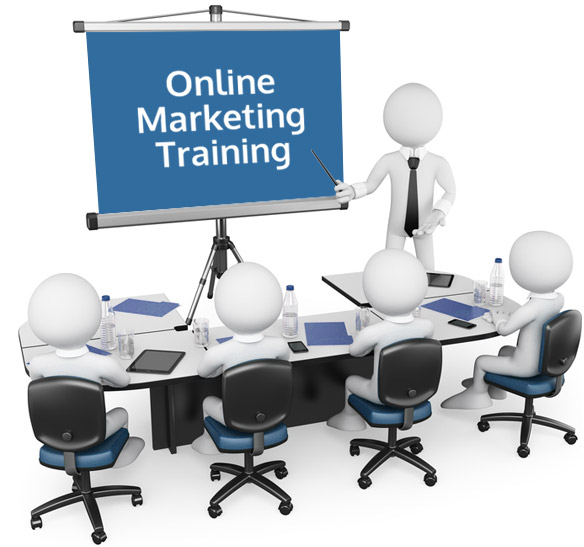 We currently have the following courses available:
We also offer bespoke digital marketing training, to enquire about this service please contact a member of our internet marketing training team now.
Where Are Advansys Digital Marketing Courses Held?
Based in Wokingham, Berkshire and in easy reach of the M4, Advansys eAcademy is a dedicated training facility designed to offer individuals the power to enhance their own businesses through learning.
Each of our digital marketing training rooms are fully equipped with state of the art training aids and technology to make your learning experience more enjoyable and effective. As many of our courses involve an around the table consultative approach, each training room accommodates this more relaxed style of learning.
Reviews
What Our Customers Say
Writing reviews is something I'm not known for, but in the case of Advansys, it has to be said that after years of experience dealing with companies that fail to deliver the right services, Advansys just nail it. Looking to develop and progress our business further, we tasked Advansys to design & build an extremely complex website. The team listened to our needs, gave good constructive feedback, and delivered what can only be described as the most well designed and slick website our company has ever seen. We look forward to working long-term with Advansys, and have already begun planning the next phase of development for our business.
Forth Windows Ltd
My Website of almost 20 years crashed and all was lost. The world was at an end for Easy Care Systems, BUT….. Advansys to my rescue. Awesome, Brilliant, Fantastic. I could not rate Advansys high enough and I wish there were more stars to rate the company and the team. From scratch to over 500 products with custom coding and constant emails and phone calls from me they pulled it out of the bag. Thank you to the brilliant team that worked so hard on the NEW and improved Easy Care Systems website. "ADVANSYS I thank you"
Easycare Systems Ltd
Really helpful team who explain everything clearly and concisely and are always available to assist with issues as and when they arise.
Ledbury Town Council
We have been working with Advansys for a number of years now. Recently, we asked them to implement an integration for an automatic e-signature process (in order to streamline our operations). Advansys stepped up to the Challenge, with the team communicating with ourselves and the e-signature provider, in order to deliver a great integration. They also supported us post-go-live to ensure everything was stable.
Reach Centrum Ltd
We have had our website with Advansys for a few years now, it was a breath of freshair working with the team and updating our tired website. Recently we have wanted to add some extra modules. It was good to be able to speak with the to explain what we wanted and to work with them again.
Trident Engineering Ltd