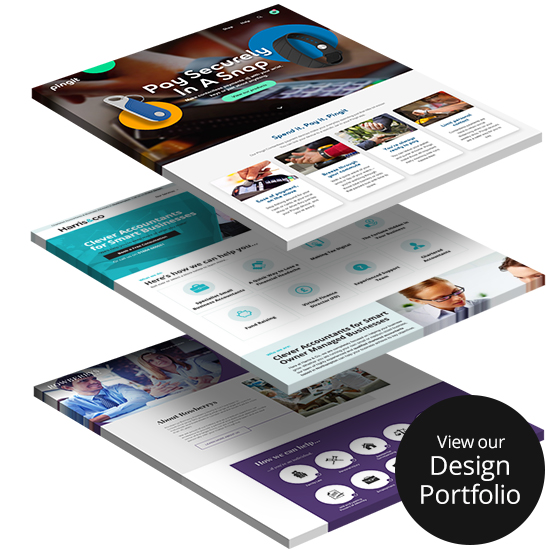 Here at Advansys, we have spent years gaining valuable experience in graphic design. Working with companies of all sizes and from all industries has given our team of dedicated specialists the deep understanding of all aspects of eCommerce that has enabled us to turn into the industry-leading Web Design Company that we are today.
Our website architecture take advantage of the very latest and innovative styles of design templates, and we specialise in the creation of wholly original and unique platforms which convey the message of a particular business. Our designs are instantly appealing to any target market and have been proven to increase a customer's awareness of a specific brand.
By creating sleek, stunning and easy-to-use websites, we ensure that your website conveys your brand's personality, whilst remaining a simple and enjoyable experience for your customers. Our graphic design solutions, whether that is a brochure site or a fully-developed eCommerce platform, are perfect for any kind of business.
Even if you're unsure exactly how you would like your website to look, our expert team of designers and developers can work with you to create the optimum layout and integrate the very best features. We know how important a clear and coherent brand is, across all platforms of marketing, and we have a history of helping businesses reinvent themselves to appeal to a changing audience or to adapt to new methods of interactivity.
With so many web designers and web development companies available I needed to be certain I was investing in the right one. Once I had spoken to my Account Manager who specialised in web design at Advansys I was instantly reassured that they would be able to efficiently help me build my online business. Furthermore, over the past 2 years their helpful manner and care for fine detail, has enabled my business to grow immensely. Needless to say, I would recommend without question the highly professional services of Advansys and their flexible solutions.
L Welden - Gamelifestyle
The Very Best Digital Website Design Company!
At Advansys, we have extensive experience when it comes to designing a wide range of websites, for every kind of company imaginable. As one of the most reliable online companies in the world, we have designed websites of all kinds; from Brochure, to Static to completely customised websites.
Brochure Website Designs – A Brochure Website is one of the most common designs of website available, particularly for customer-facing B2B businesses. This type of website is perfect for displaying content and media, but it does not allow products to be bought from the site itself. These styles of website are often best considered to be like an online catalogue, and are an increasingly effective alternative to the heavy catalogues that your business might be spending a great deal of its marketing budget on.
Static Website Designs – If you are on a tight budget, but your business demands a quick, short term website, we also have experience in designing and building static websites. This website is much simpler to create than any alternative designs. A Static Website is simply a series of standalone HTML pages. These pages are designed to the exact specifications of the business in question and are then uploaded. This design does not, however, include the Content Management System for which Advansys are well known. This means that the website cannot be updated, or even effectively maintained for extensive periods of time. This type of website is fairly unfriendly to search engine optimisation, which is necessary for effective online growth, and as such are only recommended as short-term solutions to long-term problems.
Completely Unique And Customised Development Services
Every bespoke design that we create and develop here at Advansys is done so to meet the needs of your business. We refuse to use standard design templates, which result in dull and unfriendly websites which are likely to require updating after only a short period of time.

We work alongside you and with your business' personality in mind. Advansys creates incredible, award-winning website blueprints which take full advantage of the most innovative web development techniques, including interface and user experience design, web accessibility, Web 2.0 HTML and much more.
The table below illustrates the core features of our professional design services.
Website Features
Contemporary website design


Web based administration (CMS) for easy update


Dynamic database driven website with static URL appearance


Real-time update via Internet Explorer anywhere in the world, 24 x 7


Self-service web based WYSIWYG administration tool (CMS)


Add, edit, delete unlimited number of pages, paragraphs and images


General contact form for enquiries


Quick callback form with CAPTCHA/security code to prevent spam


How heard - find out how your customer found you

toggle

Build in file & image upload facitlity within the CMS

toggle

Scrolling news headlines maintained easily via CMS

toggle

Search engine submission


Newsletter Sign up


Quick callback form with CAPTCHA/security code to prevent spam


Ability to upload documents onto the webiste (Word, PDFs)


Ability to create internal and external links


Google Analytics integration


Standard reports and statistics on hits to your website via CMS


12 months free web hosting


DNS hosting with MX record feeds if required


POP3/IMAP4 email with Anti-Virus and Anti-Spam


Web based mail facility to allow you to check your email remotely


Free domain name or transfer of existing domain name


Advansys – Design & Development Professionals!
Here at Advansys, we have proven our expertise as a web design company over the past few years. We are always on the lookout for the next innovations in the industry – we are proud to say that we aren't just website designers; we are website enthusiasts!
With that in mind, here are a few final reasons why you should choose Advansys to create your bespoke website and give your business the online presence that it requires!
We have a proven track record when it comes to creating high-performing, easy-to-use and stunning web site designs for a wide range of businesses.
Our website solutions are completely flexible and adaptable, and we can continue to adapt and improve your website as your business grows.
You receive a completely personal service through your very own Dedicated Account Manager.
We understand the importance of friendly and good, ol' fashioned customer service!
Our unbeatable services deliver amazing and professional results.
Our entire team is composed of web enthusiasts, not just website developers, and we take advantage of the most cutting-edge techniques in website development.
For more information, or to talk to our incredible web design specialists directly, you can call us on 0118 380 0201 or email us at sales@advansys.com. Alternatively, you can check out our blog, or our stunning customer testimonials to decide whether we are the right web design company for you!