Showcase High End Products
B2C eCommerce Solution
Mallard Jewellers, a retailer that sells new and pre-owned jewellery and watches, approached us seeking a way to offer their customers a multitude of ways to pay for items online.
Rolling out the highest level of online security (PCI DSS Level 1), we integrated their eCommerce website with eBay, Amazon and warehouse platforms to ensure quick, easy and safe purchasing. We also connected their site with EPOS (Electronic Point of Sale); software that records transactional information and generates detailed reports; streamlining the whole buying process while heightening security and trust at both ends of the transaction.
Work With Advansys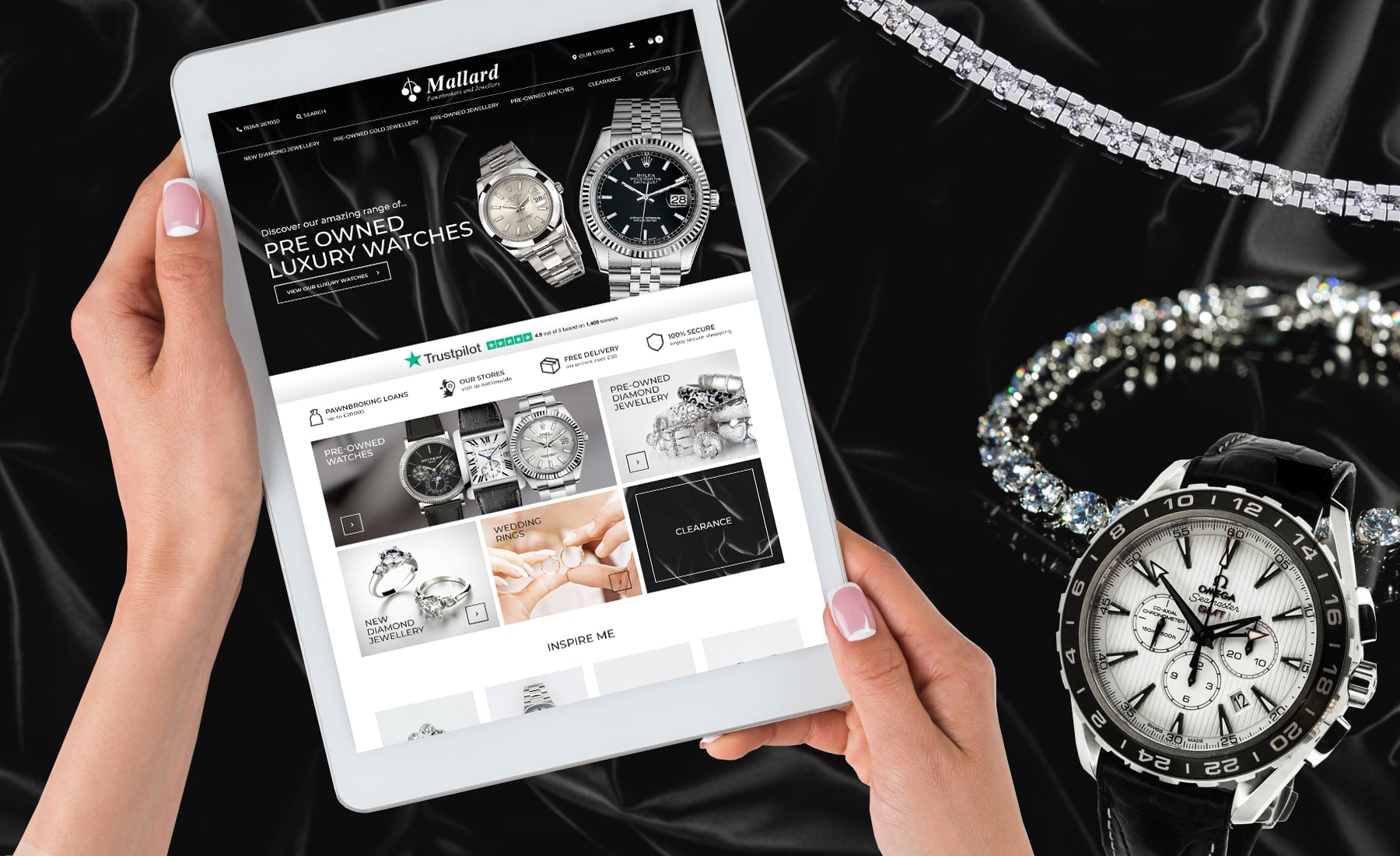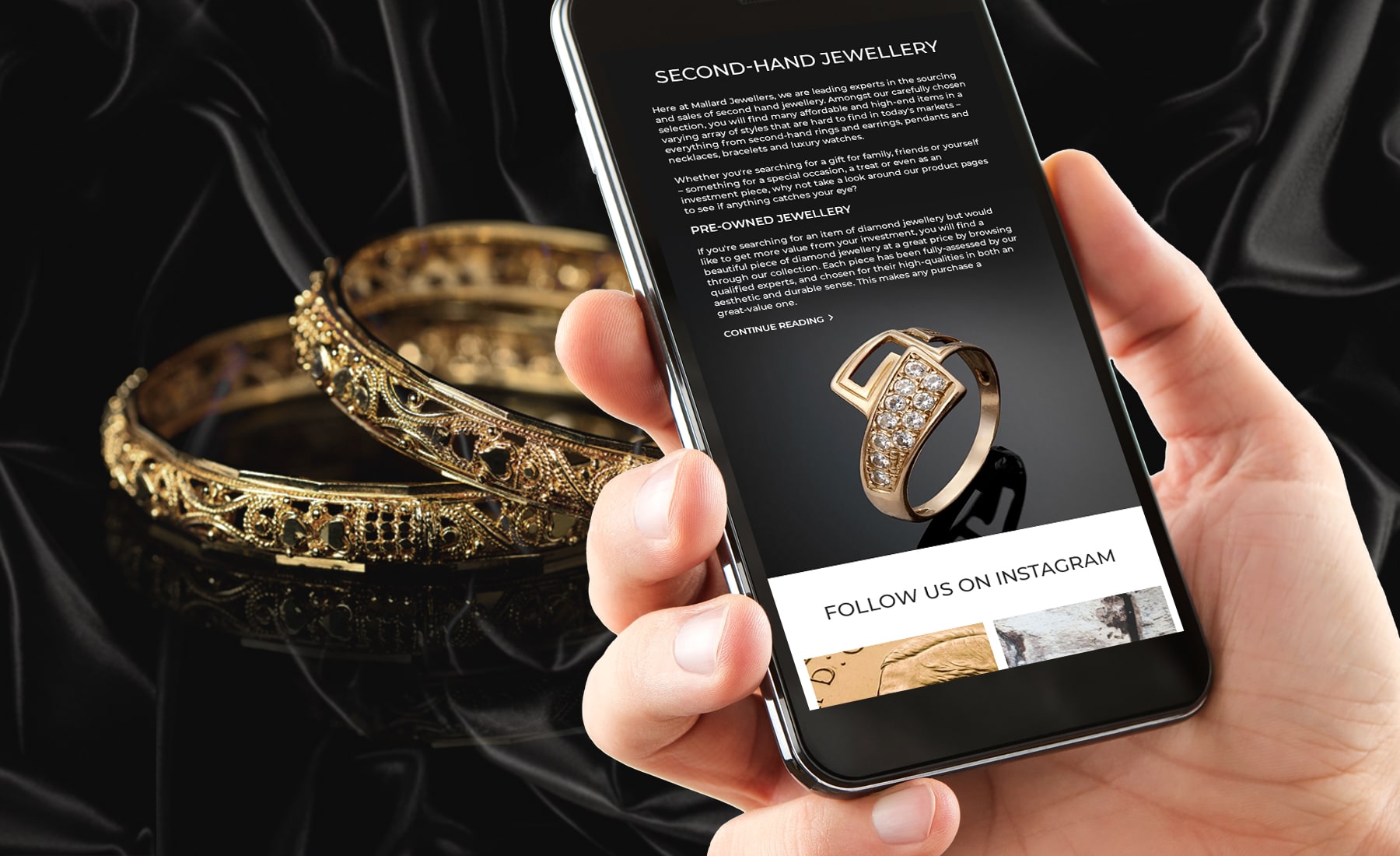 "Your website is the most important sales tool you have"
eCommerce Solution with Highest Level of Security (PCI DSS Level 1 Compliant) – to reduce the risk of fraud and to protect customers' confidential information.
Responsive design with easy mobile checkout - the website displays perfectly on all devices.
Homepage designed to showcase all product categories – to promote goods and increase sales.
Social media elements on homepage – to increase visibility and encourage sign-ups.
Interactive map added on homepage – to highlight store locations.
CMS access for clients – enables clients to manage orders and stock easily.
SEO optimised – to increase search engine visibility.
Site Map submitted to search engines – to speedup page ranking process.
Multiple payment methods – to provide more options for customers and increase conversion rate.
Design of testimonials – to instil confidence with customers.
Clear call-to-actions and customer enquiry form – to encourage the customer to get in contact.