Healthcare Logistics Website
Brochure Websites
Advansys designed and built a new website for FET Logistics, who provide healthcare logistics for high-value temperature-sensitive pharmaceuticals.
The principle goal of the website was showcasing their services in a user friendly manner.
Work With Advansys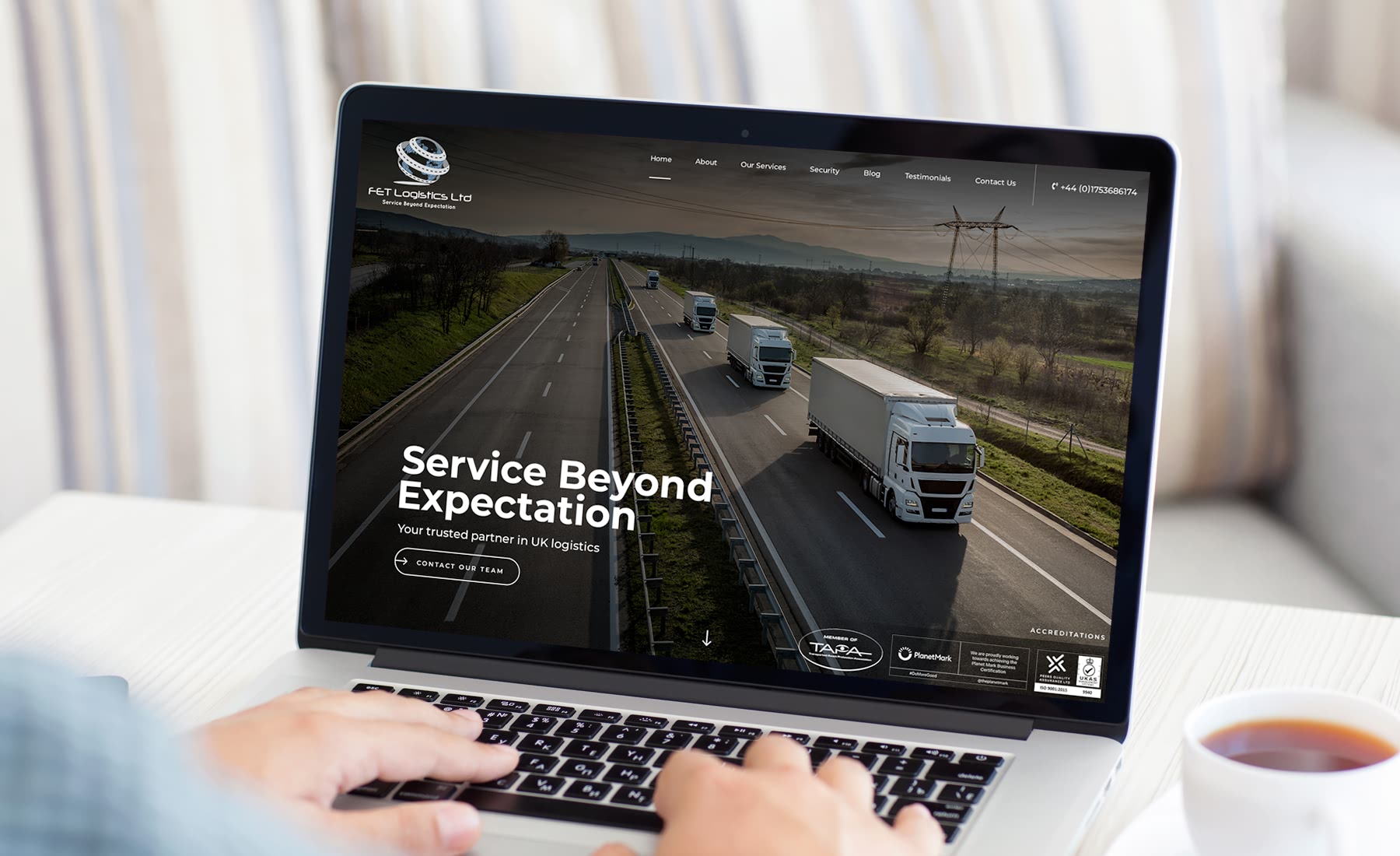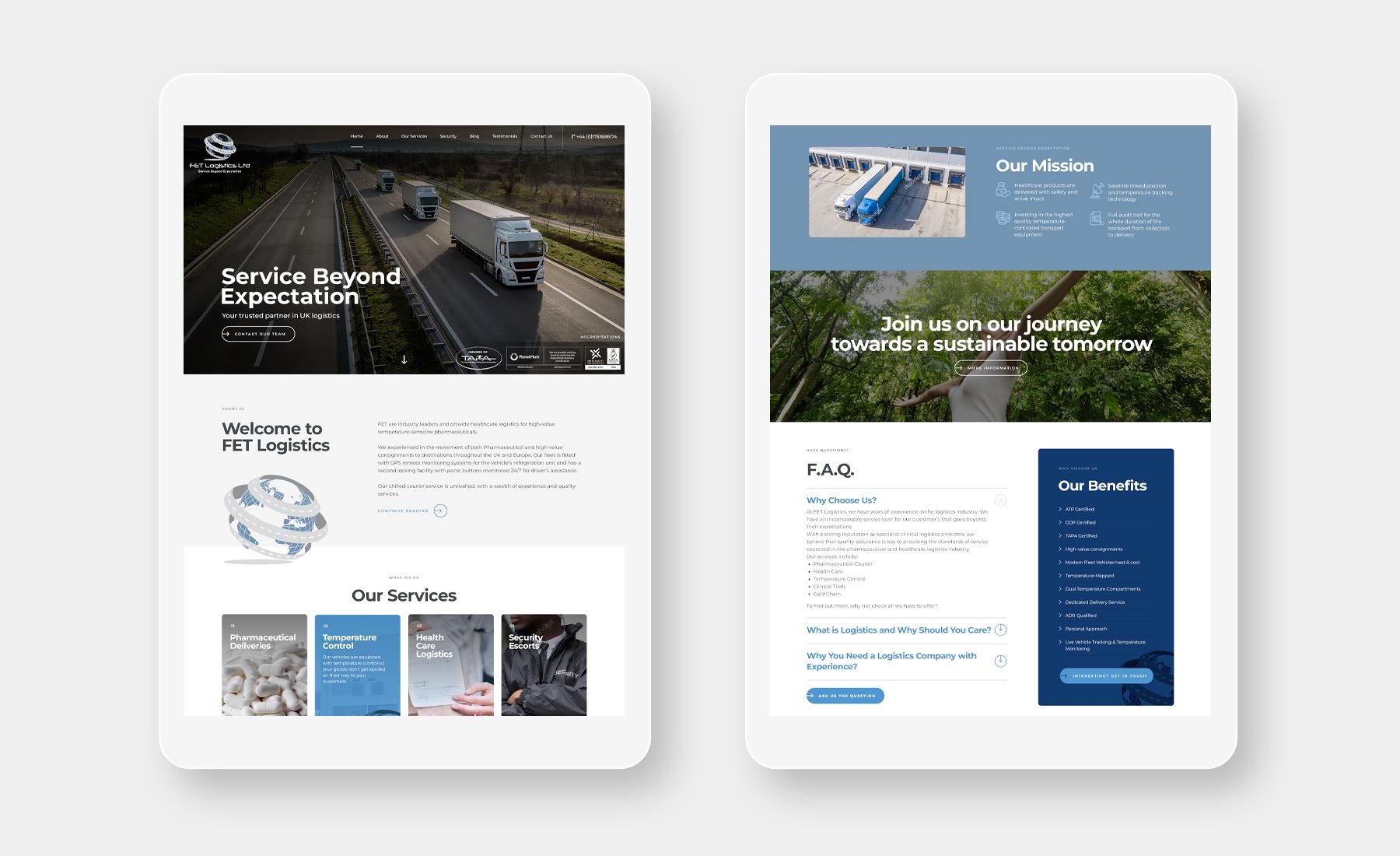 "Your website is the most important sales tool you have"
Some of the features we included in FET Logistics' new website design include:
Modern responsive style - colour scheme in line with FET Logistics' brand image.
Clear calls to action - increases chances of generating leads.
All Imaginary related to business activities, to enhance relevance.
A Contact Us form that makes it easy to get in contact
Sticky header with contact details - to make it easy to get in contact
SEO Friendly - to increase search engine visibility.
SSL Certificate - to ensure the website is secure.