Ability to order a Free Sample
B2C eCommerce Solution
We were approached to re-design a tired and uninspiring website into a high-end luxury catalogue for VIE interiors. We were tasked with placing a focus on including good quality imagery to showcase their high-end wallpapers and wall coverings.
We added many additional functions to enhance this request – such as a review module for customers to show their appreciation and a blog page – to help promote new wallpapers and deals.
Work With Advansys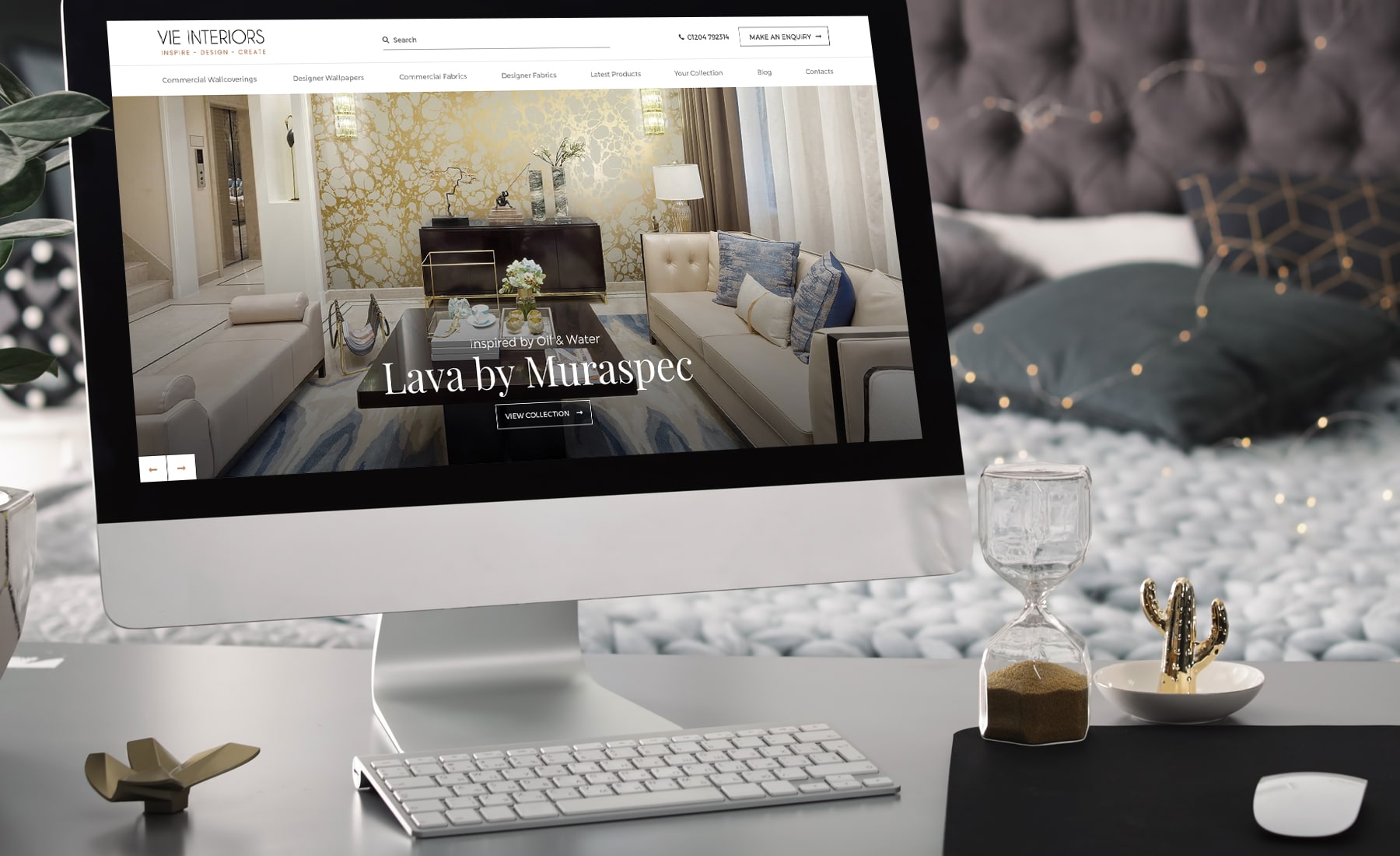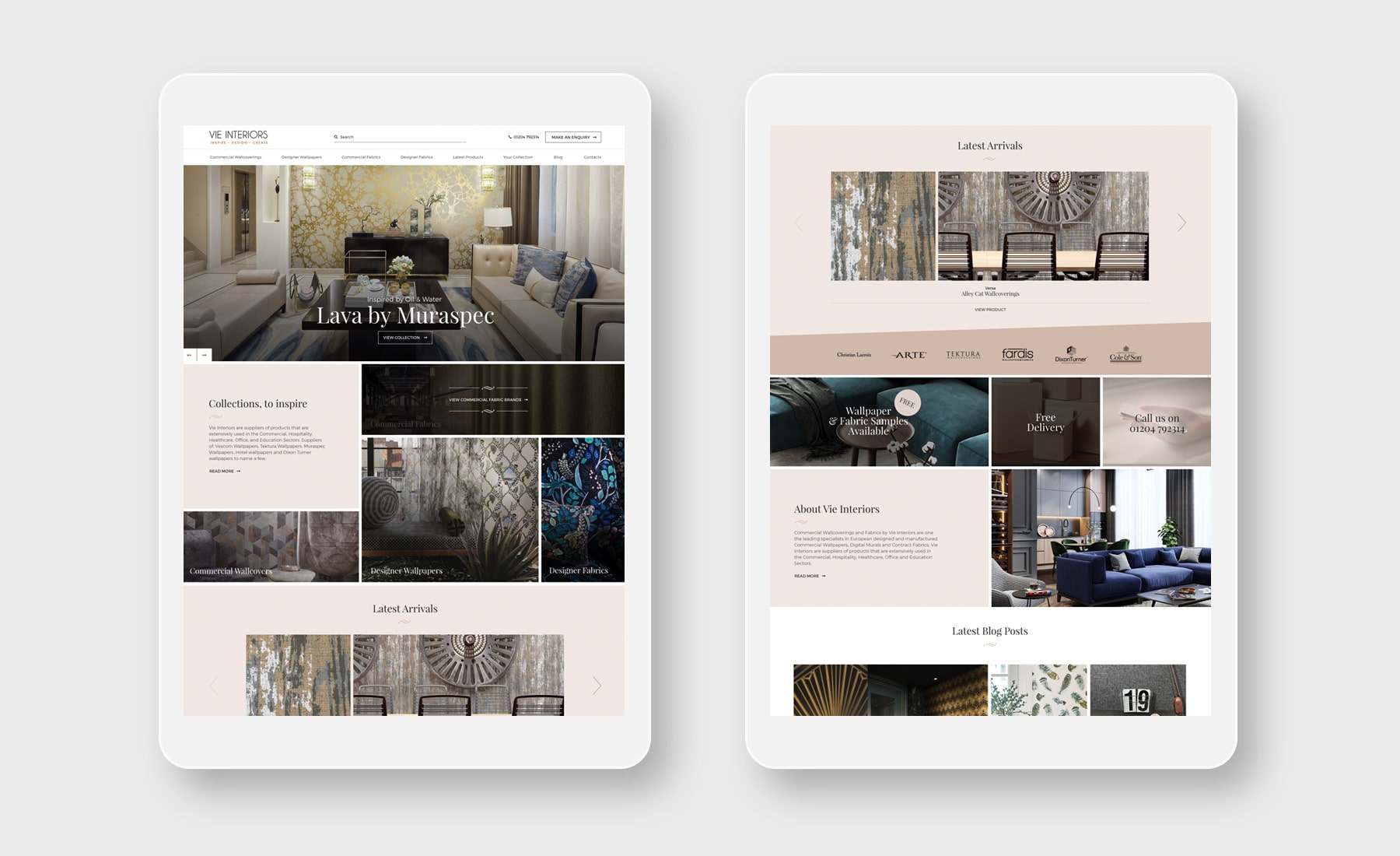 "Your website is the most important sales tool you have"
Mobile responsive design – the website works on all devices.
Modern and Luxury style – to demonstrate unique design.
New review section - allowing for products and variants to be reviewed.
Custom category menu with images – to engage with customers more.
Clear call-to-actions - to encourage the customer to get in contact.
Site Map submitted to search engines - to speed up page ranking process.
SEO friendly - to increase search engine visibility.
Customer Contact form – to encourage the customer to get in contact.
SSL Certificate - to ensure the website is secure.