Home Improvements One Page Website
One Page Websites
Advansys designed and built a new one page website for domestic building company. The main goal of this website was to gain new customers in the area with improved search engine visibility and also to increase company awareness locally by promoting the services offered and showcasing a wide range of projects that Adjustments4u have successfully completed: their specialty is carpentry and home improvements

Work With Advansys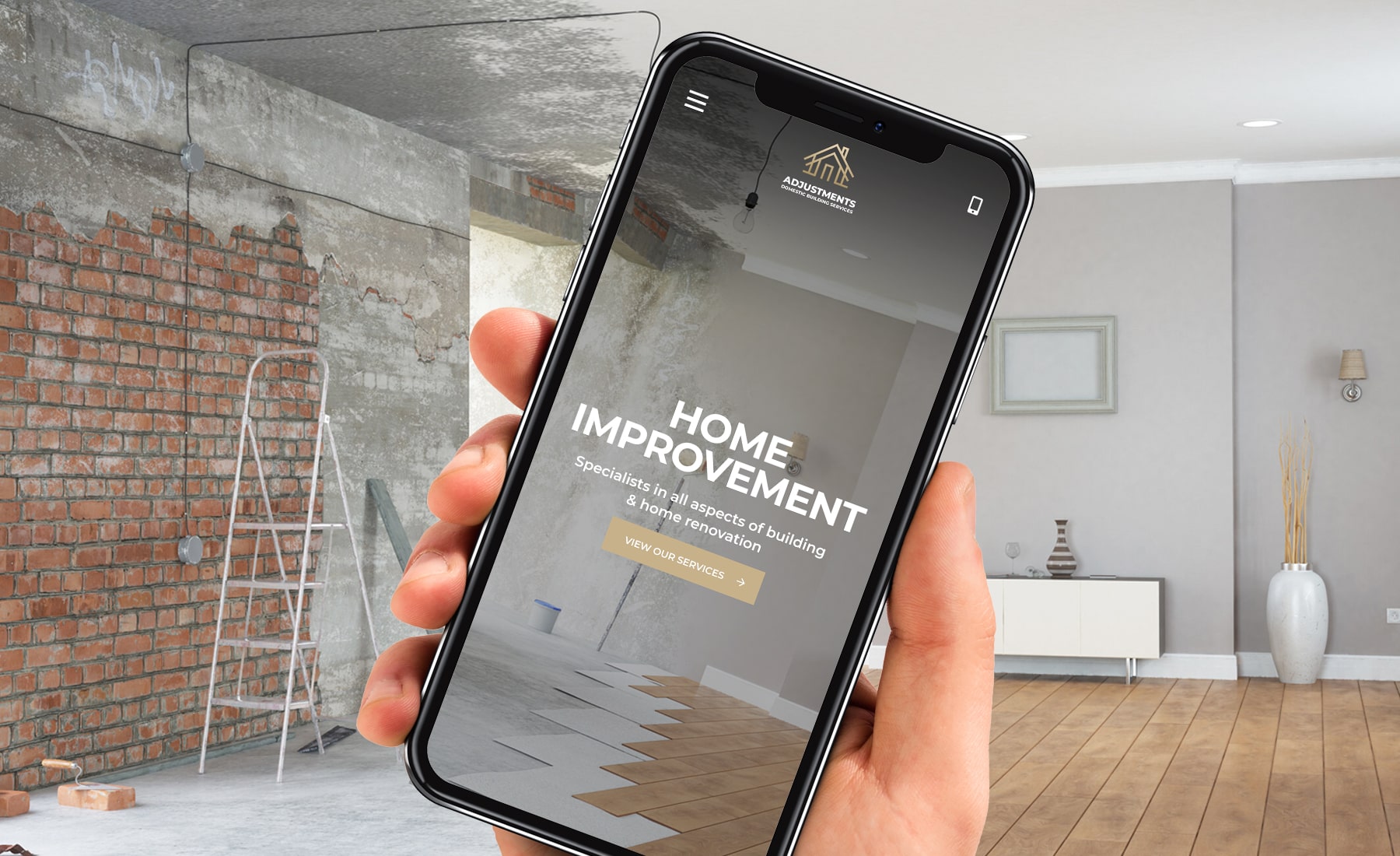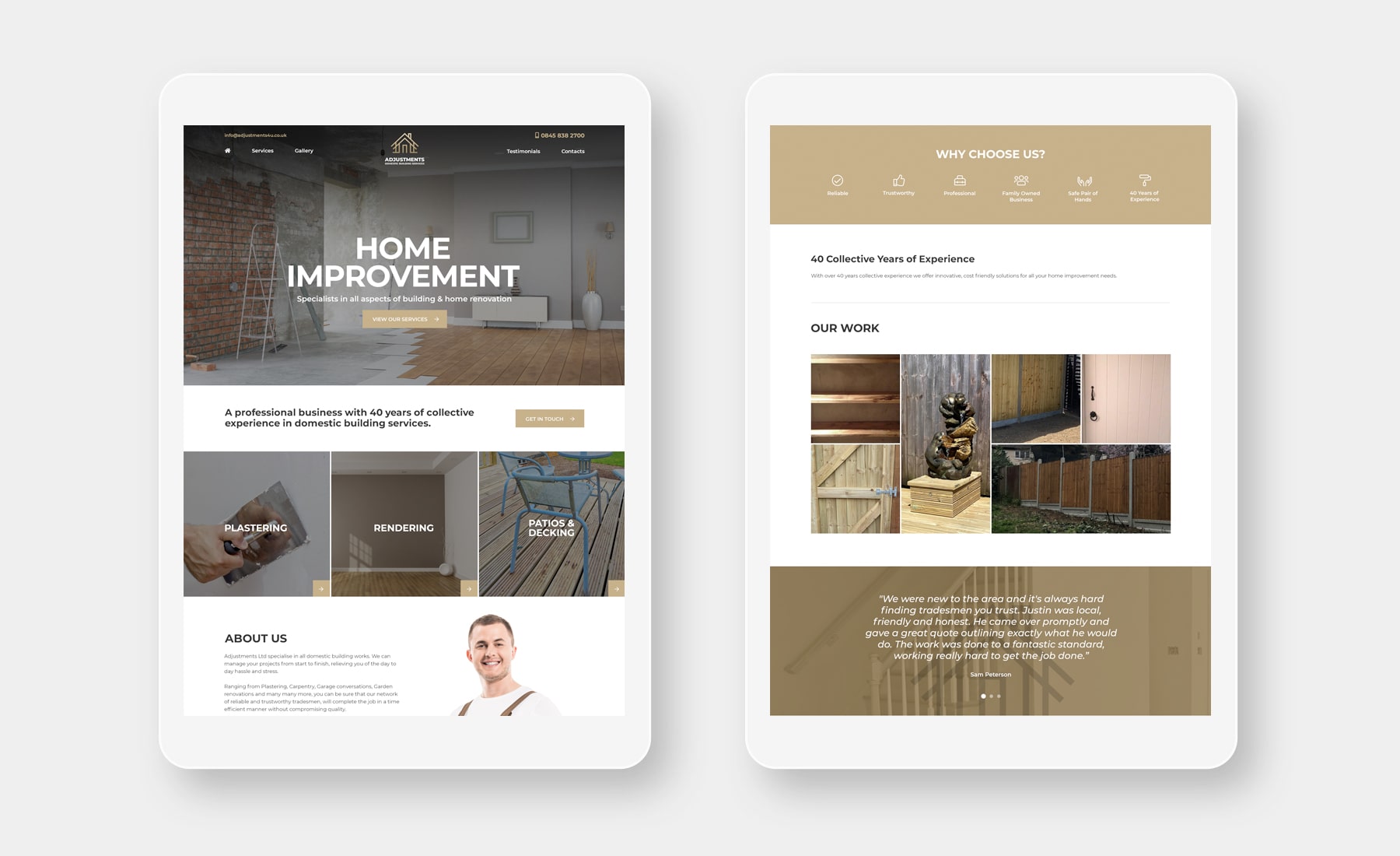 "Your website is the most important sales tool you have"
Mobile responsive design – ensures the website looks outstanding on all devices.
All Imaginary related to their home improvement projects

Customer testimonials – to instill confidence with new and existing customers.
Sticky header with contact details – to make it easy to get in contact

Social media links – to encourage customer engagement.
Site Map submitted to search engines – to speed up page ranking process.
SEO Friendly – increase search engine visibility.
Customer Contact form – to encourage the customer to get in contact.
SSL Certificate - to ensure the website is secure.