Beauty Therapist Brochure Website
One Page Websites
Noreen Hally approached Advansys wanting us to design a new website for her 'Beauty Business' which would both improve their online presence and generate more new customer calls and appointments.

Work With Advansys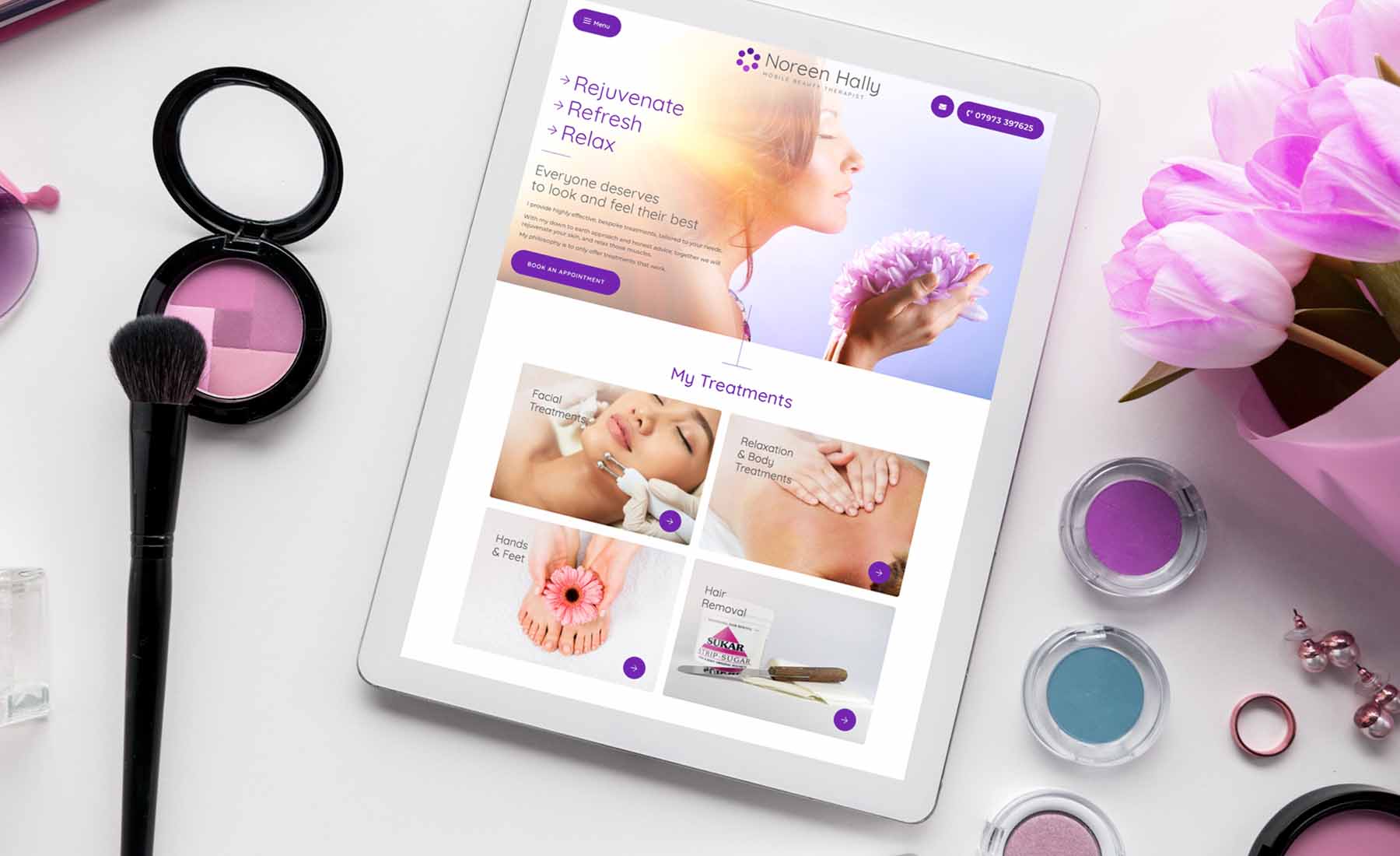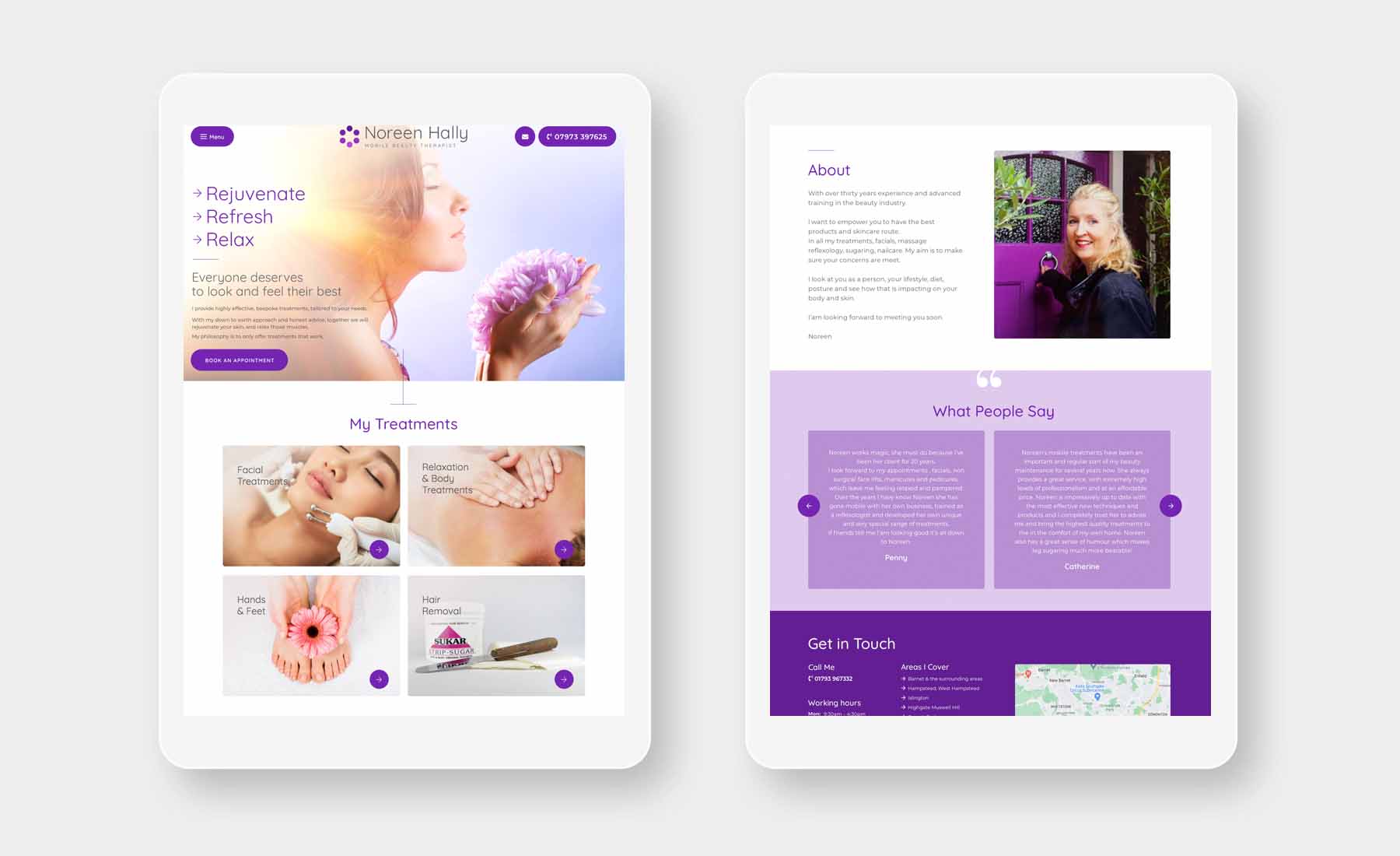 "Your website is the most important sales tool you have"
Mobile responsive design - ensures the website looks outstanding on all devices
All Imaginary related to beauty and treatments

Customer testimonials – to instil confidence with new and existing customers.
Sticky header with contact details– maximises customer conversion rates.
Social media links – to encourage customer engagement.
SEO Friendly - increase search engine rankings

Clear Call to Action – to encourage the customer to get in contact.
SSL Certificate - to ensure the website is secure.