Promote your Offers
B2C eCommerce Solution
Advansys were approached by the online cleaning store Homecare Essentials as they wanted a modern new eCommerce website which offered their customer base a streamlined shopping experience whilst promoting new products and encouraging users to add additional items to their basket to increase average order value.

Advansys designed an intuitive and simplified category menu and detailed product pages showing descriptions, multiple images, usage instructions, technical information and customer reviews. A straightforward checkout experience further enhanced the user-friendly customer shopping experience.
Work With Advansys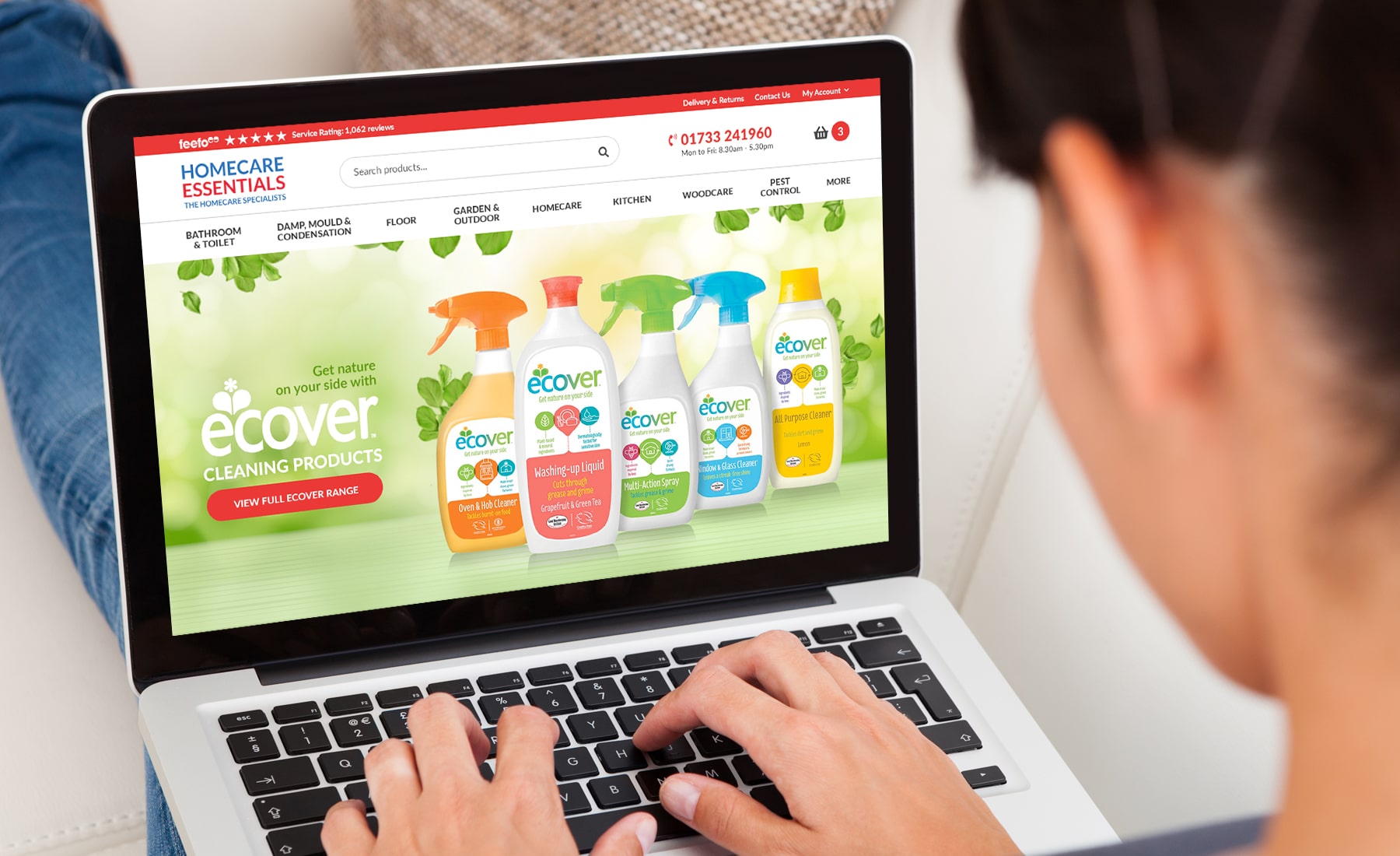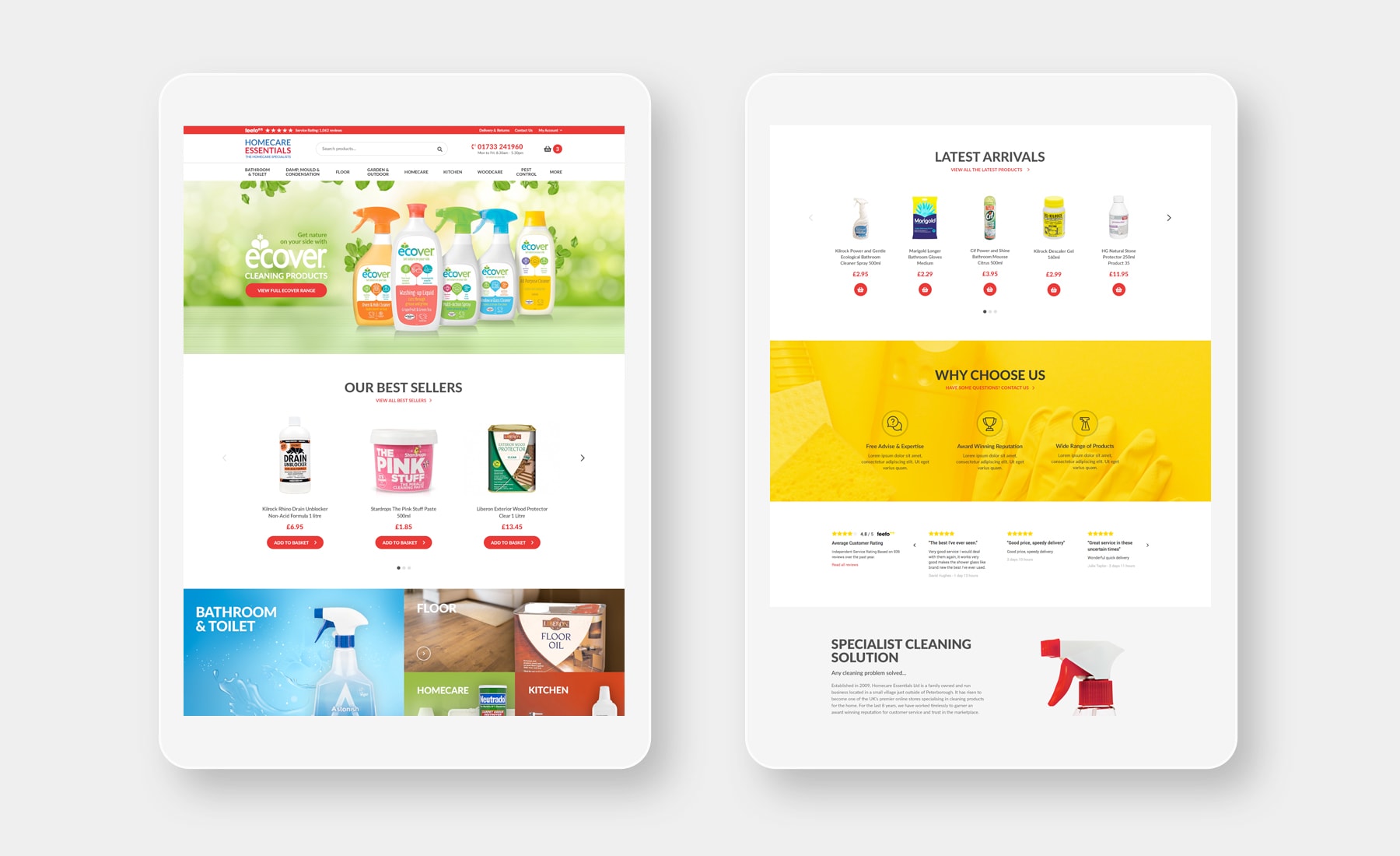 "Your website is the most important sales tool you have"
eCommerce Solution with Highest Level of Security (PCI DSS Level 1 Compliant) – to reduce the risk of fraud and to protect customers' confidential information.
Prominent call to actions - to encourage customer interaction.
Customer reviews and feedback clearly displayed - to instil confidence.
SEO (Search Engine Optimisation) - increasing the website's visability in search engines.
Multiple payment methods - to provide more options for customers and increase purchase conversion rates.
CMS system - enabling clients to manage orders and stock.
Trade account set up functionality - encourages repeat business.
Real time stock display - clearly shows availability to customers and offers alternative products in case the item is not available.

Responsive design with easy mobile checkout - the website displays perfectly on all devices.