Stay Ahead of your Competitors
B2C eCommerce Solution
An increasing number of businesses are establishing an eCommerce presence because the web has the great potential to attract new customers, offer them the products they're looking for and allows them to purchase easily, quickly and safely. This is the precise hattrick that Mad4Toys were looking to score – so we at Advansys were only too happy to assist.
Our solution was to create an eye-catching, responsive website that presents their products in a variety of different ways – from the easy-to-use category pages, attractive banners and a rotating carousel that displays their special offers and seasonal deals.
Work With Advansys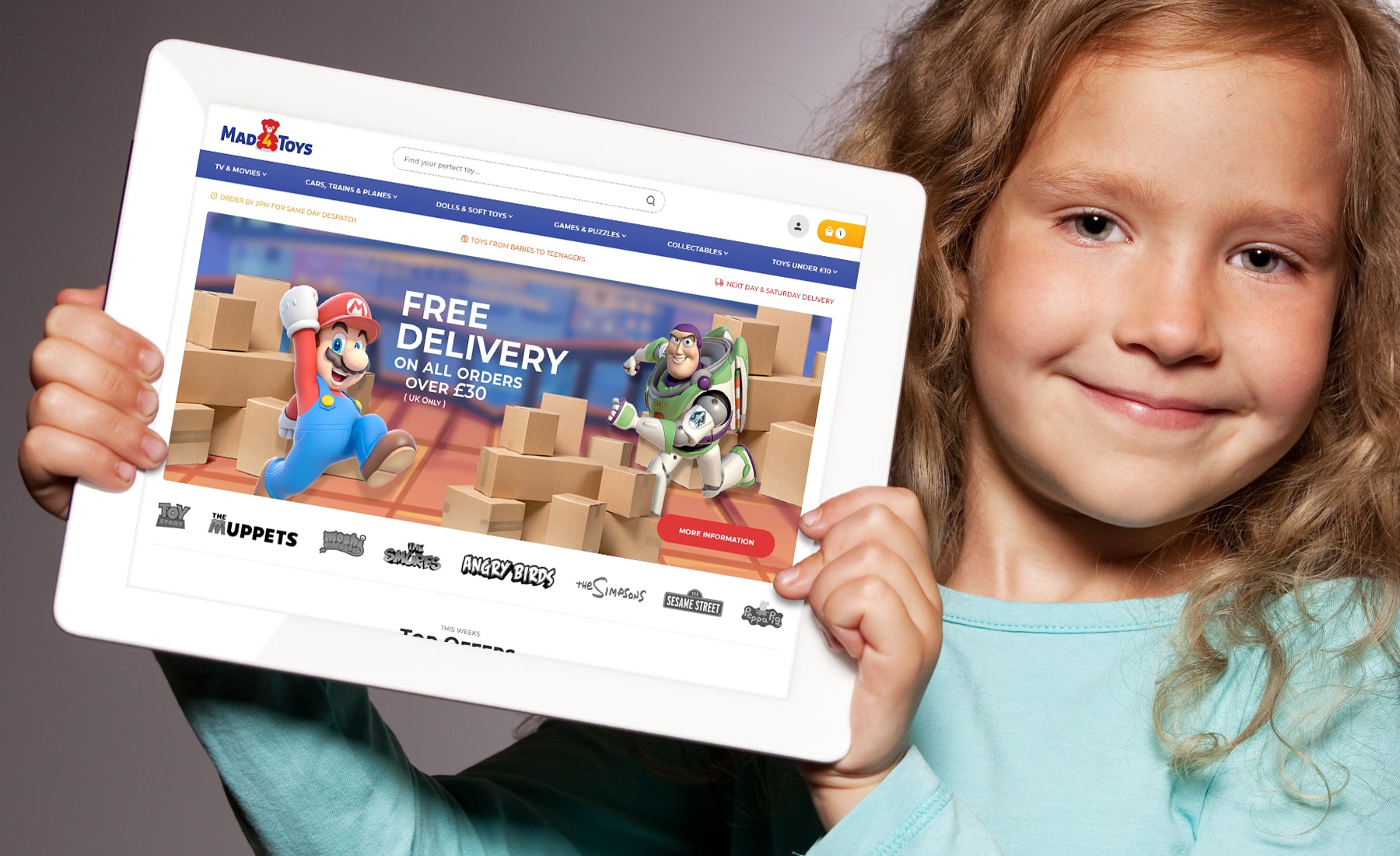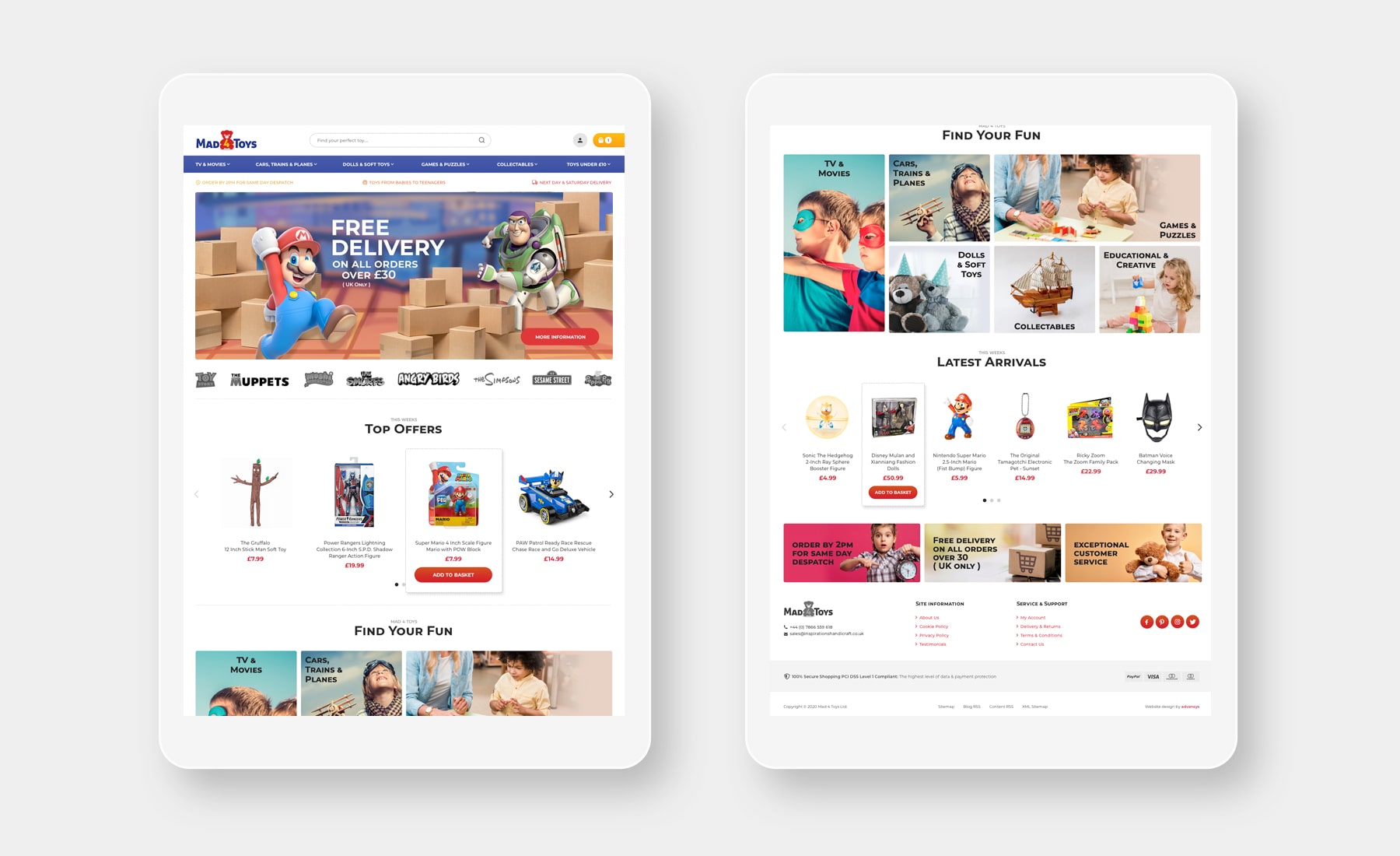 "Your website is the most important sales tool you have"
eCommerce Solution with Highest Level ofSecurity (PCI DSS Level 1 Compliant) – to reduce the risk of fraud and to protect customers' confidential information
Mobile responsive design – the website works on all devices.
Inner pages are uniquely designed – to create an eye-catching design.
Multiple payment methods and shipping options – to provide more options for customers and increase purchase conversion rates.
CMS to maintain product data – enables the client to make changes when needed.
SiteMap submitted to search engines – to speed up the page ranking process.
SEO friendly – to increase search engine visibility.
Clear call-to-actions and customer enquiry form – to encourage the customer to get in contact.