eCommere Product Builder
B2C eCommerce Solution
PC Renewed are a provider of refurbished computers and laptops who were seeking a way to stand out in an ever-increasing online world.Advansys created a new website that was both responsive and visual matched to their brand, providing both an aesthetic boost to their site, as well as a functional one. With an easy mobile checkout, customers can use any device and make a safe purchase and as with all eCommerce sites we create, we roll out only the highest online payment security standard (PCI DSS Level 1).
Work With Advansys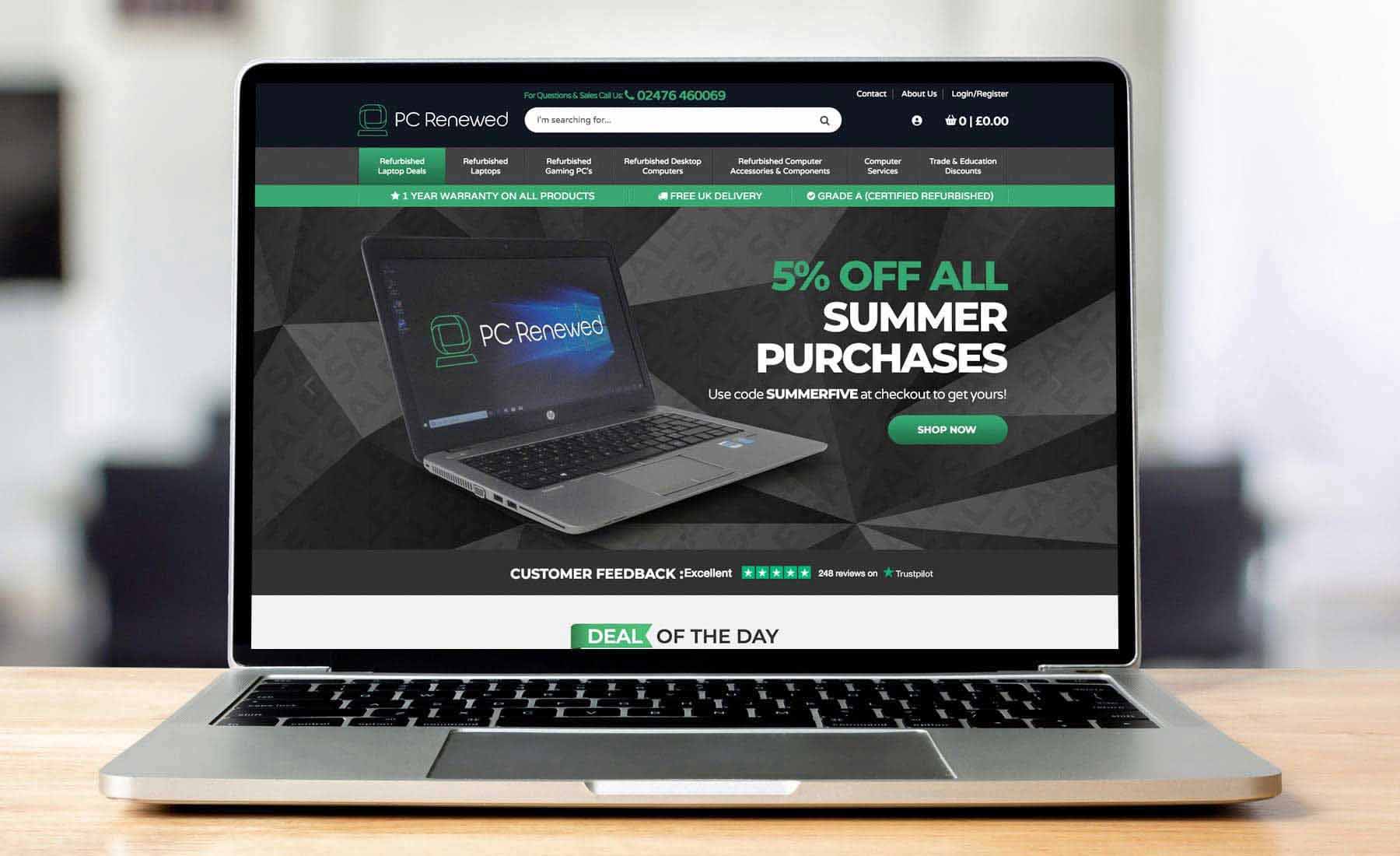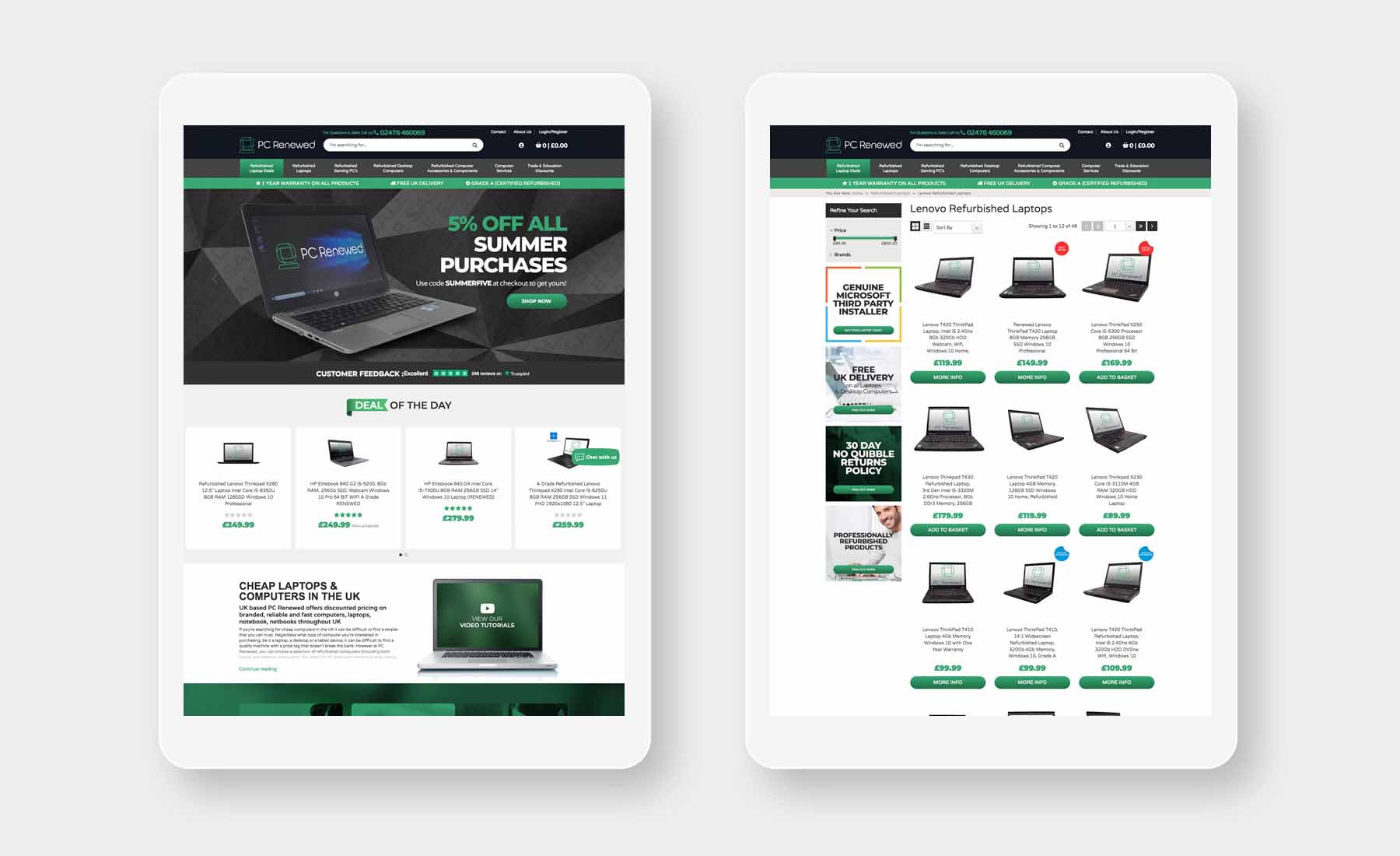 "Your website is the most important sales tool you have"
CMS access for clients – enablesclients to manage orders and stock.
SEO on product pages – giving themthe best chance to rank highly in a Google search.
Multiple payment methods – toprovide more options for customers and increase conversion rate.
SiteMap submitted to searchengines – to speed up page ranking process.
Design of testimonials – to instilconfidence with customers.
Clear call-to-actions and customerenquiry form – to encourage the customer to get in contact.
eCommerce Solution with HighestLevel of Security (PCI DSS Level 1 Compliant) – to reduce the risk of fraud andto protect customers' confidential information.
Responsive design with easy mobilecheckout - the website works on all devices.
Homepage designed to showcase allproduct categories – to promote goods and increase sales.