Local SEO Rankings
Brand Online Presence
Absolute Brickwork tasked us with creating a responsive one-page website with the aim of improving their online presence.This website design includes a live Instagram feed which allows them to show customers the most up to date projects they have / are working on. This is especially helpful to a family run local business as they can keep the site up to date just through their Instagram.The theme of this website has a visual match to the kind of business this is.One-page websites allow you to display everything necessary whilst keeping it all easily accessible & compact. For example, Nevaeh-Graze's website includes: 'Our Services', 'About Us', 'Why Us', 'Gallery', 'Testimonials' and 'Contact Us'.
Work With Advansys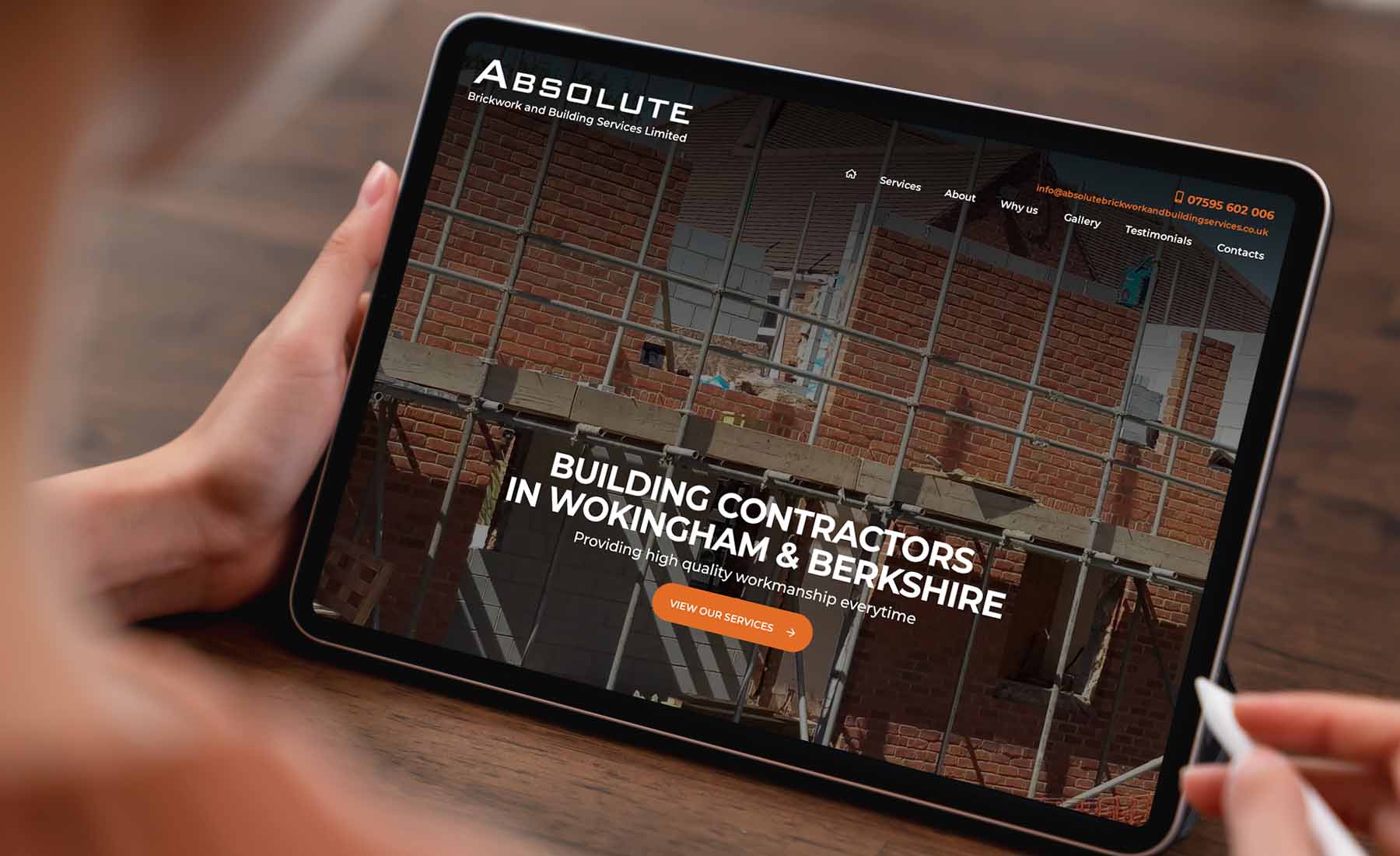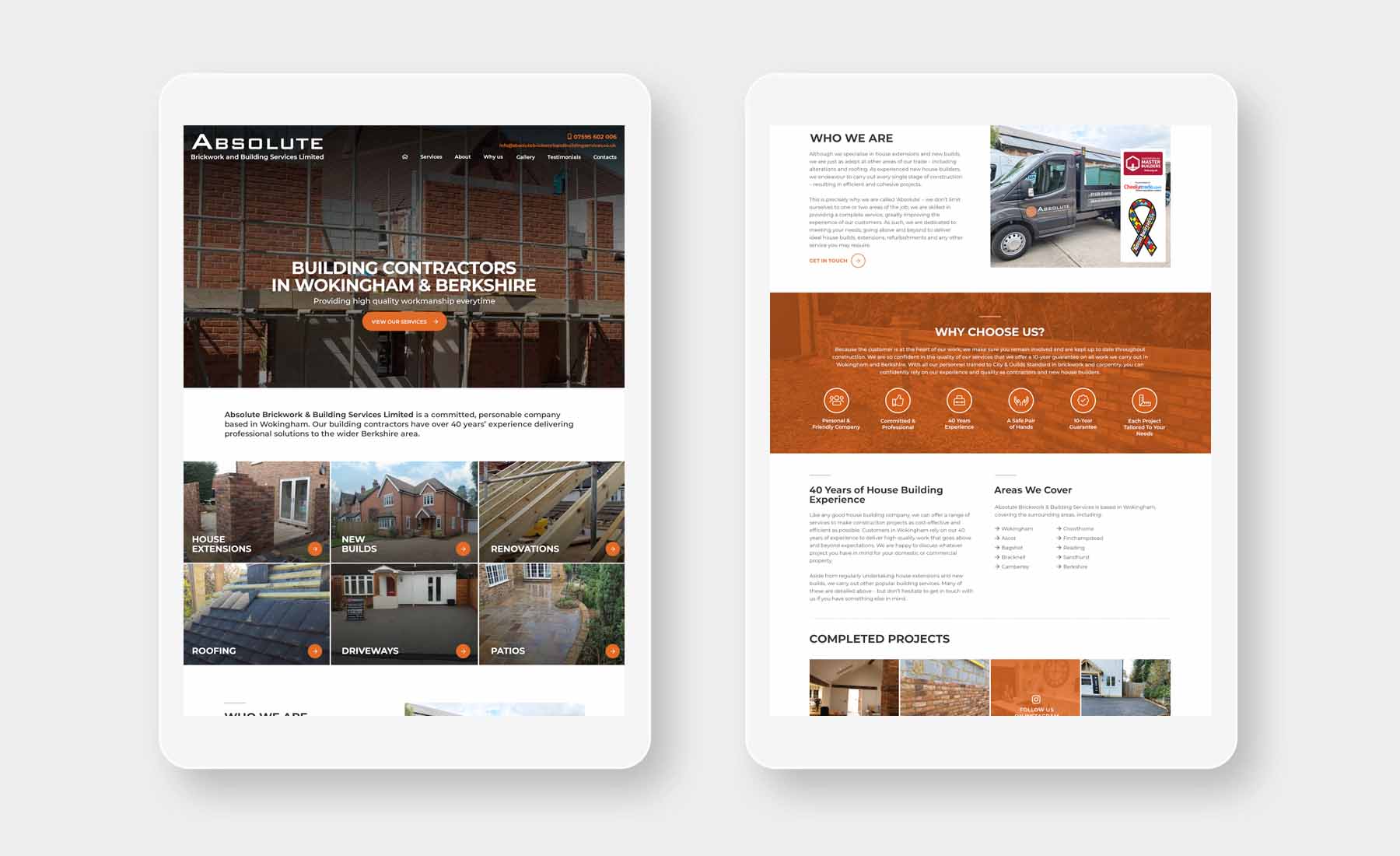 "Your website is the most important sales tool you have"
Professional, clean, and easy to read aesthetic.
Clear call-to-actions - to encourage the customer to get in contact.
Mobile responsive design - the website works on all devices.
All imagery related to business activities - to demonstrate professionalism.
Instagram integration to keep images up to date
Site Map submitted to search engines - to speed up page ranking process.
Customer Contact form - to encourage the customer to get in contact.
SEO Friendly - to increase search engine visibility.
SSL Certificate - to ensure the website is secure.