Turn Leads into Sales
Brand Online Presence
McLean Developments needed to improve their online presence for their building contractor business and so they approached Advansys to design a new website that showcases their expertises and the quality of their workmanship.

The site features an Instagram integration that enables McLean Developments to showcase their latest projects along with extensive high-quality imagery of past projects - ideal if you are 'time poor' and hate loading content.
Clear calls to action along with easy to see contact information enables cusomters to get in touch easily and quickly regardless of the device that they are on.
Work With Advansys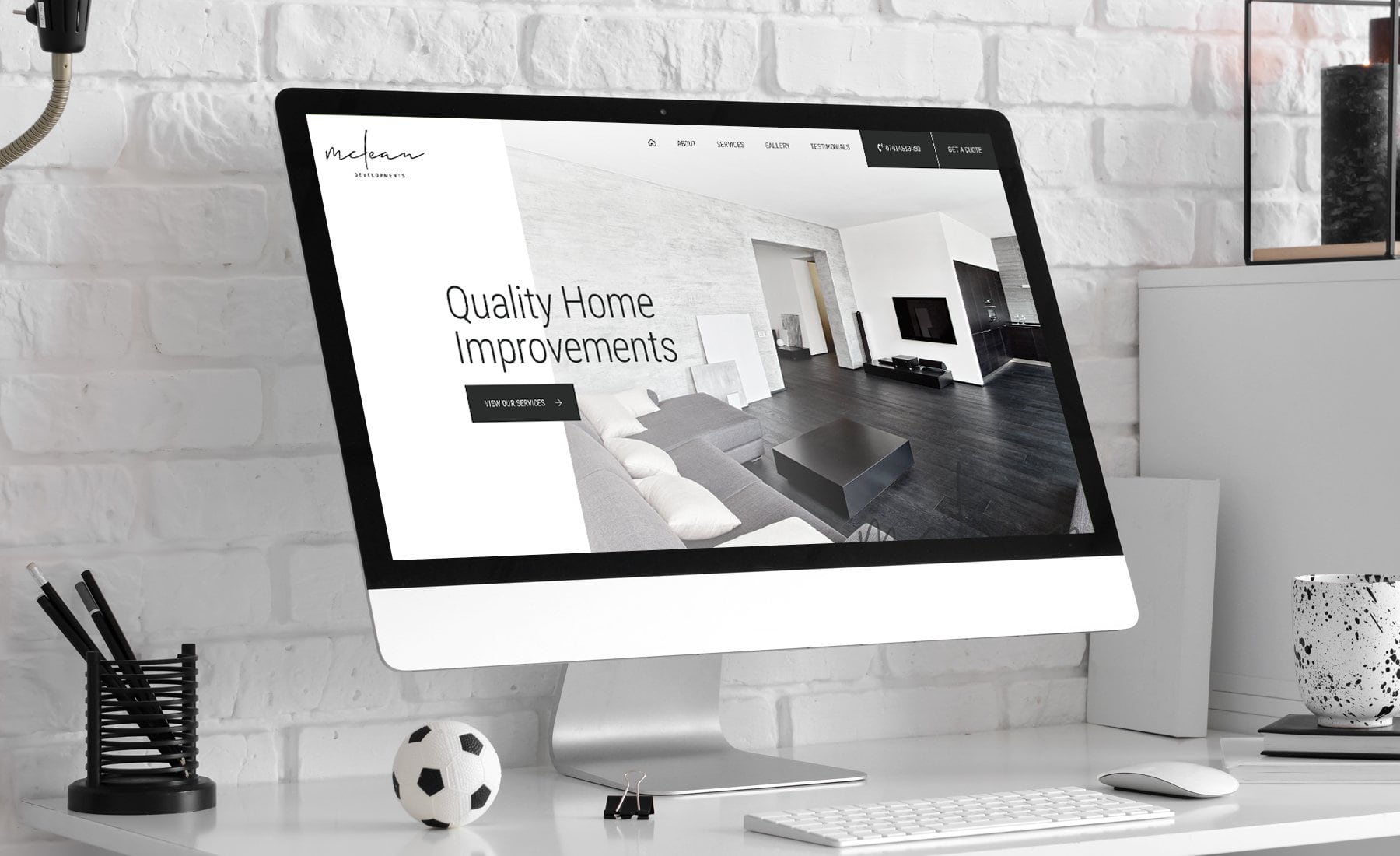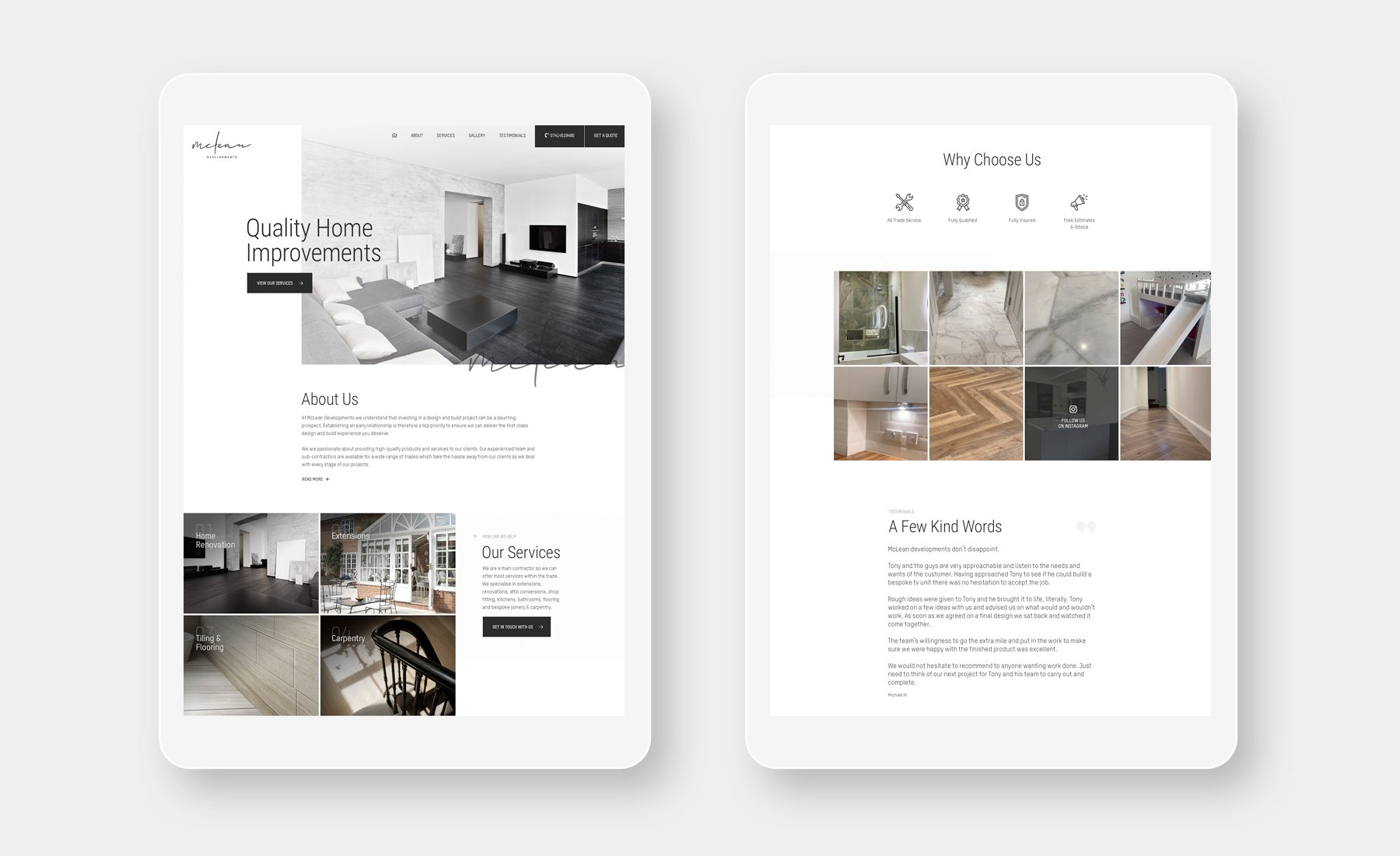 "Your website is the most important sales tool you have"
Professional, clean, and easy to read aesthetic.
Clear call-to-actions - to make it easy for your customers to get in contact

Works on all devices (including mobile)

All imagery related to business activities - to demonstrate professionalism.
Site Map submitted to search engines - to speed up page ranking on SERPS

Customer Contact form - to encourage the customers to get in contact.
SSL Certificate - to ensure the website is secure.