Download Product Specifications
B2B eCommerce Solution
Briggs Store is owned Briggs Equipment, one of the UK's leading suppliers of materials handling equipment.
Advansys developed a comprehensive online catalogue eCommerce website allowing trade customer to set up their online account and easily navigate through the extensive product range.
Work With Advansys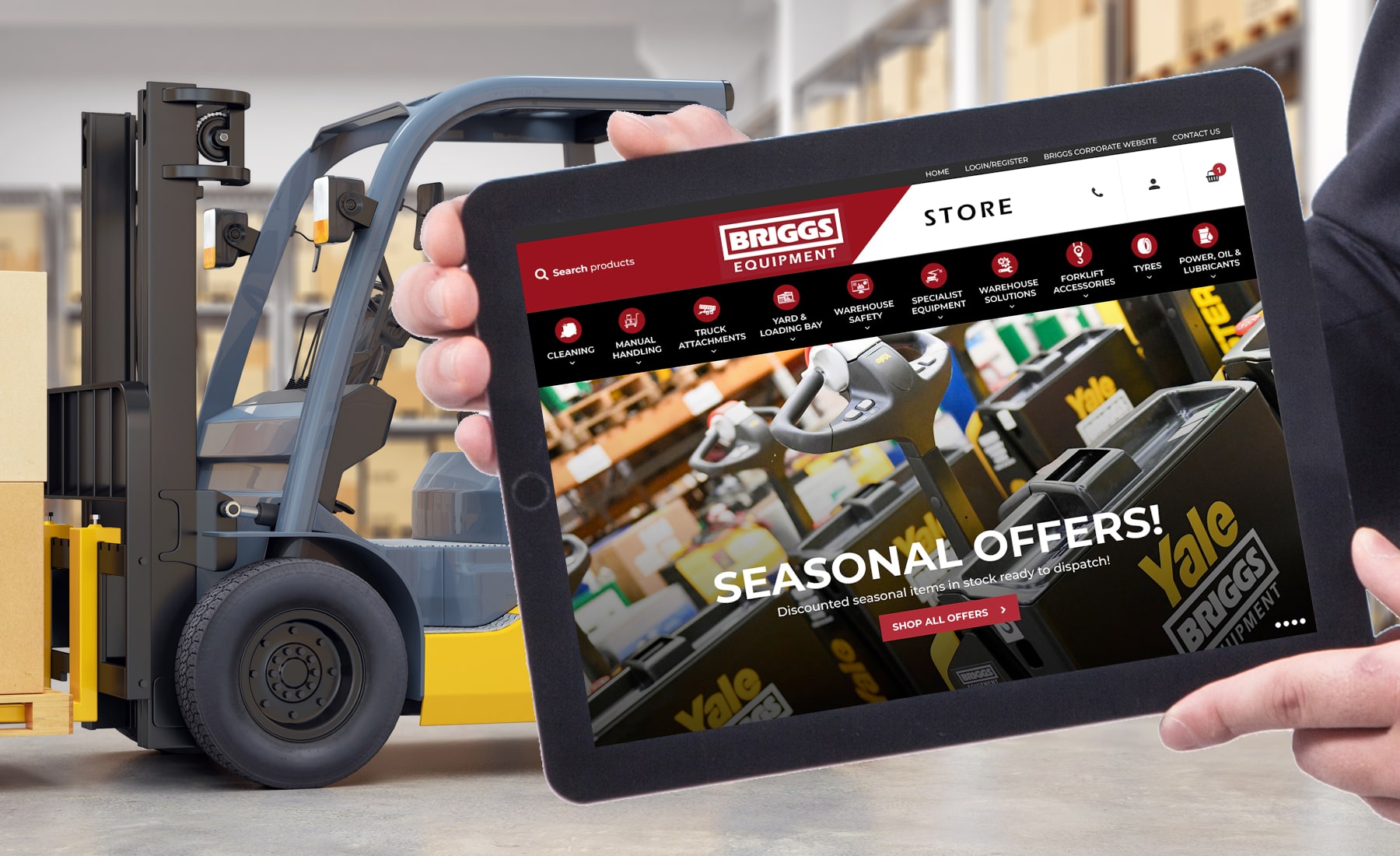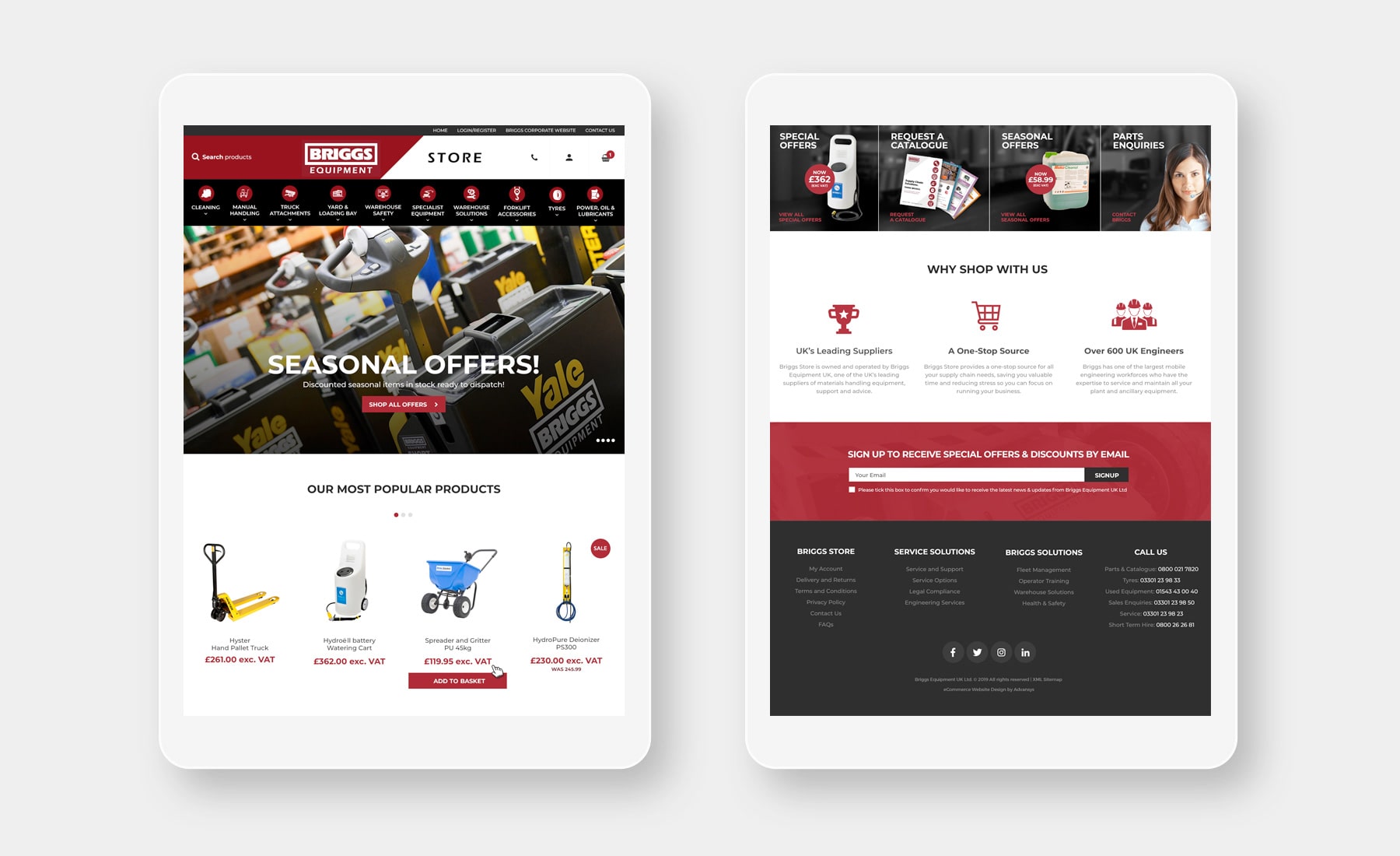 "Your website is the most important sales tool you have"
B2B eCommerce Solution with Highest Level of Security (PCI DSS Level 1 Compliant) – to reduce the risk of fraud and to protect customers' confidential information.
Responsive design with easy mobile checkout - the website displays perfectly works on all devices.
Promotional Banners – to attract customers.
Trade customer with different pricing structure and discounts – enables to customise prices.
'Buy now 2 options' - to make the buying process much easier.
CMS access for clients – enables clients to manage orders and stock easily.
SEO Friendly - to increase search engine visibility.
Multiple payment methods – to provide more options for customers and increase conversion rate.
Site Map submitted to search engines - to speed up page ranking process.
Clear call-to-actions - to encourage the customer to get in contact.
Customer enquiry form – to encourage the customer to get in contact.