Be visible on Google
Brochure Websites
Brim-Build were looking to improve their online presence for their home improvement business to attract more customers. The site features extensive high-quality imagery along with an Instagram integration that combined enables Brim-Build to showcase their skill and the projects they are working on.
Clear 'call to actions' and easy to see contact forms that enables customers to get in contact to book an appoint whether on a PC or on a mobile.
Work With Advansys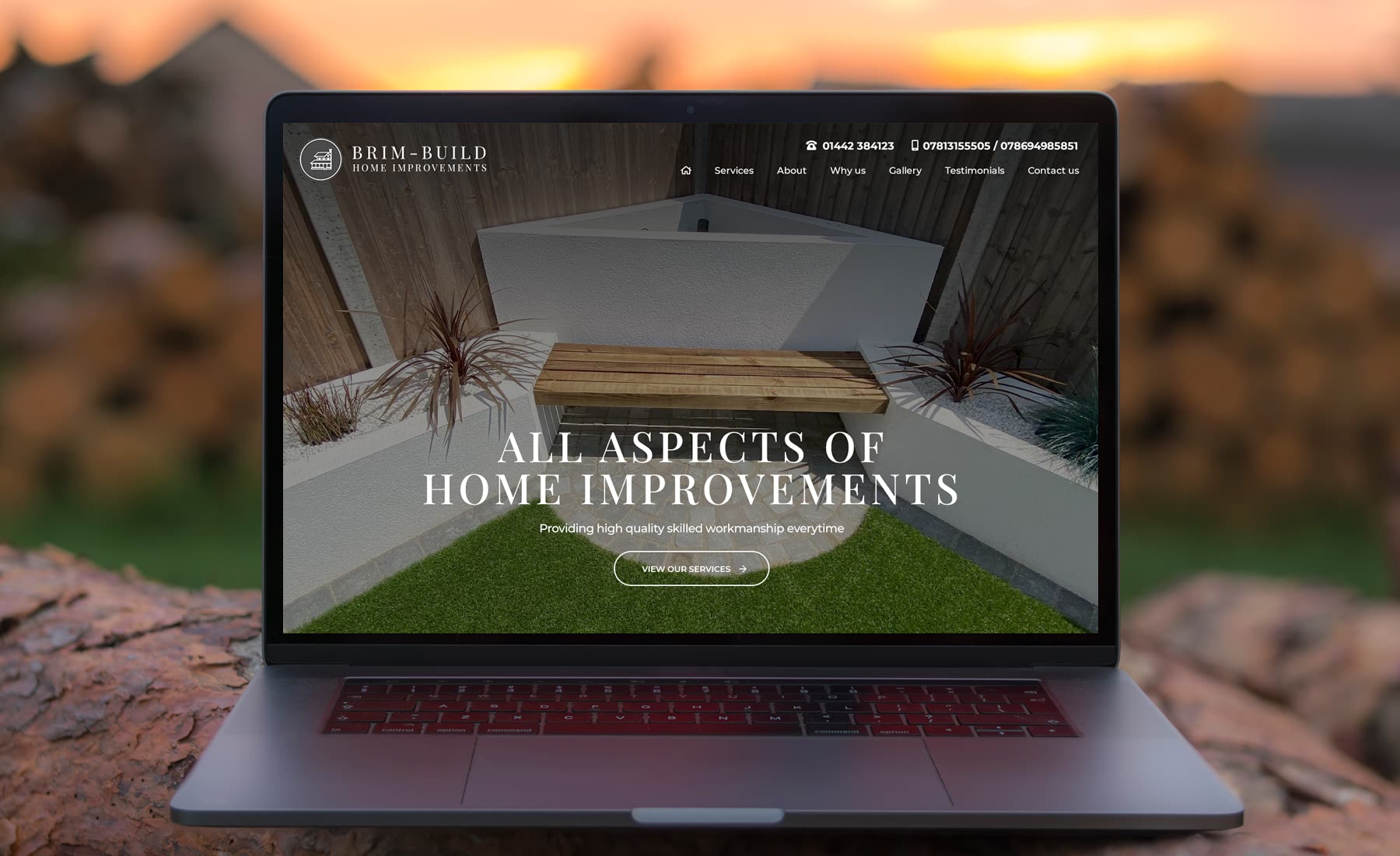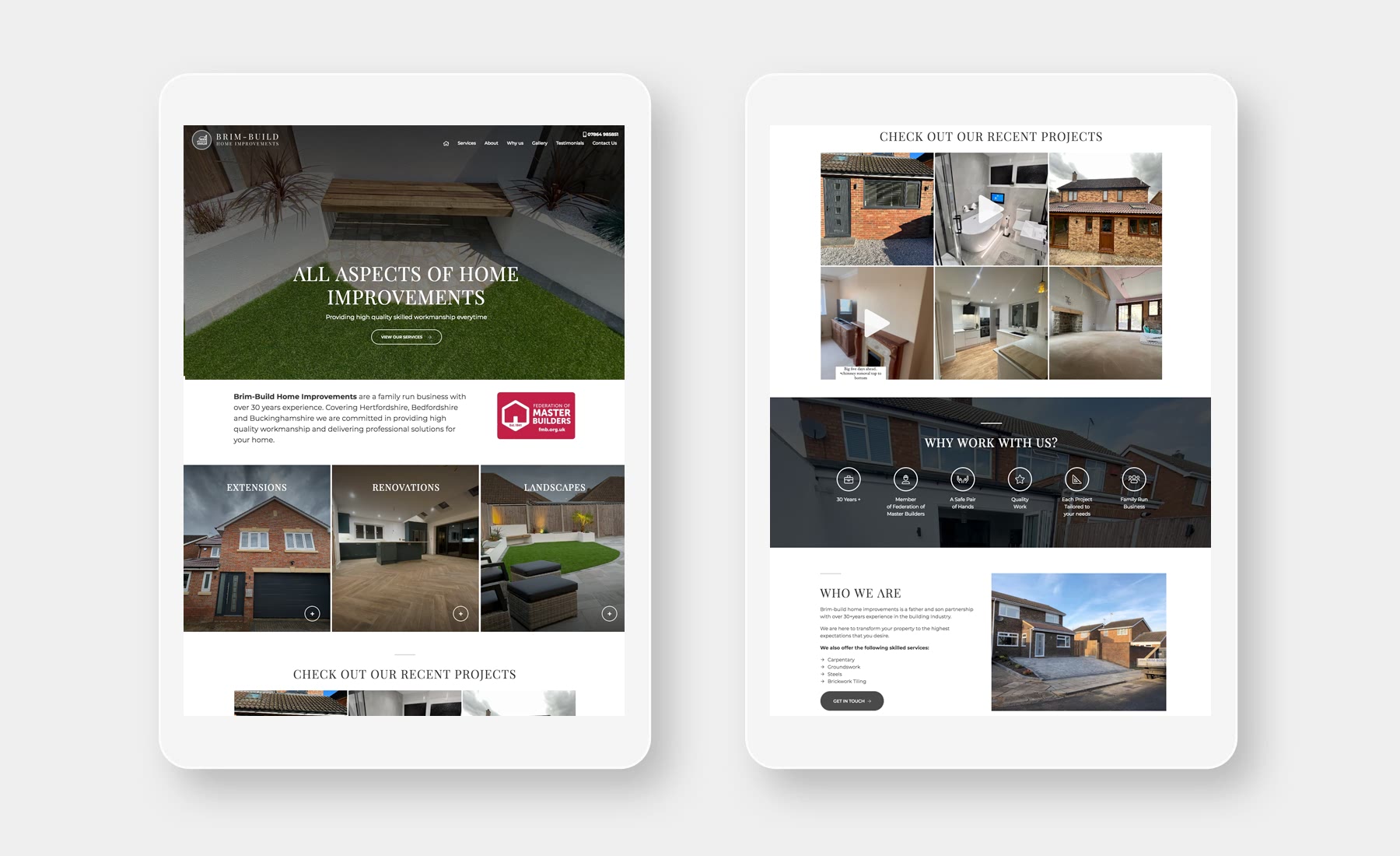 "Your website is the most important sales tool you have"
Some of the features we included in Brim-Build new website design include:
Mobile responsive design - the website works on all devices.
All Imaginary related to business activities – to demonstrate professionalism.
Clear call-to-actions - to encourage the customer to get in contact.
Site Map submitted to search engines - to speed up page ranking process.
SEO Friendly - to increase search engine visibility.
Customer Contact form – to encourage the customer to get in contact.
SSL Certificate - to ensure the website is secure.