Chartered Surveyors Brochure Website
Brochure Websites
Advansys designed and built a new brochure website for Mylako, who are a firm of chartered surveyors and valuers operating in the Home counties and the London area.
The principle goal of the website was showcasing their services in a user friendly manner.
This professionally designed modern looking website contains engaging content, high quality images that showcase their services and clear call to actions to encourage customer engagement.
Work With Advansys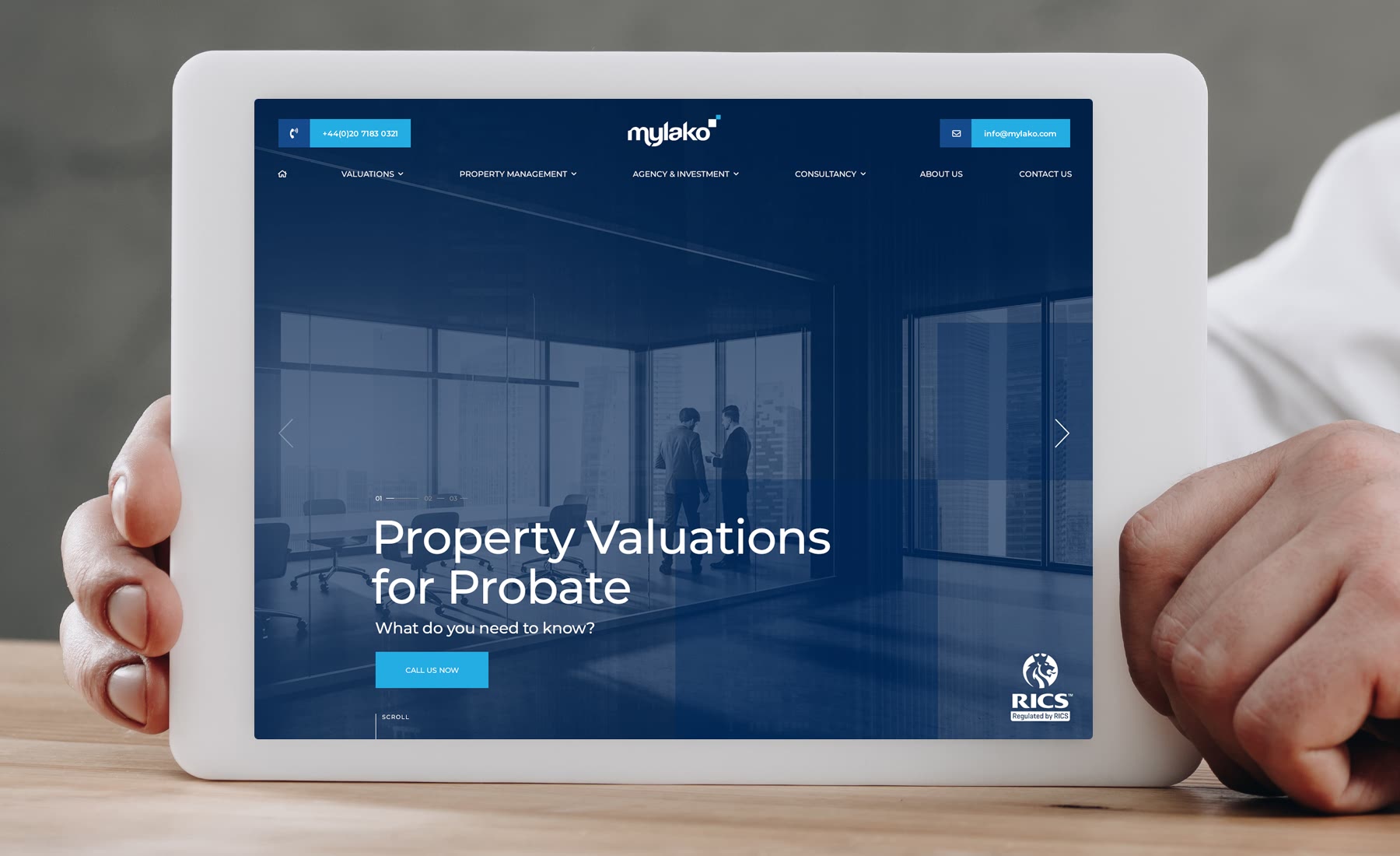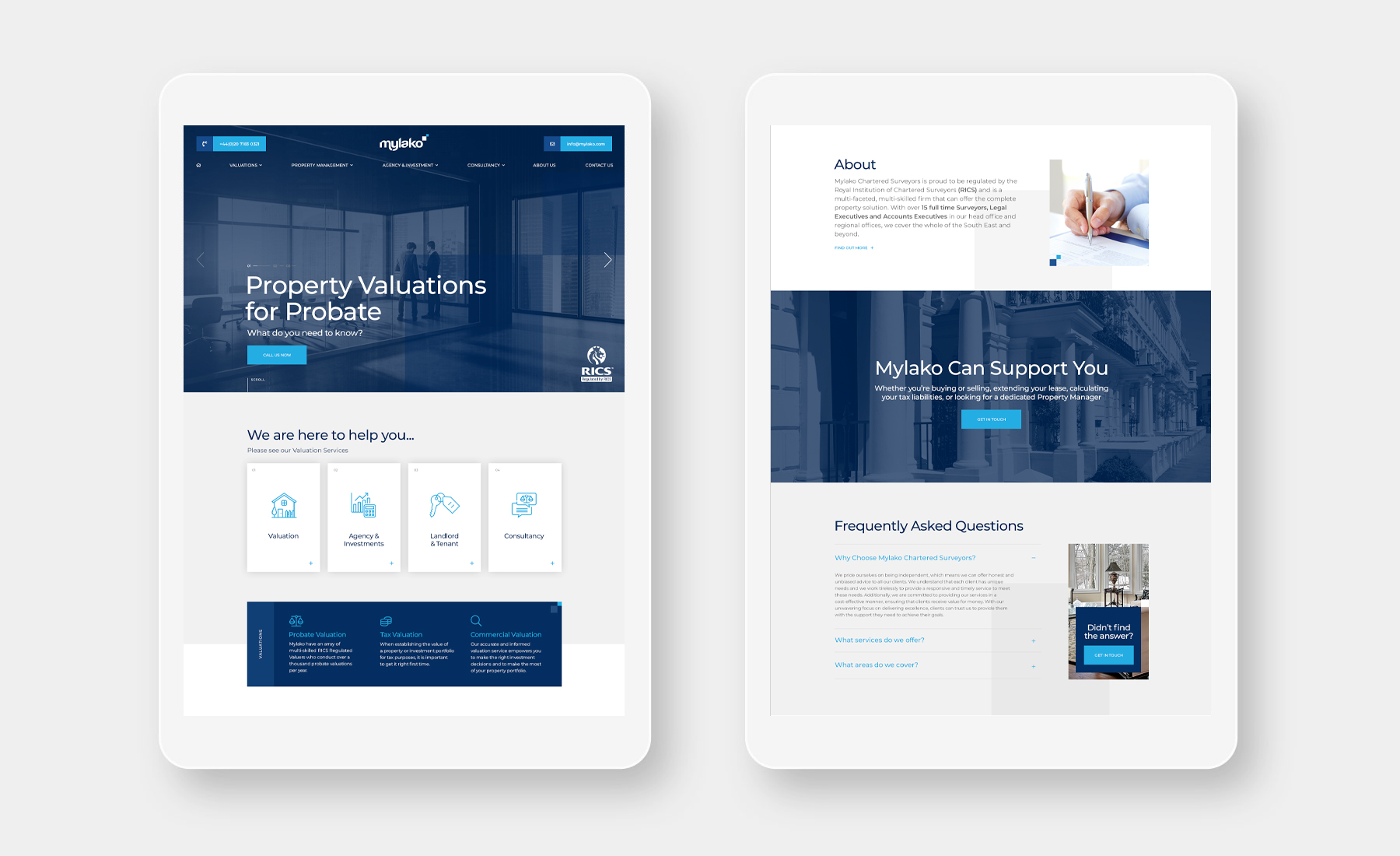 "Your website is the most important sales tool you have"
Some of the features we included in Mylako's new website design include:
Modern responsive style - colour scheme in line with Mylako's brand image.
Clear calls to action - increases chances of generating leads.
All Imaginary related to business activities, to enhance relevance.
A Contact Us form that makes it easy to get in contact
Sticky header with contact details - to make it easy to get in contact
SEO Friendly - to increase search engine visibility.
SSL Certificate - to ensure the website is secure.