Increase Conversion Rates
B2C eCommerce Solution
The MIP system from Lloytron is more than just a doorbell. It allows you to link up to 16 devices to create an advanced alert system for your home or business.
Advansys was approached to design a new website, that would quickly educate buyers as to how the products worked whilst allowing them to to purchase the products with confidence - easily and securely.
Work With Advansys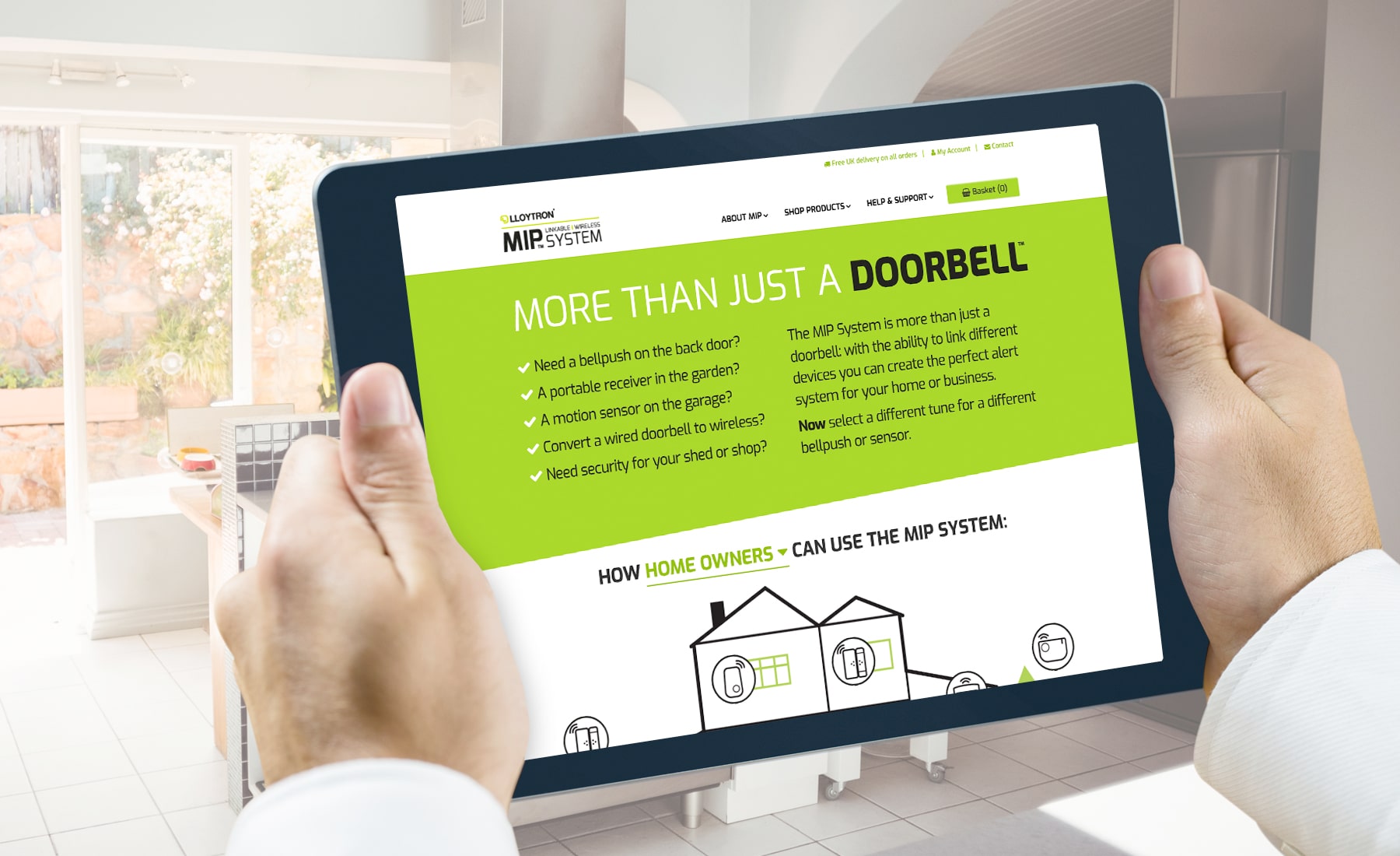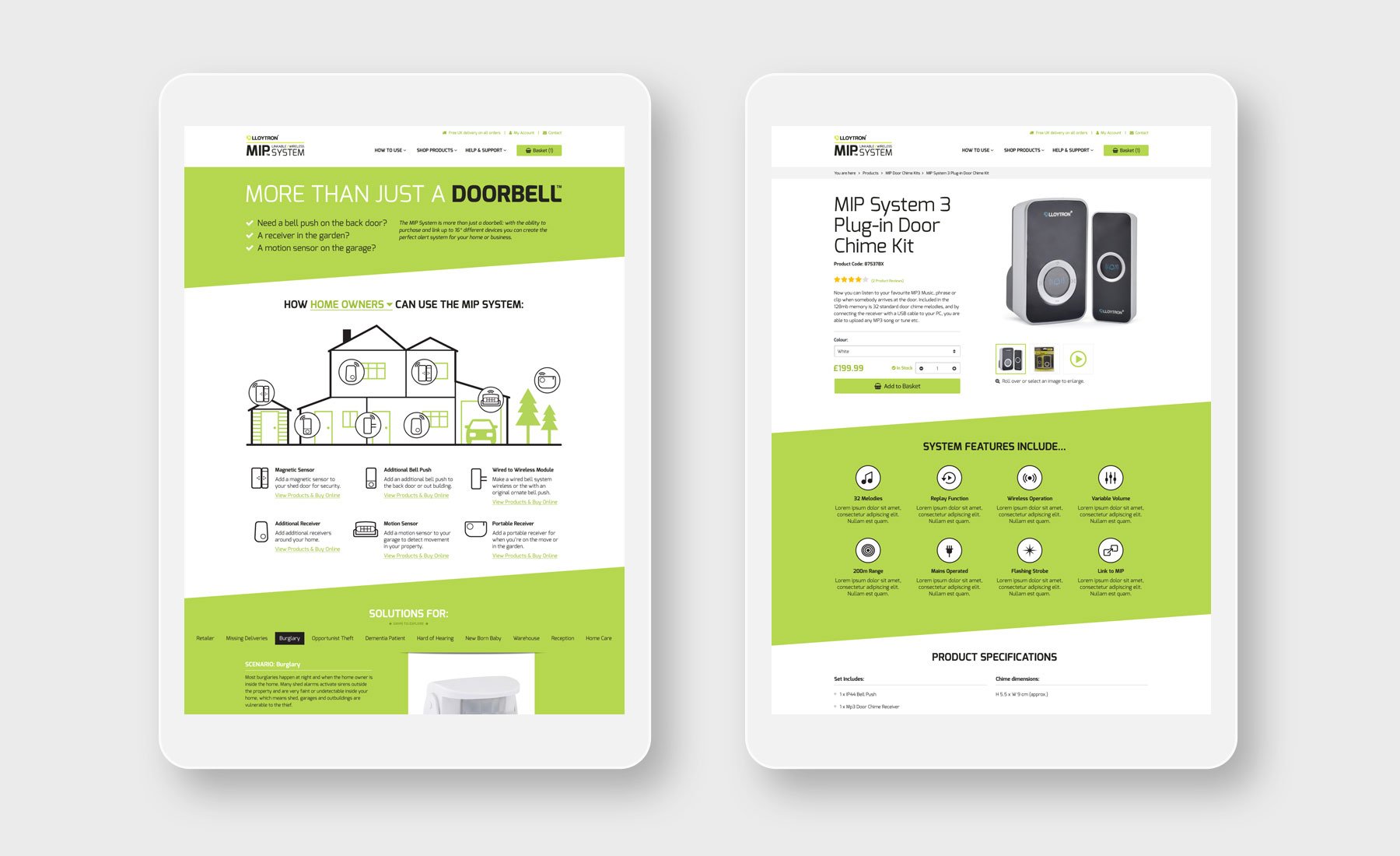 "Your website is the most important sales tool you have"
eCommerce Solution with Highest Level of Security (PCI DSSLevel 1 Compliant) – to reduce the risk of fraud and to protect customers'confidential information.
Business related and responsive design with easy mobile checkout - the website works on all devices.
CMS access for clients – enables clients to manage orders and stock.
SEO friendly - to increase search engine visibility.
SiteMap submitted to search engines - to speed up page ranking process.
Design of testimonials - to instil confidence with customers.
Clear call-to-actions - to encourage the customer to get in contact.
Customer enquiry form – to encourage the customer to get in contact.
Multiple payment methods – to provide more options for customers and increase conversion rate.