Online Holiday Bookings
Brochure Websites
Seeking to improve online presence and reach their target audience, the owners of The Myriad approached Advansys with the idea of promoting their studio apartments via their own website. They also wanted to provide users with facility information as well as allowing users to check booking dates and send booking enquiries.
Work With Advansys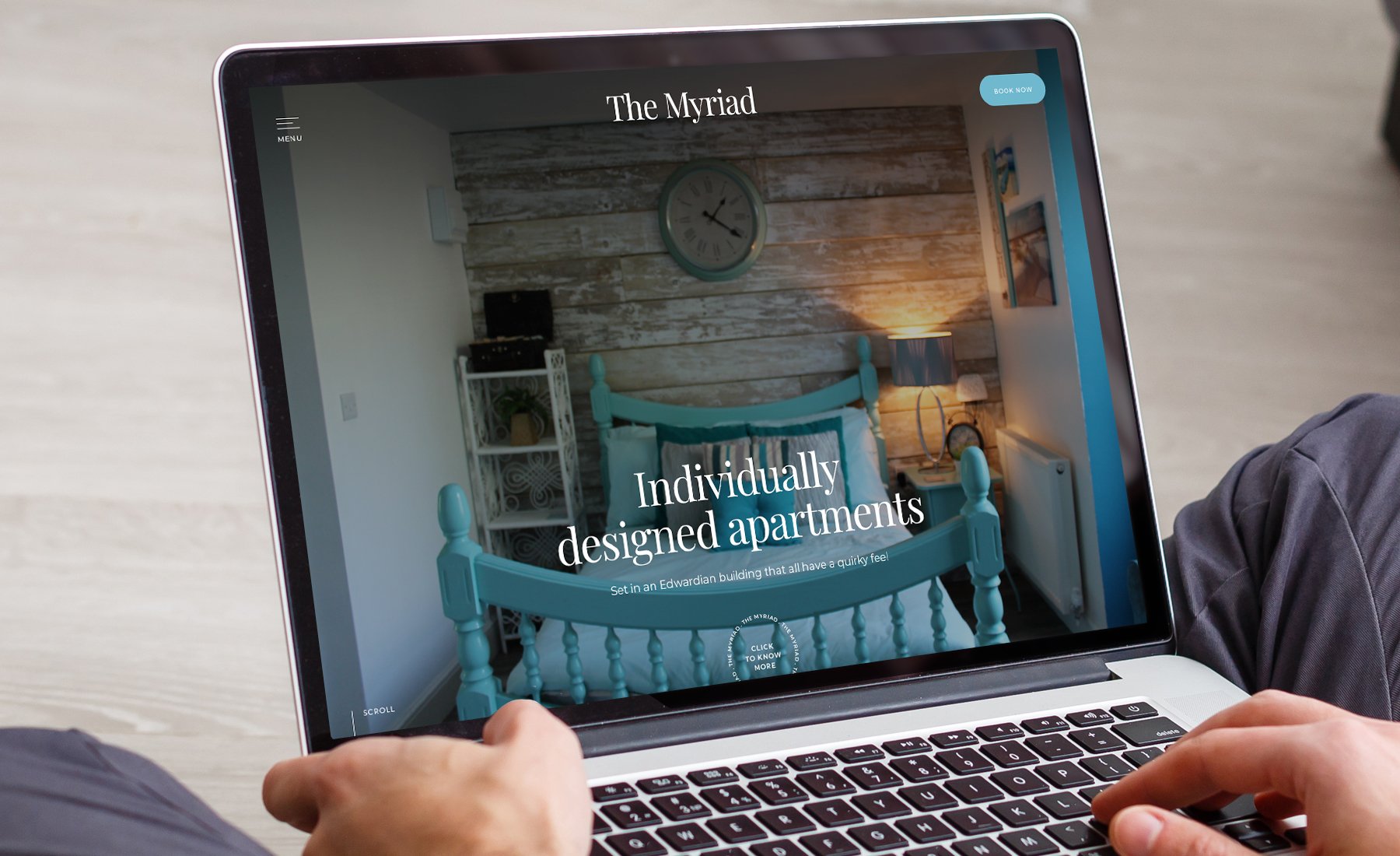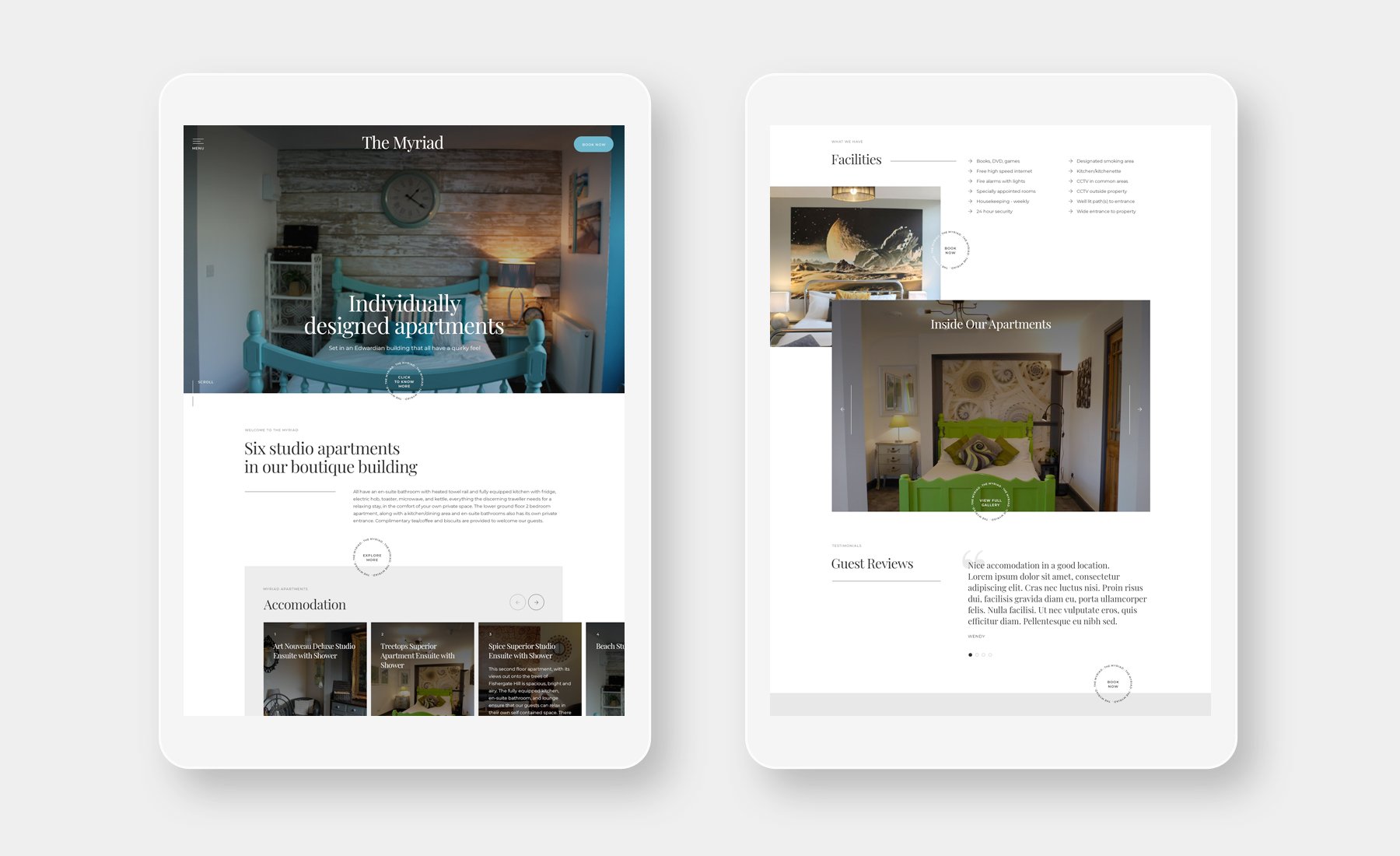 "Your website is the most important sales tool you have"
Mobile responsive design - the website works on all devices.
Clear call-to-actions - to encourage customers to get in contact.
Property pages – to provide all necessary information for customers.
CMS to easily update products – enables client to make changes when needed.
Customer Booking Form – to encourage new and existing customers to get in contact.
SEO Friendly - to increase search engine visibility.
SSL Certificate - to ensure the website is secure.
Bespoke booking module – allows customers to book apartments through website directly.
Testimonials – to instil confidence with customers.