Retail Security Systems
Brochure Websites
Tagmax, who have been providing retail security systems for over 20 years, wanted to get their brand across to potential clients, so they approached Advansys with the idea of creating an informative yet appealing, website.
To meet their requirements, the website we created featured an elegant design, easy-to-use navigation and and a high-res gallery of their systems. Browsers can now see Tagmax's quality work in an instant, boosting confidence in their services.
Work With Advansys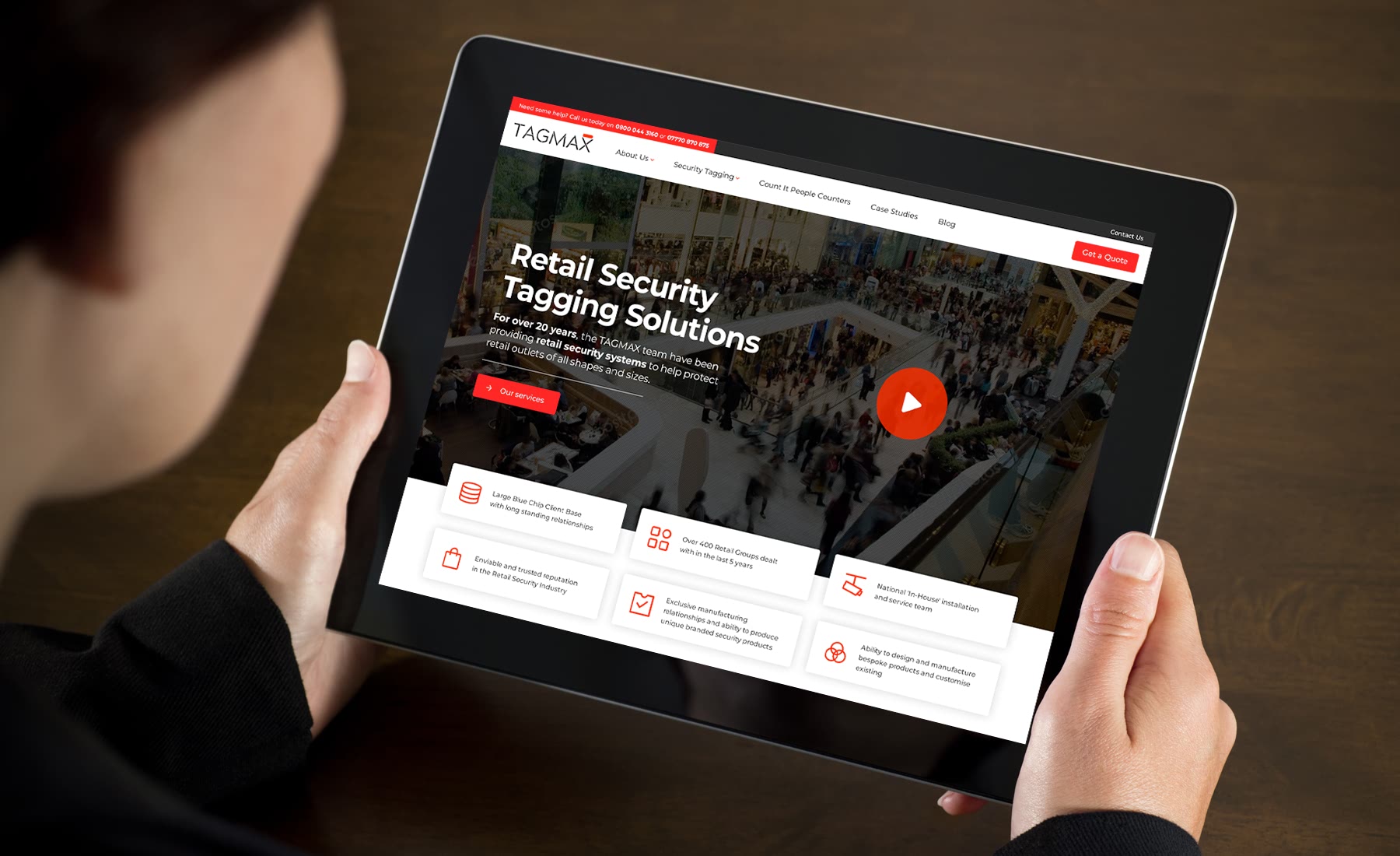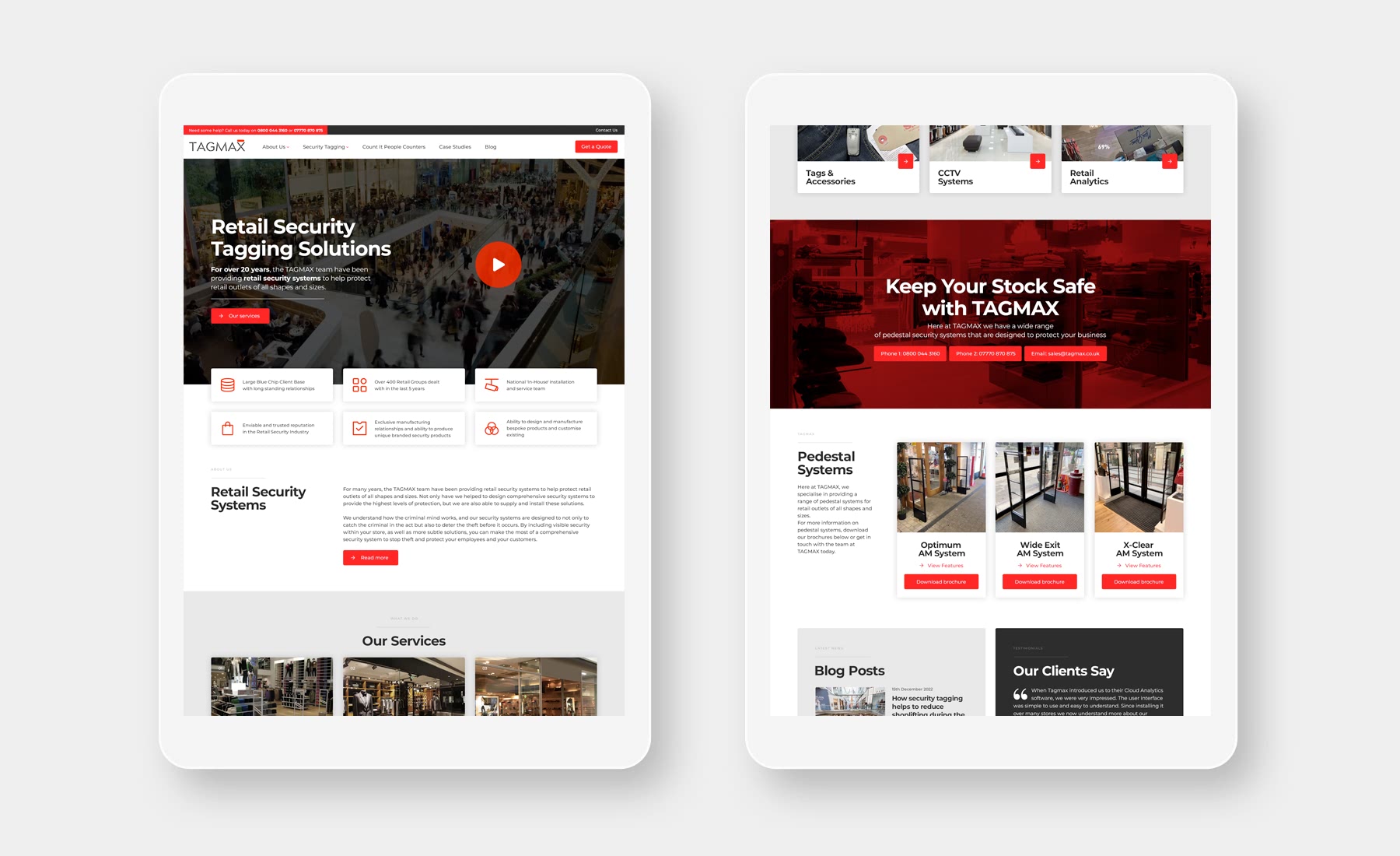 "Your website is the most important sales tool you have"
Some of the features we included in Tagmax's new website design include:
Modern responsive style - colour scheme in line with Tagmax's brand image.
Clear calls to action - increases chances of generating leads.
All Imaginary related to business activities, to enhance relevance.
A Contact Us form that makes it easy to get in contact
Sticky header with contact details - to make it easy to get in contact
SEO Friendly - to increase search engine visibility.
SSL Certificate - to ensure the website is secure.