Safety Training Brochure Website
Brochure Websites
Advansys created a website for JJ Medics, a company which offers on site First Aid, Fire and Health and Safety Courses, with the goal of the website to convert unknown visits into sales and increasing their customer base.
Work With Advansys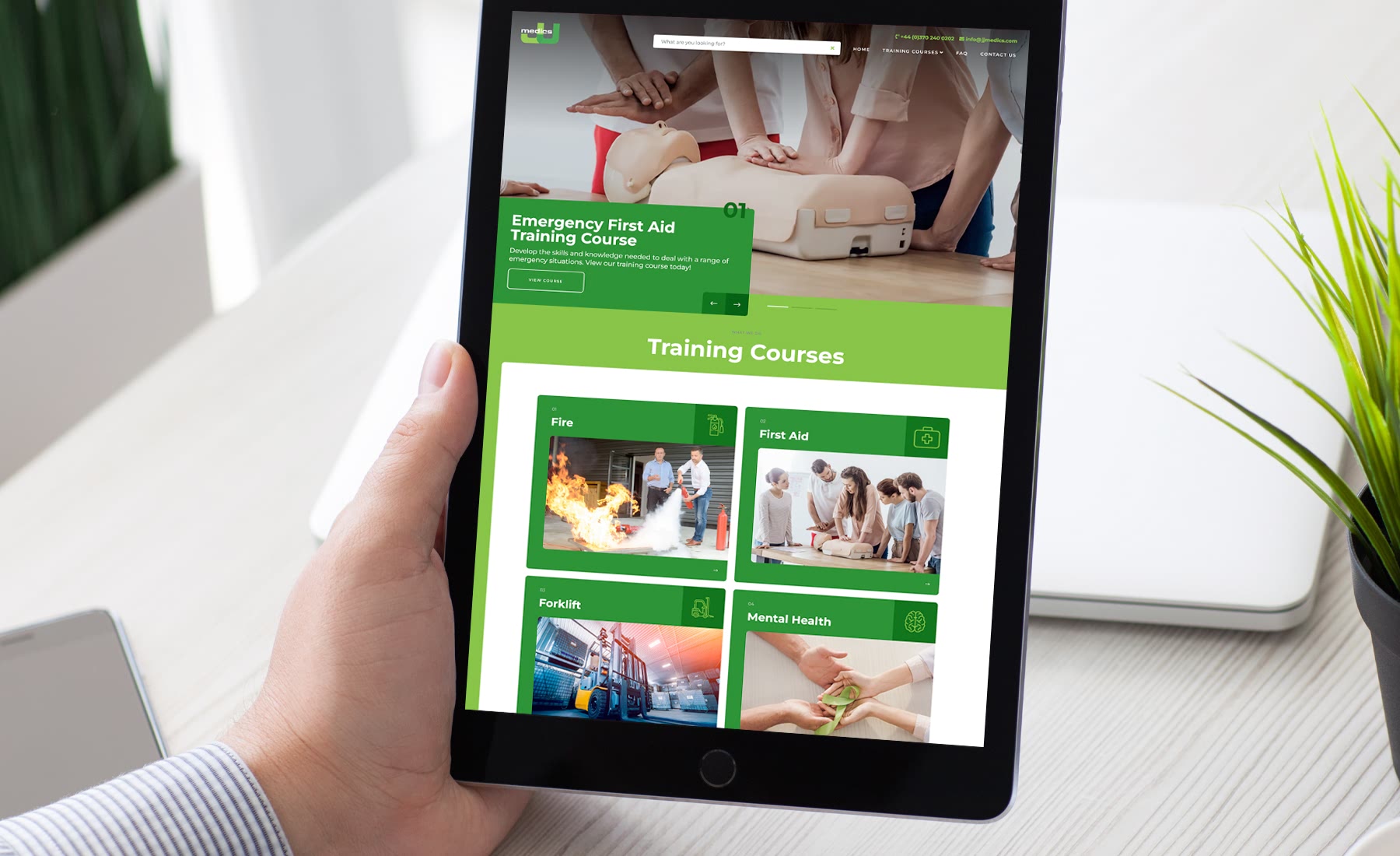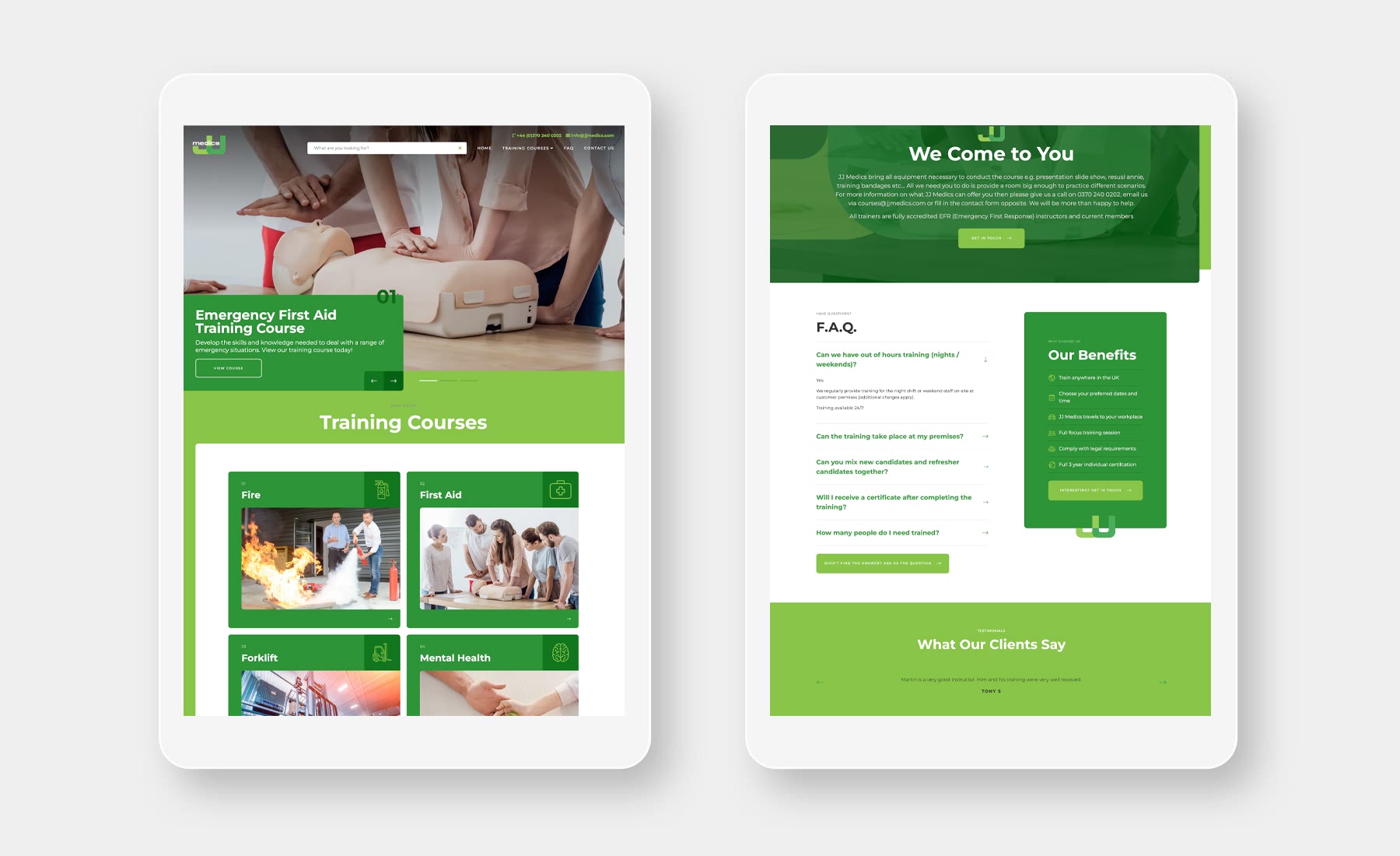 "Your website is the most important sales tool you have"
Some of the features we included in JJ Medics' new website design include:
Modern style - colour scheme in line with JJ Medics' brand identity
Clear calls to action - increases chances of generating leads.
Training Courses page - allows JJ Medics to take advantage of immediate interest
Sticky header with contact details - maximises customer conversion rates.
SEO Friendly - increase search engine visibility.
Site Map submitted to search engines - to speed up page ranking process.
Customer Contact form – to encourage the customer to get in contact.
SSL Certificate - to ensure the website is secure.