Are We Witnessing The Demise Of The High Street?
In many ways, people live their day-to-day lives online. So it's not surprising to see that a lot of physical brick and mortar stores are struggling in the current retail environment; suffering due to the competition from eCommerce stores which are always open and able to ship their products to customers outside of the local area.
However, what should you do if you lack the required skilled to create a professionally designed website? In this case, get in touch with the eCommerce Websites experts at Advansys, our team can provide high quality web design and development services to bring your digital dreams into reality.
Are We Witnessing The Demise Of The High Street?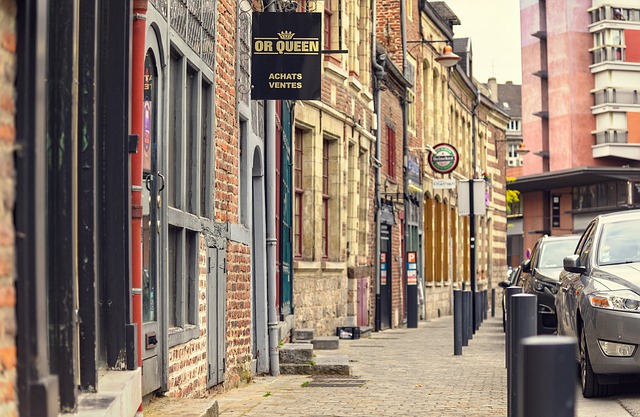 Recently it was reported that the well known baby goods retailer Mothercare has a plan to call in administrators as it has been unable to find a buyer so far. According to a report from the BBC, the decision to call in administrators has put 2,500 jobs at risk. This is because 97 of its UK stores are unable to achieve a sufficient level of profitability, which analysts have said is due to the brand being unable to adapt to both the competition from their rivals and the switch to online retail. So could this be a sign that we're currently witnessing the demise of the high street?

It would seem that nowadays you only have to take a short stroll down your local high street to see a wide range of previously popular stores that are closing down. Shops which in previous years would be packed full of winter sale shoppers are now sit empty with nary a customer. Last year saw the demise of massive chain retailers, which some may have considered retail staples, businesses which would always be there in their local towns or at shopping centres, however last year Toys R Us, Maplin, and Poundworld simply vanished after going bust.


How Can Your Business Succeed In A Digital World?
Simply put, in the 21st century your business needs to be online; there are far too many opportunities available for businesses to sell their products and advertise themselves in cyberspace to neglect the new media. Selling online through an eCommerce website allows you to sell outside of your normal business hours, so by not having the option for customers to shop online, you're not just missing out on sales; you're potentially giving a sale to a competitor. However, it isn't just about providing people with the opportunity to shop outside of your opening hours,you also give people the freedom to shop from where they feel most comfortable.For example, with Black Friday just a few days away, this means that the Holiday Shopping period isn't far away, but with all the cold weather that comes with December pre-Christmas shopping, embracing online shopping with a mobile-friendly eCommerce website is the ideal way of attracting customers during the winter sales. They'll be able to relax in their warm home, browsing your online store for the ideal gifts for their family and friends.
What Makes eCommerce Websites Good?
So with online shopping being such an important part of retail and life in general in the 21st century, it's no surprise to learn that competition is tough and you need to make sure that your website provides customers with both great value for money and an enjoyable shopping experience, as such good eCommerce websites are practically essential to success in the digital world. After all, as reported by the BBC earlier this year, the fast-growing fashion chain Boohoo "isn't interested in owning and running physical stores" and when they snapped up brands such as Karen Millen and Coast which announced closures earlier this year, they were re-launched as online only retailers.
In a previous blog, we discussed the upcoming trends of Web Design for 2020, so if you're interested in learning more about how to make your website successful in the coming decade, we highly recommend giving it a read. It's full of tips and suggestions for the next decade of web design, it discusses typography and design trends, such as the popular Helvetica Now and hidden navigation where the user experience is placed above all else and navigation fades into the background, only appearing when needed. Additionally,the blog also talks about newer technologies such as integrated artificial intelligence and augmented reality technology, which could be game-changing for many online fashion retailers. Imagine the opportunity if you could create a virtual changing room so that customers can use AR technology to 'try on'clothes before they buy them.
Talk To Advansys And Take Your First Step Into The World Of eCommerce
If you're not offering your products in a digital environment, who is? Simply by doing nothing and not selling your products online, you're giving free reign to your competitors tofill the gap and sell to customers whom may have shopped with you.
Our talented team of designers and developers at Advansys have over 20 years of experience. We use our skills and to provide websites that are fast loading and functional,catering to a diverse range of industries including the retail sector, but also businesses operating in the waste management sector, the office interiors sector, and the health and beauty industry. Additionally, in order to provide peace of mind with regards to eCommerce solutions and credit card transactions,we're proud to state that that Advansys has achieved the highest level of compliance certification with the Payment Credit Card Industry Data Security Standard; PCI DSS Level 1.
Get In Touch With Our eCommerce Experts Today
If you're interested in any of our eCommerce services, get in touch with a member of staff; we'll be happy to assist you with your enquiry and answer any questions you may have. If you would like to speak to a member of our team,please call 0845 838 2700, our lines are open Monday to Friday 9am to 5:30pm. Alternatively you can send your questions to us by email at sales@advansys.com.

We're always happy to help and can help you take your business in the right direction.
You are always welcome to visit us in our Wokingham office or you can also call us on 0118 380 0201 and drop us a message via our the website.
We'd love to show you how you can get more web traffic and leads, increase your online sales, provide better customer service & grow online.
Find us
4 Millars Brook

Molly Millars Lane

Wokingham

Berkshire

RG41 2AD

United Kingdom