Know your Audience
B2C eCommerce Solution
Inspirations Handicraft Shop had a clear brief in mind when they approached Advansys. They needed a modern, clean and enticingly designed website which would encourage their customers and prospects to browse through their extensive product range whilst also offering a simple checkout process which instilled buying confidence in the user at all times.
Boasting clear call to actions to engage browsers along with a clearly defined upsell and buying journey, the completed website was the perfect online showcase.
Work With Advansys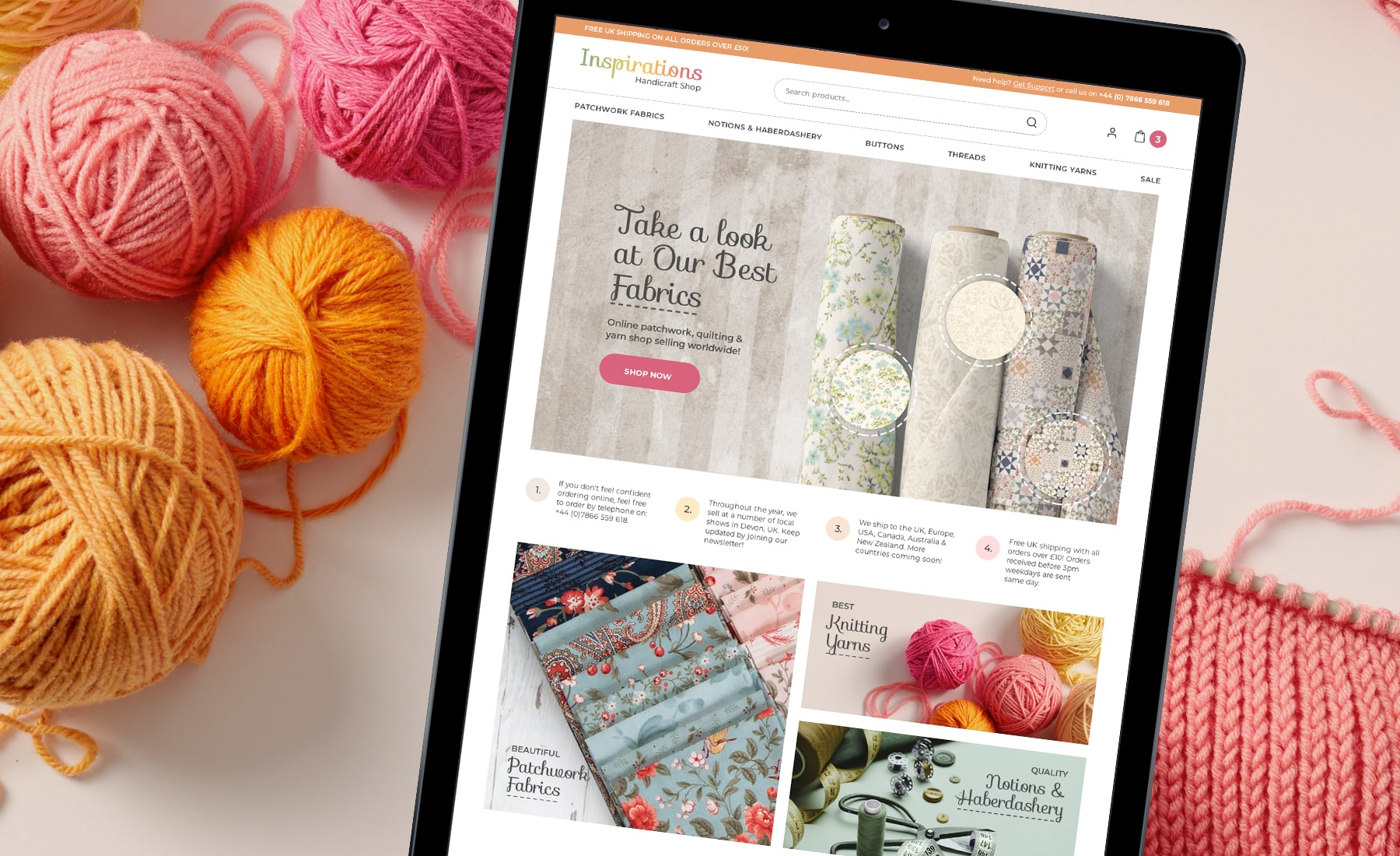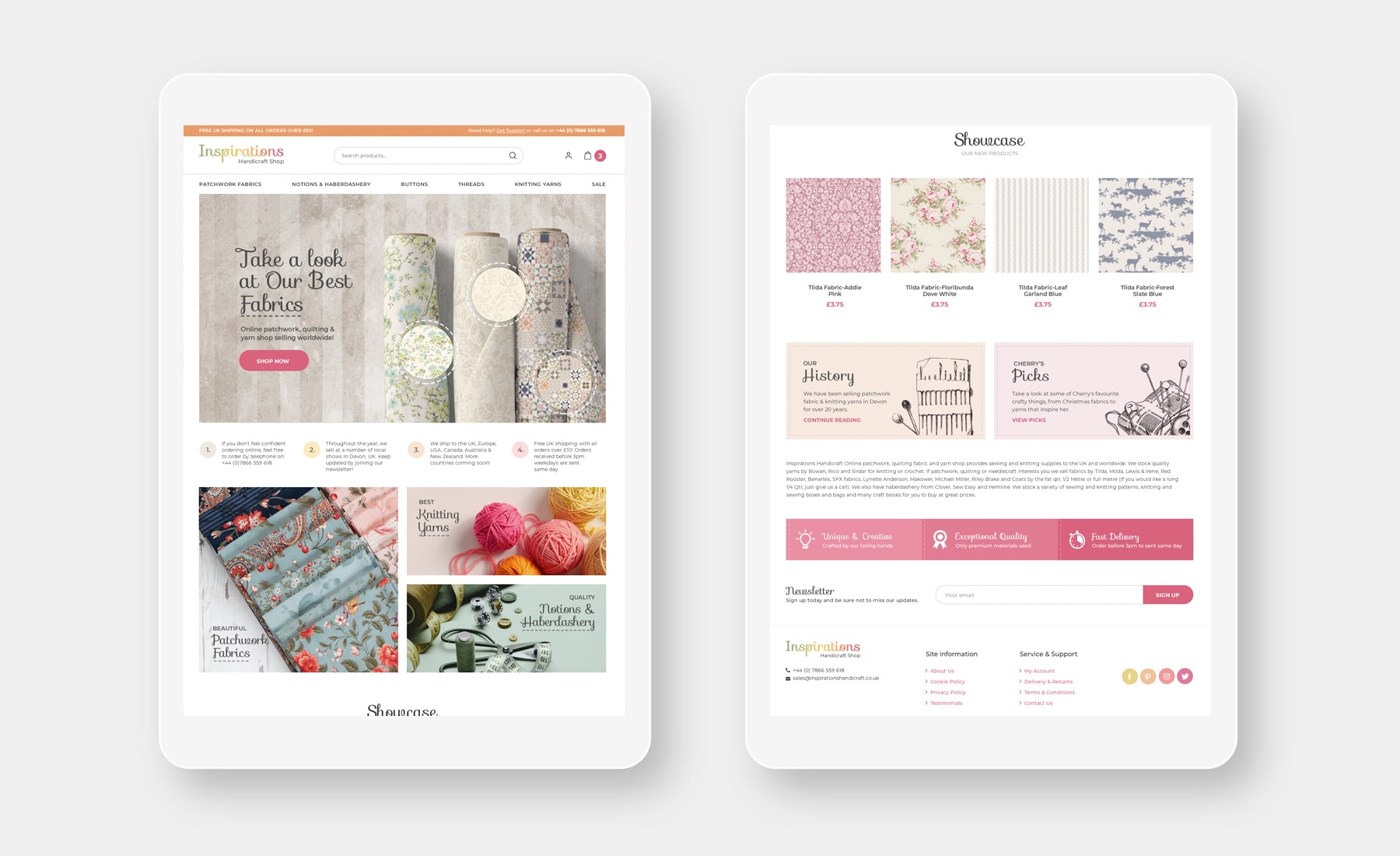 "Your website is the most important sales tool you have"
Highest level of online payment security (PCI DSS Level 1 Compliant).
Multiple payment methods – to provide more options for customers and increase conversion rate.
Integration with internal warehousing systems.
SEO (Search Engine Optimisation) – Increasing the website's visibility in search engines.
Clear call-to-actions – to encourage the customer to get in contact.
Customer contact form – to encourage the customer to get in contact.