Increase Conversion Rates
B2C eCommerce Solution
Offering a vast array of office furniture, Advansys developed a modern, clean and user friendly eCommerce website for Active Workplace Solutions with an emphasis on showcasing their products in an intuitive and consumer friendly manner.
An enhanced search filter functionality allows buyers to search by colour, finish, size and price to present them with their final product choices - which can then be purchased online using our seamless checkout process.
Work With Advansys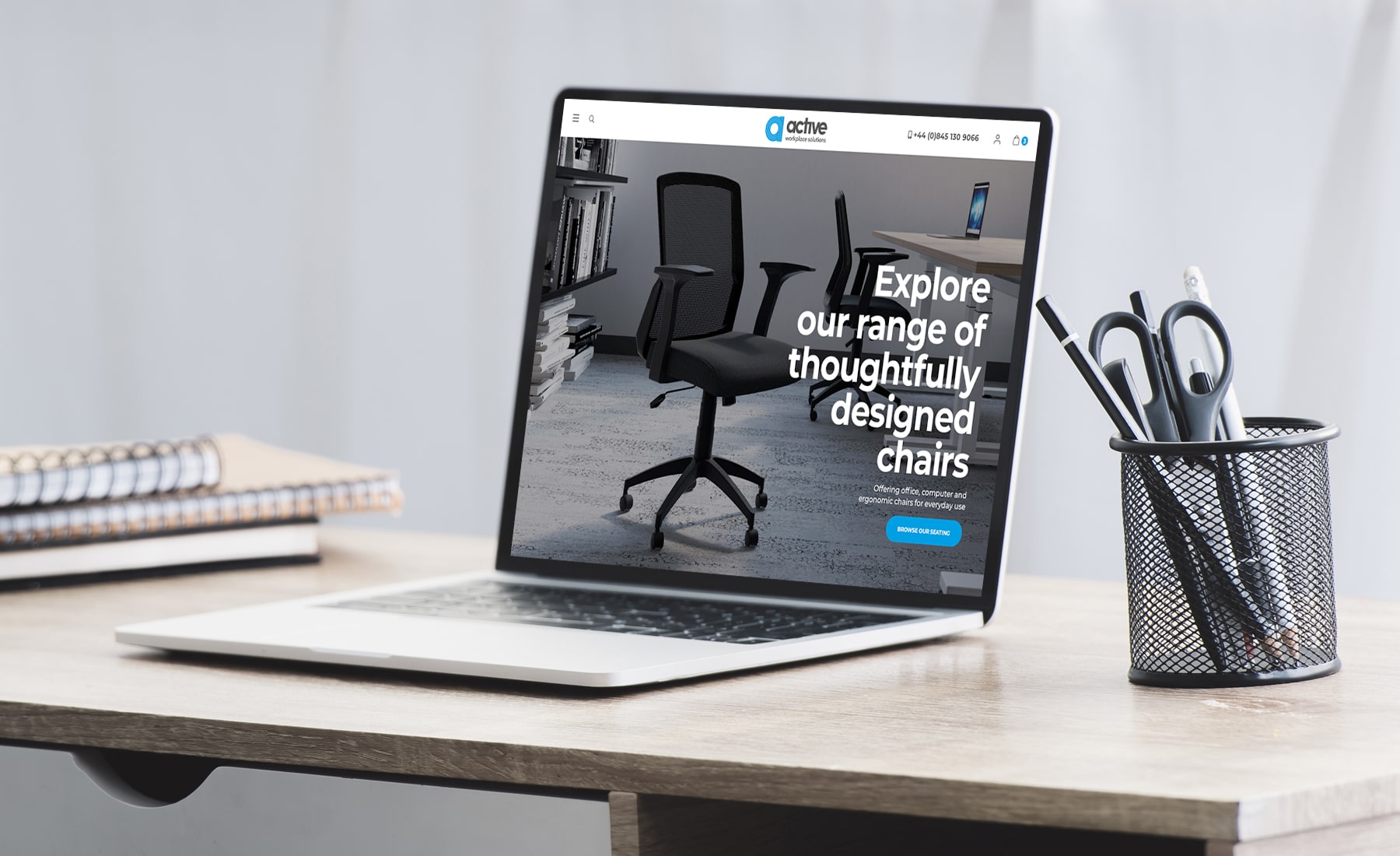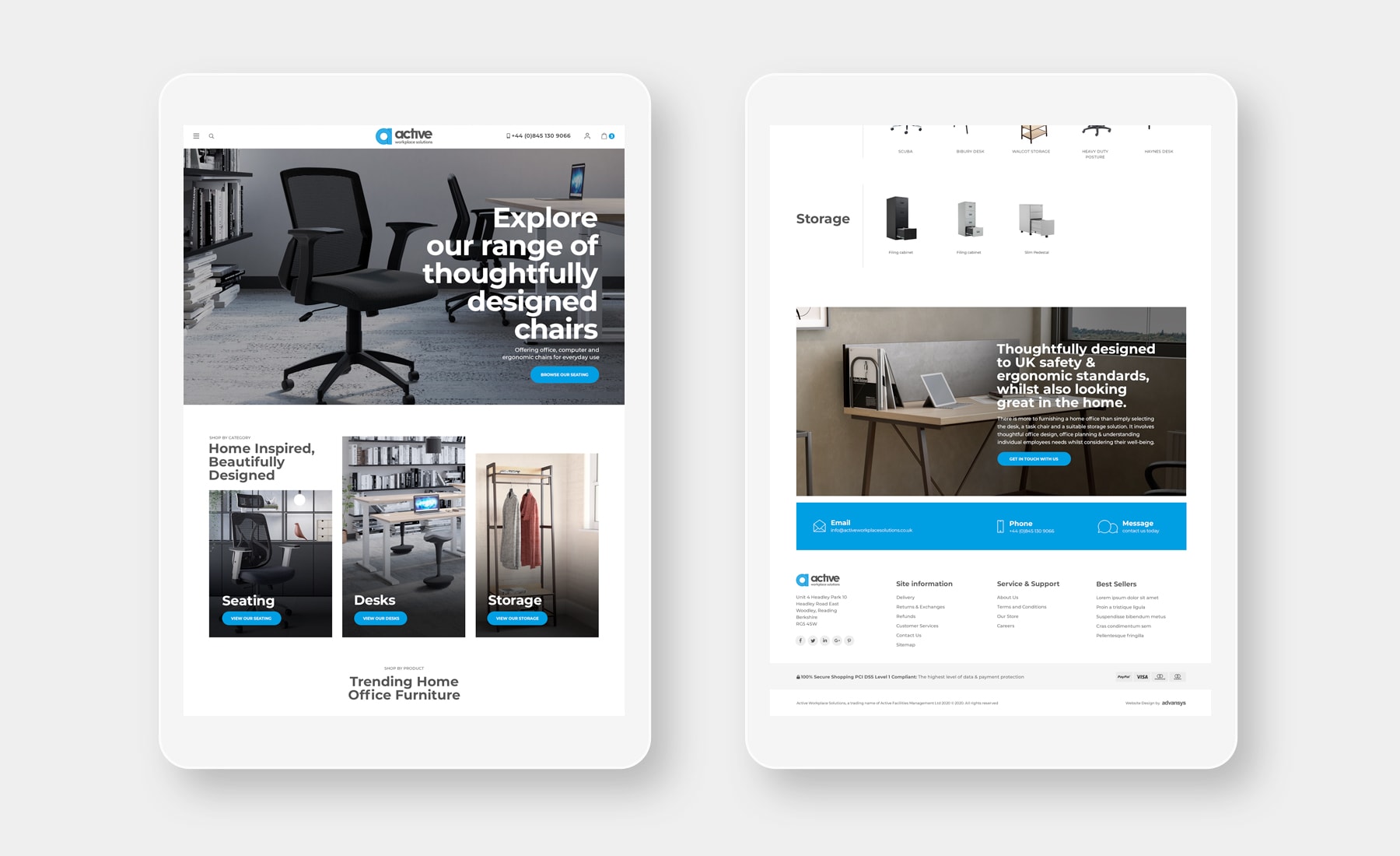 "Your website is the most important sales tool you have"
eCommerce Solution with Highest Level of Security (PCI DSS Level 1 Compliant) – to reduce the risk of fraud and to protect customers' confidential information.
Responsive design with easy mobile checkout - the website works on all devices.
Homepage designed to showcase all product categories – to promote goods and increase sales.
CMS system – enabling clients to manage orders and stock.
SEO friendly – to increase search engine visibility.
Site Map submitted to search engines – to speedup page ranking process.
Design of Testimonials showcase – to instill confidence with new and existing customers.
Clear call-to-actions and customer enquiry forms – to encourage the customer to get in contact or complete their online purchase.
Multiple payment methods – to provide more options for customers and increase conversion rates.