How to prepare your eCommerce site for Boxing Day sales
After Christmas, the sales for Boxing Day and New Year offer additional opportunities for retailers to sell items, and shoppers to find bargains. Like any sales period, it can be stressful – but preparing early and having all your processes and marketing down will provide a great foundation for any business to grow from.

This applies to websites as well as physical stores. It can be easy to assume that the Boxing Day sales rush just affects stores, but websites that are under-prepared run the risk of missing out on an increased amount of custom at an especially difficult time.

As online marketing experts, the team here at Advansys have put together several tips for you to use for your website to take advantage of the sales rush of Boxing Day 2021. So, if you operate your brand's website and are looking for additional help this year, read on to learn more!

Expert tips on preparing your website for Boxing Day sales

Ensure your website is updated
Making sure your website is updated constantly is one of the most important aspects to get right during busy times such as Boxing Day and New Year sales. If customers see a business that works hard to promote themselves (offering them a reason – or reasons – to shop there), they are far more likely to be attracted to them over a business that isn't as proactive.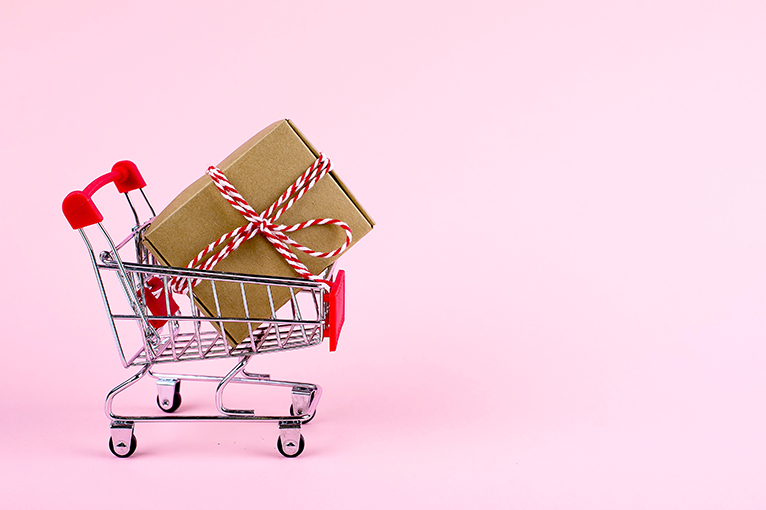 For eCommerce traders, we recommend checking the following aspects of your website to ensure that it's suitably updated for Boxing Day sales:
• Test your purchasing process. To make sure that your payment gateways are all running smoothly, you should do a couple of test runs; any issues may result in customers having a negative experience and leaving the site. You should test things like your basket, product pages, delivery information, the checkout and billing – ensure the processes are running as easily as possible. If you do identify any issues (such as a slow loading time, pages not rendering properly or orders not going through), be sure to fix as soon as you can.

• Update product information. All your product information should be kept up-to-date and optimised for search; proper descriptions, headings and images are important to not just inform customers but making the products discoverable too. You can also include any warranty or return policies on products to avoid any confusion for customers, ensuring they're aware of everything before they make a purchase.


• Place your promotions/discounts on your website. A great way to draw attention to your Boxing Day sales is by creating landing pages for your special offers and promotions. You should create clickable promos for this on the home page, as well as in shareable images for social media. When creating your discounts, you should make sure they evoke excitement and a call-to-action – this will help to increase the conversion rate of your discounts. Don't forget to test any discount codes you have so they can be applied properly during the checkout process. – customers will likely abandon their shopping baskets if they can't apply the promotion that encouraged them to buy in the first place.

• Check your site's loading speed; can it handle your visitors? Slow-loading websites can be the death knell for any online shopping event – customers want to quickly and easily add items to their baskets and pay. You should plan for increased traffic coming to your website and take steps to avoid it crashing in the event it receives a large number of visits. Just some of the ways a website's speed can be increased include compressing images and videos, improving server response times and minimising the number of CSS and JavaScript elements.

• Open communication channels. A great way to provide customer service is by ensuring that there is a constant line of communication open to customers in case they have any questions. Social media is the first and most obvious port-of-call – integrating all on your socials on your site is a must – you should also consider a 'Live Chat' feature. This will give anyone browsing your site an instant way of reaching your team; allowing them to answer queries about a particular product or service right away, undoubtedly impressing the customer. This all helps to build a positive customer-focused image of your brand and therefore, will help greatly in making you stand out from the crowd in the Boxing Day sales rush.
Planning your promotions
Preparing your website is half the battle won – now it's down to enticing customers over to it. A well-planned promotional campaign will allow you to immediately attract interested browsers as soon as the sales period rolls around. Here are some online marketing tactics you can use to prepare your Boxing Day promotions:
• Use social media. Brands posting deals on social media is not only a great way to promote, but it's also expected by customers. Many people use social marketing techniques on platforms such as Twitter, Facebook, Instagram and TikTok to find products they're interested in – a well-constructed post can create excitement and grow an audience. Use high-quality images and videos, engaging captions, CTAs, appropriate hashtags and even look at geotagging your posts for a local audience too.


• Create an e-mail marketing campaign. An e-mail marketing campaign can have a big impact on Boxing Day sales; those who receive them will have signed up, so they're already interested in what you have to sell. The question is, can you create an e-mail marketing campaign that will entice them into buying? Often, a simply-designed e-mail that features all your promotions and special offers is all that's needed – generating click-throughs in the e-mail to your site is a great way to increase your traffic.

• Undertake a PPC campaign. If you've set aside a budget for your advertising, we'd heartily recommend that you undertake a Pay-Per-Click campaign to attract new shoppers. Paid advertising is an effective way of getting your brand and product in front of your target market and as you quite literally 'pay-per-click' you won't be wasting money on your ad simply being visible. With machine-learning improving their algorithms, it's never been as likely for you to find the right people on Google's and Facebook's platforms – PPC on these sites will offer a much-better ROI.

So those were our tips on preparing your eCommerce website for the upcoming Boxing Day sales 2021 – if you would like to know even more about online marketing, why not consider getting in touch with us?
Advansys: A one-stop-shop for eCommerce marketing
Being specialists in helping all kinds of businesses to achieve eCommerce solutions that will help to progress their presence online, we can say that it's vitally important for any retailer to prepare themselves for the Christmas period. Whether you need help with advertising, marketing or even need a completely new website design, Advansys are here to help.

If you would like more information on how we can help to improve your Boxing Day sales conversions, please don't hesitate to contact our team on 0118 380 0201. Alternatively, you can send an e-mail to sales@advansys.com and we'll get in touch as soon as possible.

We're always happy to help and can help you take your business in the right direction.
You are always welcome to visit us in our Wokingham office or you can also call us on 0118 380 0201 and drop us a message via our the website.
We'd love to show you how you can get more web traffic and leads, increase your online sales, provide better customer service & grow online.
Find us
4 Millars Brook

Molly Millars Lane

Wokingham

Berkshire

RG41 2AD

United Kingdom